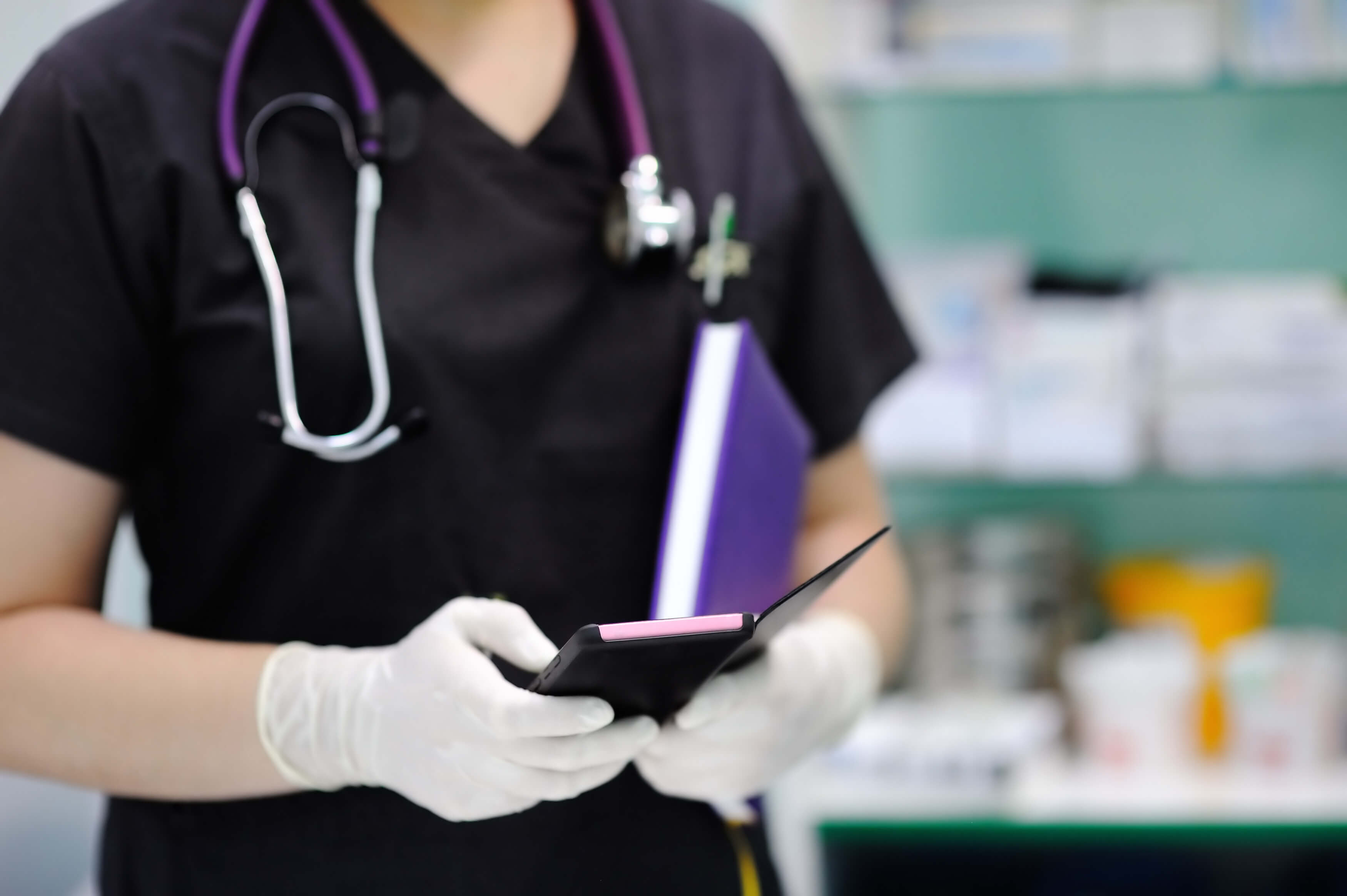 How Travel Nurses Can Stay Connected
Travel nursing has many benefits, including the opportunity to spend time in desirable destinations at someone else's expense. Although traveling can be a rewarding experience, it can be difficult to maintain strong relationships when you're always on the go. Fortunately, travel nurses can now rely on mobile applications, videoconferencing and online chat tools for communication. Read on to learn how to stay connected when you're on the road.
Videoconferencing Options
Talking on the phone is great, but it's not the same as having a face-to-face conversation. If you can't be in the room with your loved ones, videoconferencing is the next best thing.
When videoconferencing first became an option, you needed special hardware or software to make and receive video calls, making it cost-prohibitive for most people. Now, most services require nothing more than a laptop or mobile device. When you're ready to call your loved one, all you have to do is sign in and send an invitation. If you have Skype or Facebook, videoconferencing is even easier; both tools let you call someone with the click of a button.
Making video calls instead of texting can improve the quality of your communication in several ways. One of the most significant benefits is the ability to see the other person's face, which gives you important visual cues during the conversation. Gestures, facial expressions and other forms of non-verbal communication enhance understanding, helping you stay connected and avoid misunderstandings. Face-to-face communication can also promote the release of oxytocin, a feel-good chemical that increases trust.
If you decide to incorporate videoconferencing into your routine, follow these communication tips to make the calls as successful as possible:
If you have a slow connection, there might be a slight lag between when the other person starts speaking and when you hear their words. Give your loved one a little extra time to finish a thought before you start speaking again.
Use your posture and body movements to indicate you're listening closely to what the other person is saying. Sit up straight, lean toward the camera to communicate interest or tilt your head to indicate that you agree with your loved one.
Maintain good eye contact during the conversation.
Focus on the other person. Don't try to carry on a conversation while washing dishes or chasing after your pet.
Instant Messaging
If you're wondering how to stay connected when you're never home, instant messaging could be the solution. Unlike video conferencing, which typically requires you and your loved one to set aside a specific time to connect, instant messaging is an asynchronous form of communication. In other words, you can send a message even if the other person is busy. Recipients can open your messages whenever it's convenient for them, enabling you to maintain strong social connections even when you're on the road for a travel nursing assignment.
Now that you know how to stay connected with the people you love most, it's time for a new career challenge. Visit the American Mobile job board to search for openings.
Host Virtual Events
Just because you can't visit with your loved ones in person doesn't mean you can't enjoy fun activities together. Due to advances in technology, staying connected has never been easier, especially if you want to share your hobby with the people you love most. Not sure how to stay connected with a large group of friends? Try one of these ideas:
Set up a virtual book club.
Play board games online. Tabletopia makes it possible to play hundreds of games in a digital environment.
Watch movies together. Netflix now offers a service called Netflix Party, which lets groups of friends have virtual movie nights.
Play games on your favorite digital platform. Jackbox Games offers a variety of games that can be played using your mobile phone, including Quiplash and You Don't Know Jack!
Travel nursing is one of the most rewarding careers in the medical field, but it can be difficult to maintain strong relationships if you're always picking up and leaving to go to your next assignment. Use these tips on how to stay connected to keep the lines of communication open with your family members and friends.
Sources:
https://insights.som.yale.edu/insights/is-videoconferencing-still-the-future
https://www.ahealthiermichigan.org/2015/04/10/importance-face-to-face-communication/
http://infolab.stanford.edu/~burback/dadl/node93.html