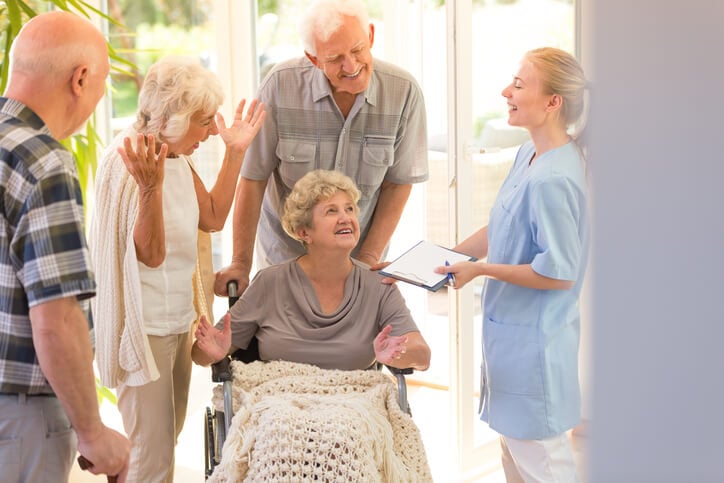 7 Things Your Family Should Know about Nursing
People become nurses for a multitude of reasons, but one reason cited most frequently is the desire to help people. This may be difficult for your family and friends to understand, especially if they've never had any desire to go into medicine. From your nursing code of ethics to well-deserved acknowledgment, here are seven things your family should know about nursing.
1. Nurses Shouldn't Treat Friends and Family
While it's technically not illegal for a nurse to treat a friend or family member, it's not advised. Let your family know that when you're treating someone you care about, it's very hard to remain objective, and if something goes wrong, it could cause significant emotional trauma to you and those you love. The National Council of State Boards of Nursing reminds nurses about the importance of personal and professional boundaries and the wisdom of removing yourself from situations in which someone you know needs treatment or asking for assistance from a colleague if it's impossible to recuse yourself.
2. Nurses Follow a Code of Ethics and HIPAA
The Nightingale Pledge of 1892 is similar to the Hippocratic Oath, and it's also the first nursing code of ethics. While the entire code is sacred to nurses, provision three is particularly important for your family to know. This section deals with maintaining your patient's right to privacy and confidentiality. Sharing any information about a patient goes against this code, and it's a HIPAA violation. Next time your family asks about someone you're treating, explain to them that violating the Health Insurance Portability and Accountability Act could result in substantial fines, the loss of your license and even jail time.
3. People Trust Nurses' Honesty and Ethics
Your dedication to following the nursing code of ethics doesn't go unnoticed. In a 2018 Gallup poll, the American public placed their trust in the honesty and ethics of nurses above all other professions for the 17th consecutive year. Of those who responded, 84% rated the honesty and ethical standards of nurses as "very high" or "high," earning them the top spot. Few other professions fare as well, with doctors in a distant second at 67%.
4. It's the Year of the Nurse and Midwife
The World Health Organization (WHO) is honoring nurses by designating 2020 the Year of the Nurse and Midwife to recognize the critical contribution members of both professions make to global health. This year also marks the 200th anniversary of the birth of Florence Nightingale, the founder of modern nursing. The International Council of Nurses (ICN) added that it also wants to use 2020 to bust myths and stereotypes about nursing and show the public the amazing difference nurses can make. Acknowledgment of the outstanding job you do is a great thing to share with your family.
5. There's a Shortage of Nurses
While the 2020 International Year of the Nurse and Midwife is in recognition of the contributions nurses make, according to the ICN, it's also to point out the risk associated with nursing shortages around the globe. The WHO estimates a midwife and nursing shortage of 9 million by 2030 if significant action isn't taken by governments to invest in the workforce. Share these stats with your family and friends to help raise awareness of the need to recruit more nursing professionals.
6. Sometimes You Work Holidays
Hospitals don't stop for holidays. In fact, they typically get busier, and someone needs to be there to provide care. Sometimes, that person is going to be you, and your family, especially children, need to know why it's important you take your turn. Ask your family to prioritize the holidays they'd like you to request off and help you plan new traditions for those holidays you have to work.
7. Nurses Can't Force Patients to Accept Care or medications
Another top ethical issue in nursing involves dealing with a patient who refuses treatment. You can try to administer care or give them medication, but you can't force them to accept either. Whether it's due to religious beliefs or other convictions, patients have the right to say no, even if it means they may not survive. The refusal of treatment extends to parents who won't allow their children to be vaccinated.
Nursing is a noble profession that's rewarding in so many ways. Never forget that you make a difference, and let your family know how meaningful your career is to you.
Sources