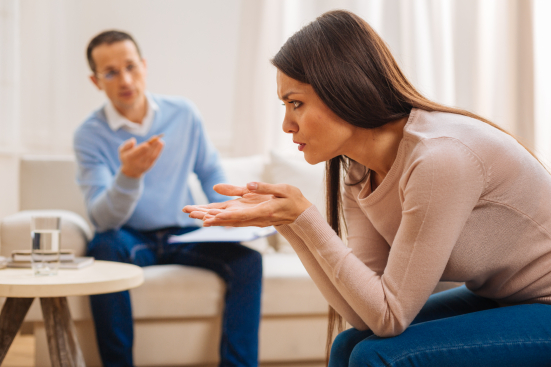 Understanding the Nursing Code of Ethics
Nursing goes beyond providing adequate medical treatment. Nurses are also faced with ethical dilemmas daily, which can be a source of stress and difficult to deal with on their own. Applying the American Nurses Association's (ANA) Code of Ethics for Nurses helps you make the right decisions in difficult patient-care situations, reduce your daily stress and provide better patient outcomes.
Visit American Mobile and find a travel nursing position that allows you to put your nursing skills to work.
What is a nurse code of conduct?
A nurse code of conduct includes standards of professional conduct nurses must adhere to in their day-to-day decision making.
"Nursing code of ethics is a guideline on how we should conduct ourselves," explains Shantay Carter, Founder of Women Of Integrity Inc. "It's a resource that outlines your role or what's expected of you. It reminds you that you must lead with compassion, always put the patient first and always advocate for your patient."
Public view of nursing ethics
Most Americans rate healthcare providers high on honesty and ethics, according to the 2016 Gallup poll. Nurses, which have rated highest among professions for 15 years straight, once again topped the list with 84 percent of the public rating their standards as high or very high. Few other professions fare as well on ethical standards.
ANA's nursing code of ethics
Modern nurses in all settings and all roles are bound by the ANA's Code of Ethics for Nurses, which currently contains nine provisions and 35 prescriptive statements that outline how you should behave both inside and outside the workplace. Each provision deals with a different area of patient care and provides guidance in handling the top ethical challenges for nurses.
In the simplest terms, the nine provisions state that nurses are expected to:
1. Focus on compassionate care and maintain each patient's dignity, worth and individuality
2. Always have a primary commitment to the patient in every situation while still maintaining appropriate patient-nurse boundaries
3. Advocate for and protect the rights, health and safety of the patient through confidentiality and privacy
4. Adhere to accountability and responsibility for their own actions and nursing practices
5. Promote their own health, safety, integrity and pursuit of personal and professional growth through continued learning
6. Help create, maintain and improve the ethical environment of the workplace either individually or through collaborative efforts
7. Advance the nursing profession through research, educational inquiry and development of professional policy and standards
8. Engage in collaborations with public health professionals to protect human rights, reduce disparities in access to quality healthcare and promote awareness of local, national and global healthcare issues
9. Coherently communicate and maintain nursing values and the integrity of the profession while actively participating in the integration of social justice into health policy
The ANA offers a read-only version of the full Code of Ethics for Nurses with Interpretative Statements.