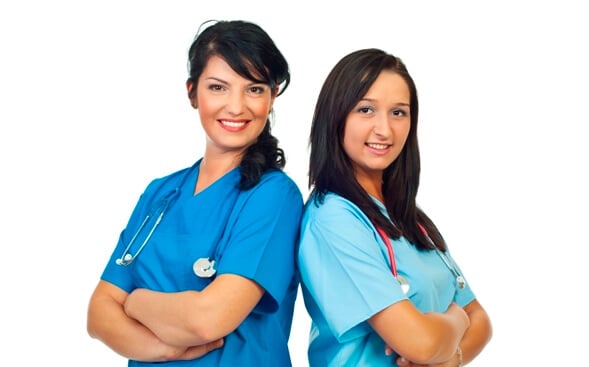 Finding the Best Travel Nursing Assignments
Adventure, career growth and personal development are within your reach when you choose to embark on a career as a travel nurse. The power is also in your hands to choose when and where you work, with literally thousands of travel nurse assignments available across the United States.
But, with such a wealth of choices—including different locations, clinical settings, organizational cultures and compensation packages—how can you find the best assignments for you? It boils down to focusing on your personal and professional priorities, doing some research and partnering with a travel nurse agency that will set you up for success. These steps will require some effort up front, but they can make all the difference in the long run.
Here are some key factors to keep in mind as you begin your quest to find prime travel nurse assignments and score your best contract yet!
How to Find a Travel Nursing Assignment
The first step in finding a travel nursing assignment is selecting a reputable staffing agency, like American Mobile, and starting to work with a recruiter. This step should include online research, asking nursing colleagues for referrals and doing your due diligence when contacting an agency. Gather information on jobs available, reputation and benefits provided before deciding if this might be the company for you.
To avoid some pitfalls in this process, check out: "6 Common Mistakes Nurses Make When Choosing a Travel Nursing Agency."
From there, the fun begins! Even before your initial meeting with your recruiter, you can make a list of your ideal travel locations as well as your preferred facilities -- teaching hospitals, trauma centers, smaller rural facilities, etc. Then, check out the AMN Passport to get a feel for the opportunities that are out there and apply right in the app. You can also set your preferences in the app to receive automated notifications.
Your travel nurse agency's database may allow you to search assignments by contract length, location, specialty and more. Preparing a list of assignments that have piqued your interest will help you when it comes to the next step.
Clarify your personal priorities
Assessing job opportunities based on your priorities will help you and your recruiter identify the best travel nursing assignment for your situation. Right from the start, your recruiter should take the time to ask you several questions to help discover your "must-have" list vs. your "nice-to-have" list for potential assignments.
Some of the factors to consider in selecting travel nurse assignments may include:
Geographical location, including whether it is close to people or places you want to visit
Community profile, such as city size, climate, and type of activities available nearby
Type and reputation of healthcare facility and unit (i.e. a Magnet-designated hospital)
Clinical experience and support that may be available
Compensation package, including your travel nursing salary and benefits
Length of assignment and type of shifts available
Network with other travel nurses
Creating a network of travel nurses can also help with your quest for the best assignments. You never know when a coveted spot could open up and you could be referred by a fellow travel nursing colleague. Making connections is easy to do via social media, AMN Passport, online forums and groups, and other means of digital relationship building.
But don't forget face-to-face contact, too. Reach out to nurses you currently work with to see if they know any travelers who might be willing to share information and tips.

Bring your resume up to date
If you haven't been job hunting in a while, you may have let your resume fall by the wayside. If that's the case, you'll want to bring it up to date, if possible, before submitting your full travel nursing application. Your recruiter will be using this information to create your candidate packet that is presented to client facilities, so make sure that you have updated all of your experience, certifications, special skills and other accomplishments. (See also, "Expert Tips for Writing Your Nursing Resume.")
However, if you need more time to ensure that your resume accurately reflects your nursing career and highlights the things that make you stand out, don't let that hold you back from talking to a recruiter. American Mobile has a quick online application that you can fill out as a starting point, and you can let your recruiter know that your resume still needs some work. In fact, your recruiter may be able to give you some advice on making those updates.
Build your relationship with your recruiter
As you begin working with your travel nurse recruiter, you'll soon discover the importance of establishing a trust-based relationship. Not only do you want to trust that they have your best interests at heart, but they need to know that you are truly qualified for the job and will represent their company well when you arrive at the facility.
Communication is of utmost importance. This includes being honest and straightforward about your needs and wants, and staying in touch via phone, email, and text. A quick response time is always appreciated and can help ensure that you don't miss out on any chosen assignments.
American Mobile travel nurses can also use the AMN Passport App to quickly locate jobs of interest and communicate with their recruiter. The app makes it simple to not only submit applications, but to also submit documentation on time, all from your phone!
Heed expert advice and know when to be flexible
Keeping an open mind and being agreeable to unexpected opportunities is one of the easiest ways to ensure you have a great experience as a travel nurse. Being too rigid about location, or any other factor, may exclude you from some amazing travel nurse assignments.
Honestly, it can be difficult to find an assignment that matches everything on your wish list. That's why it's important to be clear about any "nonnegotiable" items, yet willing to listen and take your recruiter's advice based on what they know about you and the hiring facility. If they recommend a certain assignment, there is good reason they are doing so! And as you continue to build that relationship, you will learn to rely on their wisdom and experience even more.
Find your ideal travel nursing assignment with American Mobile
Are you itching to get started as a travel nurse, or want to know more about choosing among the thousands of travel nursing jobs American Mobile has available?
Complete our quick-start application, and one of our experienced recruiters will be in touch!