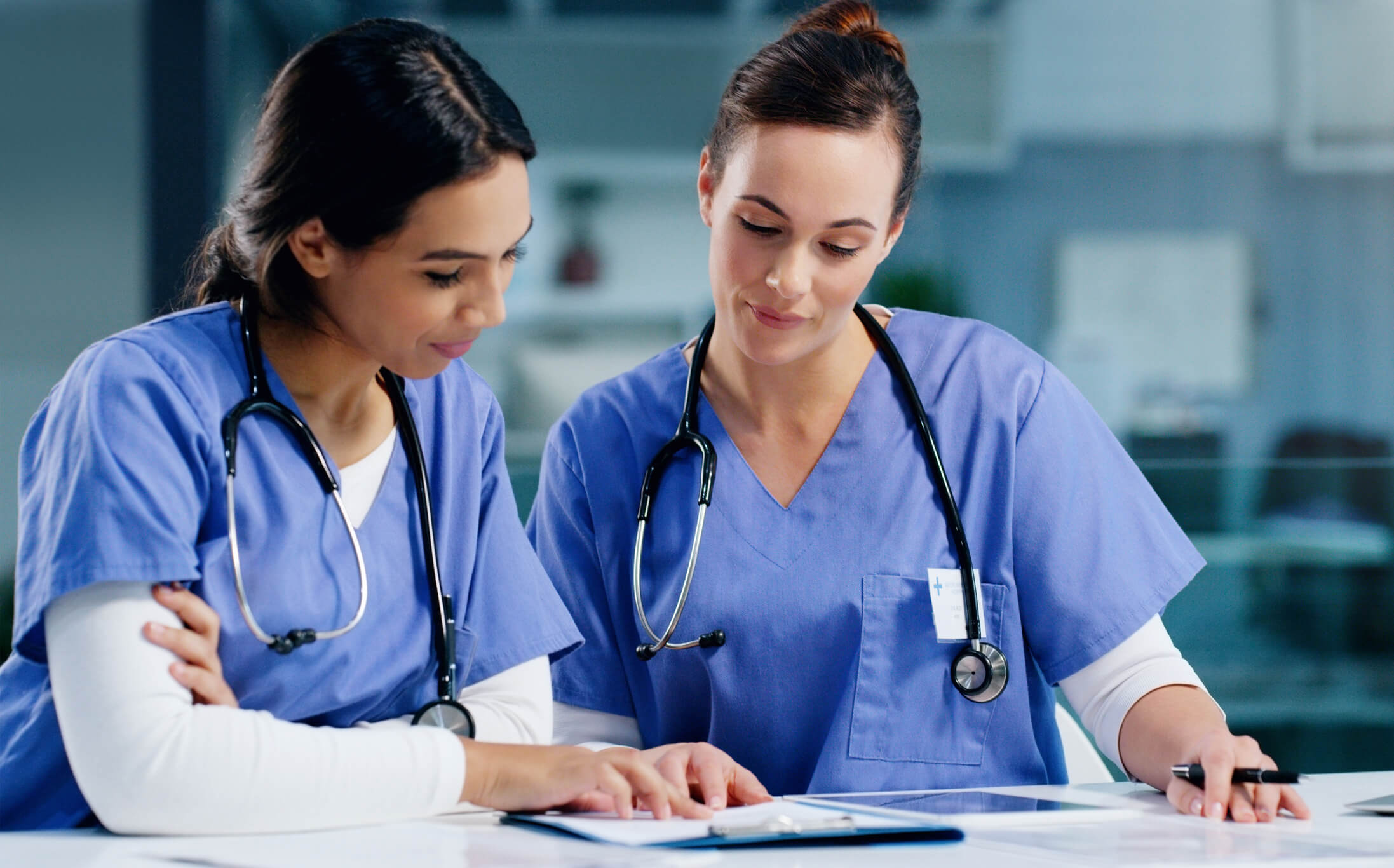 Why Hospitals Need Travel Nurses?
Nary a day passes without a couple of emails, a postcard or an ad on my Facebook feed, trying to entice me back into scrubs to travel the country. Why do hospitals need travel nurses?
Here are seven key reasons:
1. Crisis Staffing
At the moment, with COVID-19 killing tens of thousands and many more patients receiving hospital care to treat the novel coronavirus infection, many hospitals do not have enough nursing staff. So, they turn to overtime and travel nurses.
Overtime can provide temporary relief, but too much OT and not enough down time can increase errors and burnout. Nurses on the frontlines of the COVID-19 pandemic are feeling exhausted, and some are ready to leave the profession.
Yet, in the last few months, thousands of willing travel nurses have responded to facilities' calls for help and these crisis response nursing jobs. Hospitals and travel nurses need each other.
2. Nursing Shortages
The nursing shortage remains a "key driver for hospital's use of traveling nurses," according to KPMG's 2017 U.S. Hospital Nursing Labor Costs Study. Travel nurses who can provide high-quality care are in tremendous demand. Medical-surgical and emergency departments more frequently hire travel nurses, but all departments are using travelers, according to the KMPG report. Travel nurses represented about 11 percent of hospitals' nursing staff members in the year the study was conducted.;
Baby boomer nurses are retiring at a faster rate than newly graduated nurses are replacing them, according to the American Association of Colleges of Nursing. Part of the problem is U.S. nursing schools turn away thousands of qualified applicants every year, because they do not have sufficient faculty, clinical sites, preceptors or classroom space.
More than half (50.9 percent) of the RN workforce was age 50 or older, in a 2018 survey from the National Council of State Boards of Nursing and The Forum of State Nursing Workforce Centers.
Many nurses are continuing their education to become advanced practice nurses, leaving hospital units with fewer RNs.
Some hospitals experience more difficulty recruiting new nurses, such as those in rural areas. Travel nurses will cover those shifts and deliver quality care.
3. Facility Growth and Special Needs
The KPMG report also indicated that facility growth, flexibility, seasonal needs and special projects are reasons hospitals use travel nurses.
As hospitals open new units or have special projects, bringing on travel nurses as part of the team can produce a nurse already experienced in that specialty. Often the travel nurse can make suggestions based on things learned at other facilities.
Travel nurses, by the nature of their work, are flexible. They tend to go with the flow and can quickly adapt to new environments.
And a 2017 study in Nurse Leader found no differences between permanent nurses and travel nurses in quality of care or the patient experience.
4. Filling Temporary Vacancies
Hospitals and travel nurses benefit from staffing with contingency personnel. Some full-time positions are difficult to fill and rather than work short or ask regular staff to work overtime, hospitals can bring in a travel nurse, ready to start working with minimal orientation. The hospital is able to attract nurses from a larger pool of candidates.
Travel nurses also can fill in for nurses out on maternity or medical leave, keeping the unit properly staffed.
5. Adjusting Staffing to Seasonal Demand
Some regions of the country experience a predictable rise and fall in the census. In the winter, people frequent Florida, Arizona and other warm climates, while in the summer, Cape Cod, Michigan lakefronts and other temperate climates experience increases in populations. The annual flu season can also bring an increase in demand for nurses, so staffing managers often plan ahead. Instead of bringing on full-time staff and then laying them off, travel nurses can fill those positions.
6. Saving Money
Although the base pay for a travel nurse may seem higher than a permanent full-time nurse at first, when consideration of benefits for full-time staff, orientation, and other costs, filling a position with a travel nurse can actually be cost-effective.
The KPMG study of U.S. hospital labor costs found that the hourly all-in cost for a permanent nurse was about $89 per hour, while the travel nurse cost about $83 per hour.
Another study reported in the Journal of Nursing Care Quality in 2015 found the modest use of travel nurses cost-effective.
7. Managed Services Provide Additional Help
Some facilities work with companies like AMN Healthcare to oversee a managed services program, which streamlines workforce planning and optimizes core, per diem and travel staff. The program saves hospitals money and boosts fill rates while reducing overtime.
For example, Stanford Hospital & Clinics works with AMN exclusively for its contingent staffing needs, reducing paperwork and frustrations. They are able to fill their needs with qualified nurses who have met their high standards.
Travel nurses who work for American Mobile, a company of AMN Healthcare, can also benefit, as they can qualify for exclusive jobs and priority placements in these client hospitals around the country.
AMERICAN MOBILE works with top hospitals, clinics and practices around the country, giving you access to thousands of travel nursing jobs.