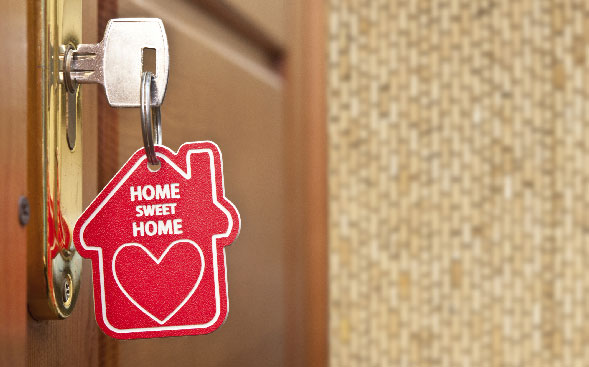 What Traveling Nurses Can Expect From Housing
When it comes to things that can make or break an experience for traveling nurses, ease and quality of travel nursing housing can be one of the biggest pain points.
Travel nurses arrive on an assignment, expecting to find they've been placed in quality housing that is conveniently located, safe and clean. Yet, one of the most common frustrations is when their staffing agency has either dropped the ball, set unrealistic expectations or completely ignored their preferences.
What makes American Mobile different from other travel nursing agencies is that we have an entire team of housing specialists working on the clinician's behalf. Every traveler has three team members specifically dedicated to their housing, working behind the scenes to make sure that the traveler doesn't encounter any problems when they arrive for their assignment.
Here are just some of the things our housing experts do:
Secure a Convenient Location
American Mobile strives to partner with housing complexes that are close to the traveler's facility. We want to make sure that our travel nurses don't have to battle a long commute after a long day on the job.
Check for Safety and Comfort
Locations and residences are carefully vetted by American Mobile in conjunction with local police, fire and government offices. Each location must get approval from local authorities in order to comply with our high standards. We also survey travelers to be sure our housing complexes meet or exceed expectations.
Take Care of Credit Checks and Deposits
Travel nurses don't have to go through a credit check every time they move to a different location, and American Mobile pays all deposits up-front so the traveler doesn't have to worry about coming up with lump sums. The only deposit a traveler may have to cover up-front is a pet deposit. If you plan to bring your pet, be sure to let us know in advance so our team can secure pet-friendly accommodations.
Set Up Furnishings and Utilities
One team member is in charge of setting up housing and standard utilities for travelers.Standard furniture is included, although housewares are not. American Mobile works with CORT Furniture, one of the top companies in the industry, so our traveling nurses know they will have high-quality furniture. See below for a list of everything that is provided in your apartment. If you have special furniture requests, please make them well in advance of your move-in to ensure your request can be accommodated and avoid additional delivery charges.
Pay Rent or Offer a Stipend
Free housing is one of the most popular benefits for traveling nurses! But because housing is such an important issue, we give all of our travelers the option to accept arranged housing or a stipend to find their own housing. To learn more about how to use your stipend and find short-term housing that meets your needs, talk to a recruiter.
The majority of apartments include full amenities, including refrigerator, stove, and a fully furnished dining room, living room and bedroom. Most apartments located within a complex will also include a washer/dryer, fitness center, pool and covered parking.
At American Mobile, we believe strongly that the team approach provides travelers with the best experience possible. Relocating can be a little bit scary. By providing our travel nurses with highly-specialized support at their location, our aim is to make sure our nurses never feel alone.
To learn more about housing and other aspects of travel nursing, check out our FAQs page.
© 2016. AMN Healthcare, Inc. All Rights Reserved.