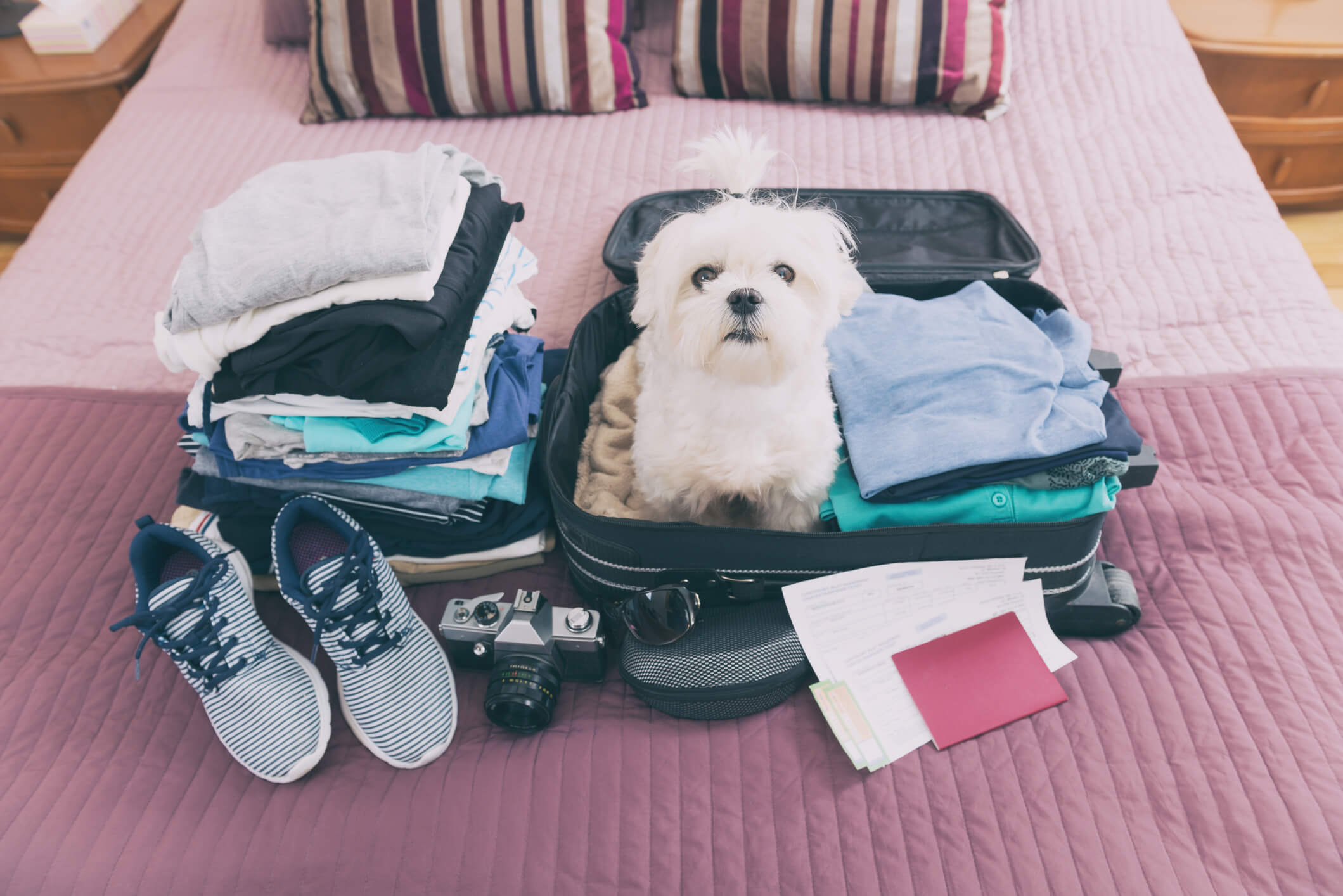 Traveling with Pets
By Leigh Morgan, Contributor
Whether you have a cuddly canine or a fearless feline, it can be difficult to leave your pet at home when you travel. It's one thing to go away for a few days, but as a travel nurse, you may be on the road for as much as six months at a time. If you decide to bring your pet with you, it's important to find pet-friendly housing, establish a relationship with a local veterinarian and make sure you have at least one person available to look in on your pet if you have to work late. Keep reading to learn how to make traveling with pets a little easier on everyone.
Should You Bring Your Pet On Assignment?
If you're trying to decide if pet travel is right for you, consider the following:
How long is your next assignment?
What type of pet do you have?
Does your pet adjust quickly to new places, or does traveling cause your pet a lot of stress?
Will you be able to find pet-friendly housing near your workplace?
Can you afford to hire a dog walker or pet sitter when you have to stay late at work or work a double shift?
The type of pet you have should also influence your decision. Many dogs don't mind going for rides or meeting new people, but cats can be resistant to change. According to Debbie Stoewen and Ernest Ward, veterinarians at VCA Animal Hospitals, adjusting to a new environment is difficult for cats because they are
territorial animals
. If you're only going to be away for eight weeks, you may be better off asking a family member or friend to check in on your cat while you are gone.
If you decide to take your pet with you, there are several things you can do to make the transition easier.
Pet Travel tTips
Dogs
Before you hit the road, make sure your dog has all of its
required vaccinations
, as recommended by the American Kennel Club. If you plan to travel by air, you'll need to obtain a health certification for your dog within 30 days of flying. You should also have a copy of your dog's veterinary records to give to the vet in your new location.
If you are traveling by car, a crate is the safest place for your dog. The crate should have plenty of room for your dog to stand and lie down comfortably. It should also have several vents to ensure that your dog gets enough air. Choose a crate made from leak-proof material, or you may finding yourself pulling over to clean up a mess.
Before leaving, make sure your dog is wearing a collar with an identification tag. The tag should have your current telephone number on it to ensure that you can be contacted in the event your dog manages to jump out of the car at a stop.
Cats
To ensure their safety and comfort, cats should also travel in roomy carriers. The carrier you use should be large enough for your cat to stand up and stretch comfortably. One of the most important tips on traveling with pets is to make sure your car is parked before you let a pet out of its crate. If you open the crate while the car is in motion, a cat or small dog could step on one of the pedals or
obscure your vision
enough to cause an accident, according to All Feline Hospital.
Many cats vomit while riding in the car, so it's okay to skip your cat's morning meal on the day of travel. Although your cat can go several hours without eating, you do need to make sure you provide enough water.
Small Animals
If you are transporting a lizard, snake, bird, hamster, mouse or other small animals, transfer your pet into a small carrier. The animal should have enough room to turn around, but you don't want it to have too much extra room, as sudden stops could cause it to slide around. If possible, keep the carrier out of direct sunlight and away from vents.
Travel nursing is an exciting career filled with opportunities to visit new places. If you decide to take your pet on your next assignment, follow these tips on traveling with pets for a hassle-free experience.