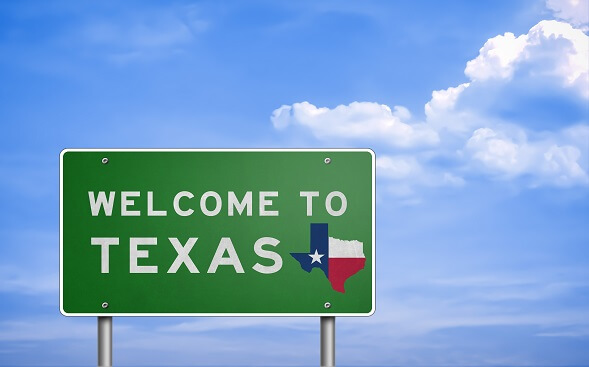 Travel Nursing in Texas: 5 Top Adventures
Urban Centers & Big-Time Events Attracting Millennials to Travel Nursing Jobs in Texas
Despite its reputation for tumbleweeds, honky-tonk bars and cowboy hats, Texas is becoming one of the most popular states for millennials and other adventurous types who are drawn to hip, urban centers.
In fact, travel nursing jobs in Texas can lead to great surprises and unique experiences for RNs who are anxious to explore The Lone Star State.
Why Millennial Nurses Love Texas
Experts in urban planning and development have found that the under-30 crowd is gravitating to areas where cars are an option and nightlife is plentiful. Cities like Houston, Dallas and San Antonio fill this bill.
In fact, from 2010 to 2013, San Antonio's millennial population grew by 9.2 percent--the fastest of any city in the United States, according to researcher Wendell Cox.
While young, early-career nurses are understandably drawn by the low cost of living compared to cities like New York, Boston or Los Angeles, the state's vibrant music and outdoor adventure scenes are just as tempting.
The professional opportunities for RNs in Texas are also plentiful, with a wide variety of staff and travel nursing jobs at top medical centers and other facilities throughout the state.
5 Can't-Miss Adventures for Travel Nurses in Texas:
1. Austin's live music events
With 2,000 live music events taking place over 10 days at South by Southwest, it's no wonder Austin is considered the Live Music Capital of the World. This music, film and emerging technologies mega event draws 50,000+ to Austin in March each year.
Other music offerings include Austin's Blues on the Green free concerts in the summer, Austin City Limits concerts in the fall, the Urban Music Festival and more.
Year-round visitors can check out Austin's downtown warehouse district, where incredible bands and bars abound. Bluegrass, jazz, alternative or any music genre can be found to fit your taste.
2. The fun beach scene
Ready to relax or play on the beach? Pick your spot! Texas offers more than 350 miles of Gulf Coast shoreline, just a short drive from many key cities in the state.
If you want to let loose a little, spots like Galveston's East Beach and South Padre Island are big attractions. Both are geared for fun with live music, lots of shopping, fireworks in the summer, and many places to have drinks with friends.
At beaches throughout the state, travel nurses can try their hand at any number of water activities, such as banana boat rides, parasailing, paddle boarding, deep sea fishing and snorkeling. Fortunately, the travel nursing jobs in Texas offer lots of time for socializing on your days off.
3. Texas state park adventures
Texas abounds with ways to get out and be active. Check out the incredible Big Bend Ranch State Park, where you can mountain bike, backpack, hike, and even go horseback riding with mountain and canyon views in a glorious high-desert environment.
Travel nurses can also visit the Longhorn Caverns State Park to see its amazing limestone caves. For the true adventurers, an extreme cave tour involves squeezing through small, underground passages to see rare and incredible cave formations.
If rock climbing is your passion, head over to Hueco Tanks State Park, where water-carved depressions in the rocks have created "tanks" which are easy to grab. This park also features ancient pictographs painted on to the rocks, as well as opportunities for hiking, bird watching and camping.
4. San Antonio's treasures
Honoring the memory of the heroes of the Alamo and the Battle of San Jacinto, the whole city engages in a Fiesta celebration every April for a week, featuring a huge flower-themed parade, as well as music, exhibits and carnivals galore.
Just a few blocks from the historic Alamo is San Antonio's famous River Walk, where travel nurses can experience great dining, river taxis, shopping and good times with new-found friends.
For something different, find your way to the funky, bohemian neighborhood known as the Southtown/Blue Star arts district, where cool coffeehouses, trendy bars, delicious bistros, eclectic art galleries and vintage clothing stores await.
5. Jefferson, Texas Ghost Walk Tour
For curiosity-seekers, the town of Jefferson, in the Piney Woods area of east Texas, features legends of ghosts haunting the city, complete with a spooky-fun "Ghost Walk" tour of the most haunted sites that will get your heart racing.
With more than 70 historic landmarks, gorgeous turn-of-the-century restored plantation homes, and cool museums, Jefferson also features vintage shops and antique stores, so you can pick up an awesome trinket while exploring the port city's historic sites.