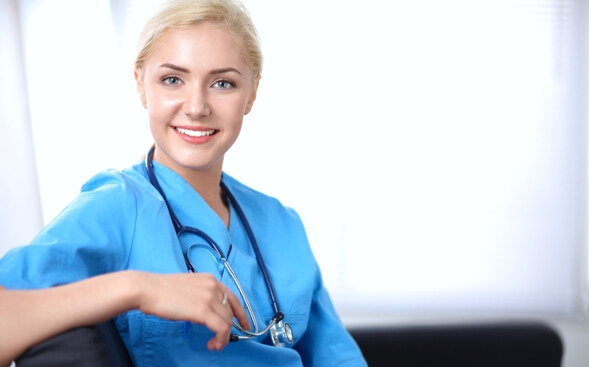 The Dos and Don'ts of Travel Nursing
Travel nursing sounds like a dream, and it is . . . as long as you're aware of the choices and behaviors that impress floor managers and other nurses. After all, supervisors and coworkers have the power to make each day enjoyable. Check out these Dos and Don'ts of travel nursing to learn how to make the most of your time in your new environment.
Smart "Dos" For the Traveling Nurse
Do dress conscientiously. Clothing and body art policies exist on each hospital's website. Where some hospitals are fine with "sleeves" of tattoos and long flowing hair on men and women, others limit tattoo sizes and insist on buns or ponytails. Start conservative on your first day and loosen up from there.
Do introduce yourself to supervisors and important administrative people. The terms hospitals use for supervisors and others tend to vary. While the "charge nurse" for your floor will most likely seek you out, be on the lookout for the names of the "floor manager," "nurse manager" and/or "unit manager." Only second in importance to these nurse supervisors are the "unit secretary" who knows where everything is. Quickly saying hello to these individuals and learning their names gets you off to a good start.
Do arrive at your orientation 30 minutes early with a small notebook. Because you'll have to log in to the Wi-Fi, pick up badges, and handle other administrative tasks, make sure you get to your designated spot on time. The number of passwords, telephone numbers, and names you'll need to know cannot be memorized, so make sure to write them in a small notebook. Plan on carrying this notebook with you at all times during your shift.
Do make a point of learning names. Once you look people in the eye and use their names, they'll be more inclined to learn your name too.
Do help the other nurses. Show that you're there to be useful. Because nurses are very busy, travel nurses can feel uncomfortable interrupting them to ask questions. If you pitch in to move a patient, you can ask your pressing question shortly after the interchange, if appropriate.
Do show your appreciation for learning a new technique from staff nurses. Even though you know many (possibly newer) techniques, be ready to learn from an established nurse.¹ Showing appreciation will go a lot farther in your career than showing off. And you never know, you might learn something new!
Do get clarity on whether you have clearance to "float" or need to remain in a unit. When the hospital gets busy, full-time nurses often must "float" to another floor or unit. Always remember that floating can provide you with a great opportunity to gain new skills and work with staff in other units. Knowing what your particular contract specifies will give you confidence if you're asked to step in when needed.
Do make an effort to learn hospital rules and protocol. Each hospital has learned its own way to run effectively on a day-to-day basis. Even if you've been at another hospital that has a whiz-bang strategy for dealing with an issue, it's not your place to try and change procedures since you're only there for a short time. Instead, enjoy your experience in the facility and appreciate the fact that you've seen things done another way.
The "Don'ts" That a Traveling Nurse Should Avoid
Don't be afraid to ask questions. Yes, the nurses and supervisors are busy but don't risk your reputation or a patient's well-being by guessing the answer to something. The nice thing about working with nurses is that they're there to help each other. You're a part of a team and, chances are, your team members will be more than happy to help.
Don't take comments and short tempers personally. It's hard to imagine another work environment more stressful than a hospital. If another nurse or doctor forgets your name, speaks in a brusque manner, or says something rude, keep in mind the pressure they're under. Try not to take it personally, because, odds are, it wasn't personal at all.
Don't discuss your travel nurse salary. While some permanent nurses may be curious, it's always best to keep your salary to yourself. When all else fails, you can always refer curious colleagues to the American Mobile website. You never know, they might decide to join you in your travels!
Don't let the anxiety over a new situation get the best of you. New routines throw everyone off, but most traveling nurses say that after the first few days on the job, they feel right at home. Trust in the skills and drive that got you through nursing school and remember that everyone started exactly where you are now. If the hospital didn't think you were qualified, they wouldn't have hired you!
Any workplace can be tricky at times. Those embarking on the adventure of travel nursing should know that research proves that those willing to take risks tend to be happier than those who don't. Learn more about travel nursing here!
¹https://www.kevinmd.com/blog/2009/11/older-nurses-forced-profession.html