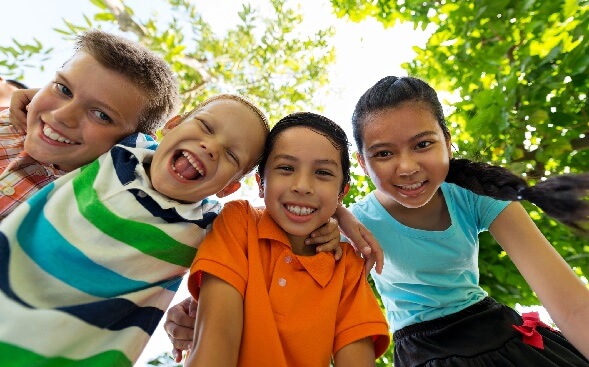 The Dangers of Summer: Nurses Dive in to Keep Kids Safe
Nurses Can Help Parents Keep Kids Safe
School's out for summer, which means joy for kids … and some trepidation for their parents. Most parents can compose an impressive list of summer safety hazards without even stopping to take a breath.
As health care professionals and patient educators, nurses are in a prime position to keep parents posted about the latest safety tips. Patients trust pediatric nurses and other RNs they encounter to provide information that can help them keep kids safe and free from injury when the temperatures rise.
If you're a nurse who is also a parent, you may have an additional advantage.
"It really depends on the parent, but generally it helps to relate to them," said Jacqueline Fancsalszki, RN, BSN, CEN, charge nurse for the emergency department at Loyola University Medical Center. "I have children and I find it helps to share anecdotes about my kids and what I do to keep them safe."
When you're talking to parents, it's also helpful to send them home with resources that they can use later. Provide information or fact sheets from reliable sources like the American Academy of Pediatrics (AAP), the Centers for Disease Control and Prevention (CDC), or your local children's hospital or health care system.
Here are five summer safety topics that you might want to address:
Sunburn. Remind your patients' parents to choose a broad-spectrum sunscreen with an SPF of 30 or higher that will protect vulnerable noses and shoulders from both UVA and UVB rays--and apply and reapply plenty of it to their kids. Even water-resistant brands will wear off sooner than you might think, especially after swimming or sweating heavily. Another tip: avoid being out in the direct sun during the hottest part of the day.
Heatstroke and dehydration. The hot weather means that everyone should drink more fluids to stay hydrated, and find shade when possible. Counsel parents to have their children stop and drink water frequently, especially if they are participating in sports; the Children's Hospital Los Angeles recommends that children should drink fluids every 15 to 20 minutes. Parents should also watch for signs of heat exhaustion such as weakness, headache, increased levels of sweating, dizziness and muscle cramps. If not addressed, heat exhaustion can progress to heat stroke, which can be fatal, so remind parents to take action, including bringing their children inside, undressing them and having them lie down and drink sips of cool water.
Drowning. Children ages 1 to 4 have the highest drowning rates, according to the CDC, and 20 percent of all fatal drownings occur in children 14 and younger. Even if a child is a good swimmer and there's a lifeguard on duty, it can only take a second for disaster to strike. It's important for parents to supervise their children whenever they're swimming or playing near a body of water, or at a home with a backyard pool. Fancsalszki cautioned that parents should especially watch out for those big floaties, rafts or inflatables that children can easily get trapped under. Swimming classes are always a good idea for kids, as are CPR classes for parents and sitters. More information about unintentional drowning can be found on the CDC's site.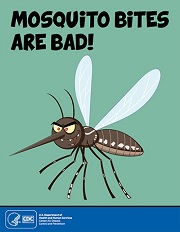 Insect bites. For many kids, a series of mosquito bites is just the itchy price that they pay for all those hours spent playing outside. For a few children, however, those bites can get painful and infected, or cause an allergic reaction--not to mention the slim possibility of contracting the Zika virus or other mosquito-borne illnesses. Let parents know that the American Academy of Pediatrics suggests they apply an insect repellent with up to--but not more than--30 percent of the chemical DEET to their children to ward off mosquitoes (and ticks, which can carry several different diseases). More information about insect repellents and children can be found on HealthyChildren.org, sponsored by the AAP, and updated Zika virus information for parents, including an activity book for kids, is offered by the CDC.
Head injuries. Many states have laws requiring children to wear helmets when they're riding their bicycles--but not everyone complies with the law. According to the CDC, emergency departments annually treat about 26,000 traumatic brain injuries that are bicycle-related injuries to children and teens. Strongly recommend that parents get their children fitted for the right-sized helmet--and insist that their kids wear the helmet when riding, no exceptions.
And while it may not be a summer-specific safety issue, Fancsalszki said that it's always worth emphasizing the importance of making sure that children buckle up each and every time that they're riding in a car.
"Car seat safety is so important and so underemphasized that I really feel it is the most important safety issue," she said.
DON'T KID AROUND with your nursing career--trust American Mobile, the industry leader for travel nursing jobs.
FIND travel pediatric nurse jobs in your choice of locations.
Originally published on NurseZone.com.
© 2016. AMN Healthcare, Inc. All Rights Reserved.