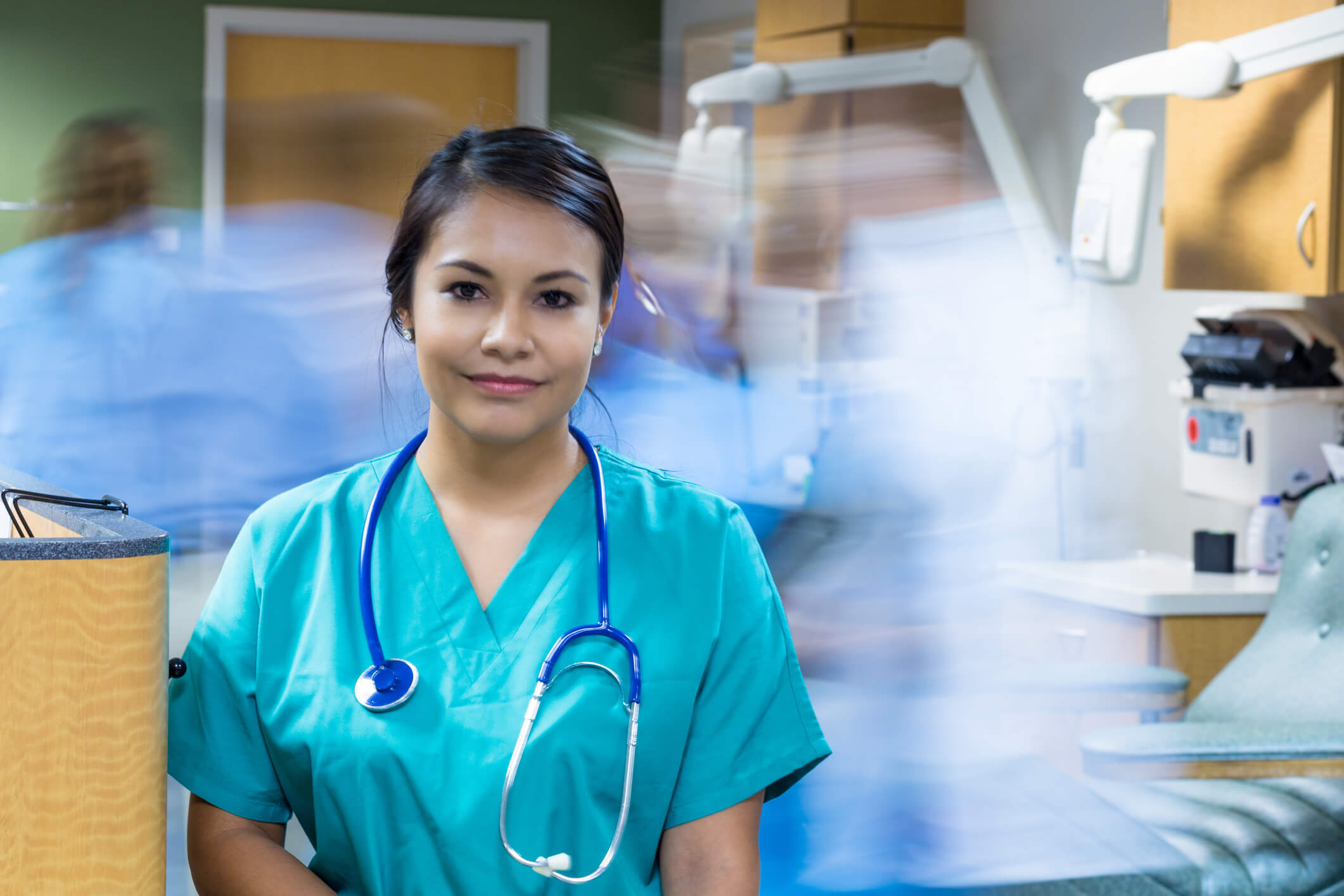 Adrenaline Letdown? How to Transition After Your COVID-19 Assignment
As COVID-19 cases start to decline, so does the adrenaline rush of caring for magnitudes of extremely ill patients, thousands of whom did not survive the disease. Some nurses continue to experience mental health effects.
"Adrenaline surge capacity works for short periods of time, but with the situation as it drags on, there is not enough reserve," said Ritu Chandak, MD, chair of psychiatry at Jersey City Medical Center in New Jersey. "There is a slump after a high. Recovery from the slump—given the uncertainty and no end in sight and daily new predictions of expected worsening of the situation—is nowhere in sight."
PLAN your next step with a travel nursing job from American Mobile.
Transitioning Off a COVID Assignment
Kiersten Henry, DNP, ACNP-BC,CCNS, CCRN-CMC, a director with the American Association of Critical-Care Nurses and AACN Certification Corporation and chief advanced practice clinician at MedStar Montgomery Medical Center in Olney, Maryland, reported a decline in COVID-19 patients, from 1,700 at peak to about 400 in August 2020.
"Unfortunately, our hospital has seen a very slight uptick in cases, and we have COVID patients in the intensive care unit again," Henry said. "We don't know if this is just the ebb and flow of our 'new normal,' or the start of the dreaded 'second wave.'
Henry reported a sense of cautious hope that the worst may be behind us, yet a looming anxiety that the next wave may already be on the way.
"There is also a surreal recollection of our surge. Our teams dug in and worked at a pace and with a frequency that was not permanently sustainable."
"COVID is a marathon in which someone keeps moving the finish line," Henry continued. "We don't know how much further we have to run or how fast. We are cautiously relieved, and we are mentally and physically fatigued. We do not believe we have seen the last of COVID."
Some nurses might think once their assignment on a COVID-19 unit ends, they will feel fine again, but the trauma they have witnessed could have lingering effects.
Front line healthcare workers and administrative staff have self-reported symptoms of anxiety and depression, Chandak added.
"Higher levels of obsessive-compulsive disorder-like symptoms have also been reported in medical healthcare workers," Chandak continued." There is definitely increased evidence of post-traumatic stress syndrome and depression being documented."
A study out of China, reported in EClinicalMedicine, found frontline nurses dealing with work burnout, depersonalization, anxiety, depression and fear.
Nursing Timessurveyed 3,500 nurses in April and found 90 percent were more anxious than before COVID-19, and 87 percent said they were more stressed at work.
A Chinese study in the American Journal of Infection Control reported nurses experienced negative emotions at the start of the pandemic and then as they adjusted and grew under pressure, more positive emotions occurred.
While nursing tends to be a stressful profession, the issues surrounding COVID-19 have exceeded many nurses' abilities to cope, due to uncertainty about the virus itself, the continued pandemic and the shortages of personal protective equipment.
"It is also difficult for high achievers," Chandak said. "These are individuals who are intelligent, organized, live with a routine and can solve problems. It becomes harder on them, because none of it is possible right now. That allows feelings of helplessness and hopelessness settling in and frustration."
Nurses and Mental Health
Some nurses have reported the pandemic has made them stronger and work better as a team.
"[Feeling stronger] is a very common result of undergoing a severe challenge, either as a team or an individual," said psychotherapist Adam Zwig, PhD, of Portland, Oregon and author of Music in the Mayhem: Tales of Total Transformation from a Rock n Roll Psychotherapist.
"Our critical care nurses, physicians, respiratory therapists, nurse practitioners, and physician assistants have long had a strong sense of interdisciplinary teamwork," Henry said. "The experience with COVID-19 has cemented this teamwork, but also expanded the size of our team and relationships with colleagues we did not previously know well."
Although MedStar offers formal psychosocial support, Henry has found colleagues have been the best support, due to the group's shared experiences and teamwork. During the COVID-19 surge, the unit created a mural to remember its COVID patients. It was "a meaningful way to reflect on each of our patients as unique individuals and to visually represent our journey," she said.
The nurses also began having post-shift huddles, to debrief and identify three good things that happened during the day.
"This practice will help us to maintain resilience if we face another tsunami of COVID-19 surge," Henry said.
Henry also reported a greater camaraderie during the months battling the coronavirus, including with the "crisis staff," which included travelers brought in to help with the surge of cases.
"The travel nurses infused our unit with energy, with teammates who were not as fatigued, and brought with them ideas from other facilities to share with our staff," Henry said. "These nurses quickly became part of our unit family."
Improving Nurses' Mental Health
Zwig had several ideas for nurses and mental health. He encourages nurses to grow from the situation.
"You're stronger, more powerful, more resilient, and more aware than you realize," he said. "Life gives us seemingly impossible challenges in order to push us to realize our full potential."
Avoid watching television or reading social media posts about the pandemic. Instead, Zwig suggested watching a funny movie, practicing online yoga or meditation, or video chatting with friends and family.
"Studies show that face-to-face contact is more effective at preventing depression and anxiety than using email or talking on the phone," Zwig said.
Exercise, because "it will reset you mind and body, reduce your stress, strengthen your spirit, and change your perspective," he added.
Eat nutritious, immune-boosting foods.
Talk with a therapist or another healthcare worker who understands the situation. Avoid isolating yourself, or mistakenly thinking that asking for help is a sign of weakness. Rather, Zwig said, asking for help is a sign of strength and takes courage and confidence.
"It can help you voice your anxieties, and make you more open to exploring ways to manage them," Zwig said.
For some nurses, reaching out for help online, such as using Deprexis, is helpful. The company is offering their digital depression therapy service for free to health systems and hospitals, so they can offer it to their frontline staff members.
Let people help you, and be willing to ask for help, perhaps shopping for you or babysitting your children, Zwig advised.
And lastly, he recommended practicing gratitude, even for small things, like having a roof over your head.
"The more you practice gratitude, the more you'll find things to be grateful for, even in these challenging times," Zwig concluded. "We will get through this."
AMERICAN MOBILE has crisis response and traditional travel nurse assignments across the U.S., complete with free housing, paid travel and other perks.