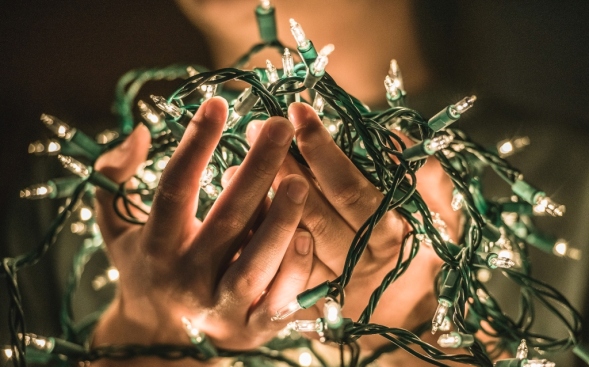 Holiday Decorating for Travelers
Inexpensive Ways to Decorate Your Travel Nurse Housing for the Season
You want to get into the spirit of the season but don't want to blow your holiday nursing pay on decorations. And you didn't have room to haul all of your trimmings with you on your travel nursing job. So, what's a frugal travel nurse to do?
We've got you covered with some seasonal decorating ideas that won't cost a fortune and may even reflect your travel spirit.
Think Thrift First
Seriously, don't discount thrift stores as a source of budget-friendly decorations (pun intended). You may not have packed for entertaining, but now you want to host a few new nurse friends for a holiday get-together. Not a problem; thrift stores are great places to pick up trays, serving dishes, glassware and even holiday dinnerware for only a few dollars. Don't worry if they are mismatched--that's right on trend. Or, if you're invited to a potluck party, bring your contribution on a pretty serving plate that you can "gift" to your host.
Attending an ugly Christmas sweater party? Odds are you'll find the perfect look at a thrift store, or can put one together with a basic sweater and some pinned-on extras.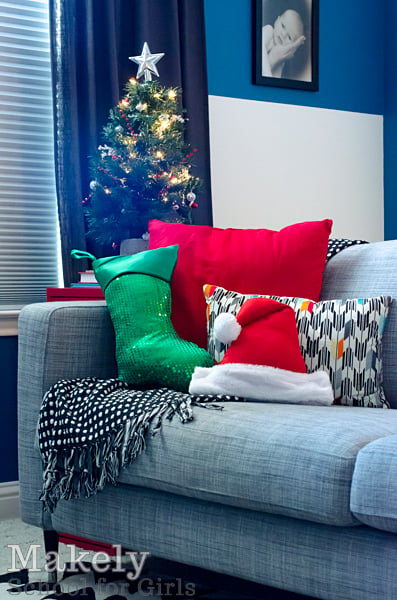 If you have even the most basic sewing skills, you could cozy up your couch with some fun holiday pillows. Grab a few stockings or Santa hats, stuff them, stitch up the openings and, voila, cushiony merriment. Or, if you celebrate Hanukkah, you can create a DIY menorah with basic candles and other small items for a one-of-a-kind festival of lights display.
Once you discover the treasures lurking in thrift stores and experience the thrill of the hunt, you may never pay full price for seasonal decor again.
Bring Winter Indoors
What better excuse to get out and explore a new city than to hunt for holiday decorations? Collect a few bare branches in a tall vase and then hang some pinecones, inexpensive icicle ornaments, colorful paper dreidels or holiday cards from the branches. If you're on a coastal assignment, go hunt seashells and driftwood to make a beach-inspired "tree."
Gather twigs and use yarn, wire or hot glue to secure the corners together into a star. Make a few and create a beautiful rustic array that you won't want to put away when the holiday is over. Intertwining white twinkle lights will bring any display up to the next level.
Feast Your Eyes On This
Visit the local farmers' market and pick up some vibrant-colored seasonal fruits to create a festive centerpiece. Dollar stores typically offer a great assortment of apothecary jars, fish bowls and other clear vessels. Fill one with pomegranates, kumquats, clementines or pears. Mix in some pine cones to add warm brown tones. You definitely can't beat the color combination of limes and cranberries.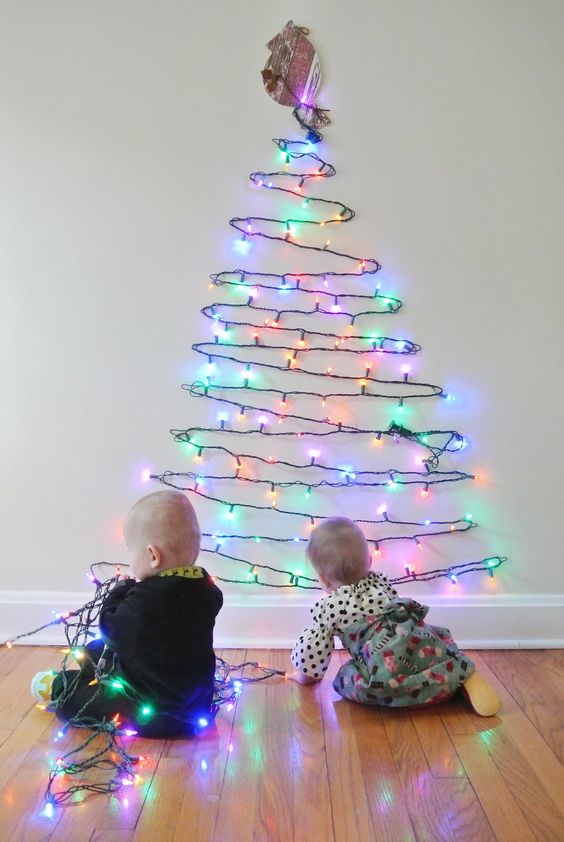 Oh, Christmas Tree
For some travel nurses, there's just no Christmas without a Christmas tree. A small artificial tree can be a practical choice, but it can't match the beauty and smell of a real tree. If the hefty price tag of either type of tree leaves you cold, opt for a creative alternative.
Design holiday wall art by pinning strings of lights on the wall in the shape of a Christmas tree or to spell out a holiday greeting. You could even drape them in the corner, alternating from wall to wall, to give your light tree some dimension. Pin on photos and holiday cards from friends and family as ornaments. Bonus points for nostalgia if you string popcorn and cranberries garland.
Tip: Home Depot gives away Christmas tree cuttings; your local tree lot may do the same. Whether used as garland or shaped into a wreath, these aromatic "leftovers" allow you to enjoy the smell of the live tree without the mess and expense.
Celebrate Your Travel Nursing Lifestyle
Many travel nurses collect Christmas ornaments as travel mementos, representing special places and memories from their assignments. You could start your collection this holiday season and relive the memories every year. String your special ornaments on ribbons at varying lengths across a window for an effortless look that can be enjoyed both inside and outside your apartment.
Maybe you collect postcards from the places you visit on your travel nursing jobs. Laminate them, punch a hole in the corner and string them up as ornaments; they could also make unique holiday cards to send to your friends back home.
No matter your budget, you can transform your space into a holiday haven.
If you're not already working as a travel nurse and want to find out more:
© 2016. AMN Healthcare, Inc. All Rights Reserved.