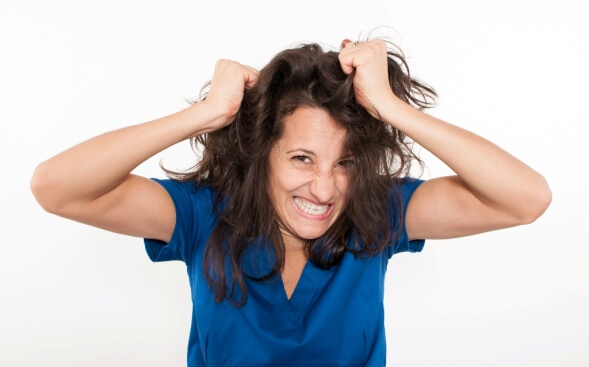 7 Pet Peeves of Travel Nurses - and How to Get Over Them
Don't Let Common Annoyances Mess Up Your Travel Nursing Experience
What's not to like about travel nursing? With paid travel and free housing in exciting new locales, plus opportunities to learn new skills with a fresh batch of co-workers, it's a constant adventure.
But there are a few things that can trip you up if you're not careful.
Travel nurses have their own set of annoyances, or nurses' pet peeves, due to their unique working lifestyle. But you shouldn't let these things mess up your experience. Here are a few suggestions for overcoming some of those pesky things that you might encounter on assignment--in order to enjoy each travel nursing job to the fullest:
1. Being treated like a newbie outsider
Due to their short-term contracts, travel nurses have an air of being footloose and fancy-free. Freedom to travel and have new, fun experiences could start to grate on co-workers who have put in their time on the unit and may feel stuck in a rut. If the nurses aren't overly friendly when you arrive, don't let that stop you from putting your best foot forward. Always approach them with a smile, remember their names, engage them in conversation, learn how they do things, work hard and offer to help out. You'll soon win them over. And before you know it, they will be asking you to share your adventurous travel stories and the things you've learned from other health care facilities.
2. Getting pulled into long-standing unit politics
Fresh on the scene, travel nurses can often escape staff feuds and unit politics. Still, fellow nurses may try and fill you in on their version of a hot issue, relishing a fresh ear to listen to their complaints and tirades. Just listen with an open mind, find a way to excuse yourself if the tirade drags on, keep negative comments to yourself and say nothing that could be interpreted as taking sides.
3. Having blind dates suggested to you
Some people find no greater thrill than arranging the perfect match! If you happen to be single, some of the nurses on staff may want to fix you up with their long-time single friend. Although their intentions are good, you may prefer to find your own dates in your own free time. Just be polite, tell your co-workers "Thank you," and mention that you'd rather not become involved at this time. Or, if you're game, go for it! You may surprise yourself and enjoy a new relationship. Our recruiters at American Mobile have heard from many travel nurses that they met their forever someone on assignment, so it never hurts to try!
4. Working with different equipment and protocols
No two medical facilities are alike, which means there is always a new protocol or a new type of equipment to master. Perhaps you are skilled in using a different EMR system than your current assignment facility uses, or you are used to a different discharge procedure. As frustrating as these differences may seem at the beginning, view the situation as another way to expand your skillset; rely on your new co-workers to learn how they do it and make your way through the best you can. Strive to be an active learner, and your growing repertoire of experiences will serve you well in future travel nursing jobs and other scenarios.
5. Constantly adapting to various personality types
Even though it can be hard to mentally re-align yourself to each new nurse manager, doctor, co-worker, etc., the ability to work with all personality types will serve you well as a travel nurse. Patients, too, come in all varieties, after all. The key is to stay open-minded and remain a good listener. No matter what the quirks of the person you're interacting with, he or she just wants to feel understood. As the popular Facebook meme reminds us, "Everybody struggles. Be kind."
6. Finding your way around a new city
Mapping out your new stomping grounds can be a great adventure, but after getting lost a time or two or missing your favorite coffee shop back home, you may start to feel frustrated. Rather than resenting these inconveniences, use your lack of familiarity as an opportunity to reach out to others. You'll find many locals are happy to assist as you're familiarizing yourself with the community, and they can offer great suggestions for places to eat, shop and more. Fellow travel nurses also make great adventure partners; invite someone to come along and help navigate and explore the surrounding area.
7. Falling out of the friend loop back home
When you're on travel nurse assignments for weeks at a time, you're obviously not available for those shopping trips or nights out with friends back home--but that doesn't mean you'll be forgotten. Travel nurses can easily stay connected with friends through social media or by phone. Communicating via Facetime or Skype is also a great way to "be there" for their group outing or share your adventures in your new town. Better yet, invite friends to join you for a few days in your company-paid housing and see the sights, and make an extra effort to connect with friends when you're back in town.
The benefits that come with travel nursing jobs make these and other pet peeves seem minimal. In fact, travel nursing can help you put problems into perspective and grow your nursing career in exciting new ways.
FIND your next travel nursing job with American Mobile.
© 2016. AMN Healthcare, Inc. All Rights Reserved.