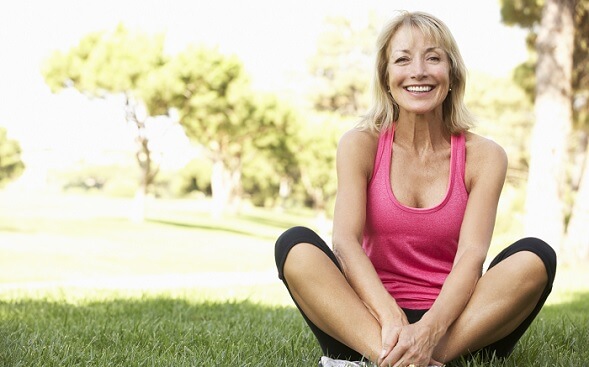 5 Tips to Stay Healthy as a Travel Nurse
Ways to Set goals and Stick to a Routine
Whether you're starting your first travel nursing assignment or are a seasoned travel nurse who has been on the road for a while, it can be tempting to blow off healthy habits due to a busy schedule and lack of familiar resources. But your health can't afford to take a holiday.
So, check out these helpful tips from experts on how to improve or maintain your health while working as a travel nurse.
1. Set Some Attainable Goals
What do you want to achieve during the 13-or-so weeks at each location? You'll need to figure out how to stick to a routine that will help you stay healthy during your travel nursing career. "I always recommend that individuals take the time to log exercise and eating activities, along with mood and energy levels," said Mindy Haar, PhD, RN, director of program development for interdisciplinary health sciences at New York Institute of Technology. "Many people will find what is optimal and doable and thus set realistic goals."
2. Focus on Yourself, First and Foremost
Most adults require 7–9 hours of shut-eye each night, according to the National Sleep Foundation, but they don't always get it. Fatigue can make you apathetic and be detrimental to your physical health. If you're finding it hard to sleep in an unfamiliar place, try using earplugs or a white noise machine to block out distractions.
To fight that lonely feeling while you're away from loved ones, turn on your laptop or smartphone and Skype, FaceTime, call or email them, suggested Elena Capella, EdD, assistant professor and director of the online MSN program at the University of San Francisco. "Be connected with the people you love."
3. Eat as Healthy as You Can
Preparing healthy meals in a strange kitchen doesn't have to be complicated. For example, whole-wheat couscous and frozen vegetables are easy to prepare and make healthy additions to your plate, said Haar. Healthy cooking apps and websites, as well as YouTube and Pinterest, can also be great sources of inspiration. If you opt for takeout, order small portions—or divide larger portions and save half for later.
Travel nurses really do need to make an effort and be sensible while they're on the road, said Jennie Johnson, PhD, RN-BC, author of Wake Up Call 911: It's Time to Reduce Your Risk for a Heart Attack and Stroke. "Enjoy your adventures, but make healthy choices and stay safe."
4. Find a Stress-Reduction Technique That Works for You
Feeling anxious or out of sorts? Practicing some simple relaxation techniques, including yoga poses and deep breathing exercises, can help you lower your stress levels. Another way to combat stress on the road is to focus on a project.
"A good book or needlework project works great," said Johnson. "It keeps me busy and prevents eating junk food."
5. Incorporate Some Regular Exercise Into Your Routine
"I think the biggest struggle in trying to stay healthy on a travel assignment is getting yourself organized quickly into a routine," said Rebecca Ronaldson, MSN, RN, a former travel nurse who now works as a wellness coordinator for a nonprofit organization. "While trying to adjust to new surroundings, new people and a new job, sometimes our health and fitness can be pushed to the background while we adjust to a new home and work life."
You may feel like you're too tired to work out, but exercise can actually improve your energy levels. Travel nursing jobs are a great time to embrace portable fitness activities. Resistance bands and fitness DVDs easily fit in your suitcase, or you can search YouTube for a fun fitness routine to do in your living room. You can also get to know your neighborhood by walking, jogging or biking through nearby streets and parks, and get to know your co-workers by inviting them to join you in outdoor sports and activities.
QUESTIONS ABOUT TRAVEL NURSING? Get answers to FAQs from the experts at American Mobile.
Originally published on NurseZone.com.
© 2016. AMN Healthcare, Inc. All Rights Reserved.