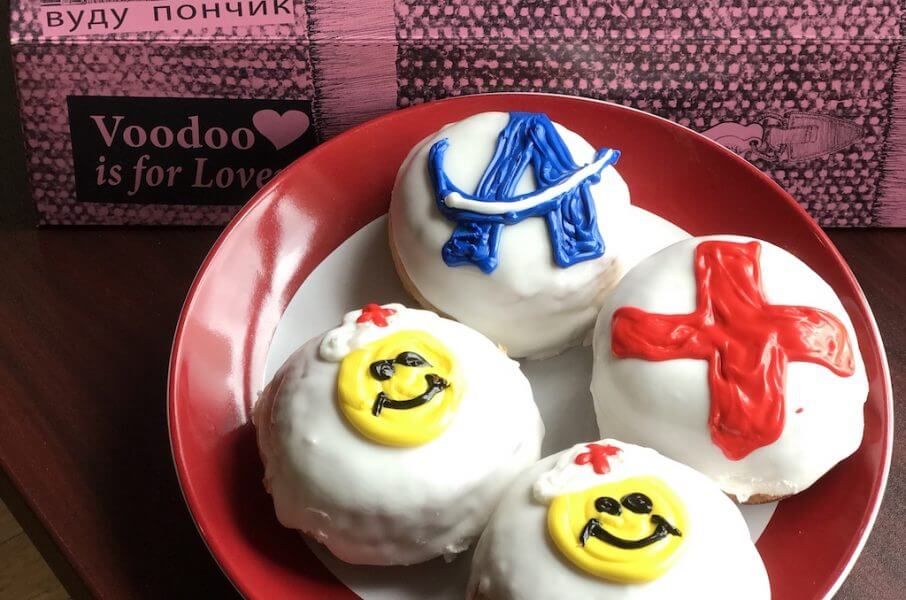 4 Donut Shops To Indulge In While On A Travel Nursing Job
While we think that every day should be donut day, today actually is National Doughnut Day! While you can find a great spot to eat donuts in every state, there are a few that really stand out to us. If you're near these locations on your next travel nurse job, make sure to check them out!
Voodoo Doughnut – Portland, OR
When you think of iconic doughnut shops, there's a good chance you're thinking about Voodoo Doughnut. Based in Portland, Voodoo Doughnut has over 50 flavors of raised-yeast, cake, and vegan varieties. Some of their most famous are the Voodoo Doll (a yeast doughnut with a raspberry jelly filling and topped with chocolate frosting) and the Bacon Maple Bar which has maple frosting and tasty bacon. They even make custom doughnuts, like our RN themed donuts!
Check out these Portland travel nursing jobs
Donut Bar – San Diego, CA
Consistently found in Best Of lists, Donut Bar has a wide range of flavors that will satisfy even the pickiest doughnut connoisseurs. If you get there early enough, be sure to try the Big Poppa-Tart which is filled with, you guessed it – pop-tarts! They come in Strawberry and S'mores flavor and weigh nearly one pound. Sure you might hate yourself after eating it, but that's part of the fun!
Check out these San Diego travel nursing jobs
Glazed and Confused – Denver, CO
What started out as a a successful run in a local farmer's market, has morphed into one of the yummiest donut spots in Colorado. They strive to utilize organic, sustainable, and local ingredients in most of their treats. Try one of their best-sellers, the Confused Samoa which featured a caramel glazed donut with toasted coconut and a decadent chocolate drizzle.
Check out these travel nursing jobs in Denver, CO
Sublime Doughnuts – Atlanta, GA
At Sublime Doughnuts, their goal is to make everyone happy one doughnut at a time. Their baked goods feature bold flavors and twists on classic favorites. Be sure to try one of their iconic "burgers", a donut stuffed with ice cream and tasty toppings. It's a great way to celebrate after a long shift!