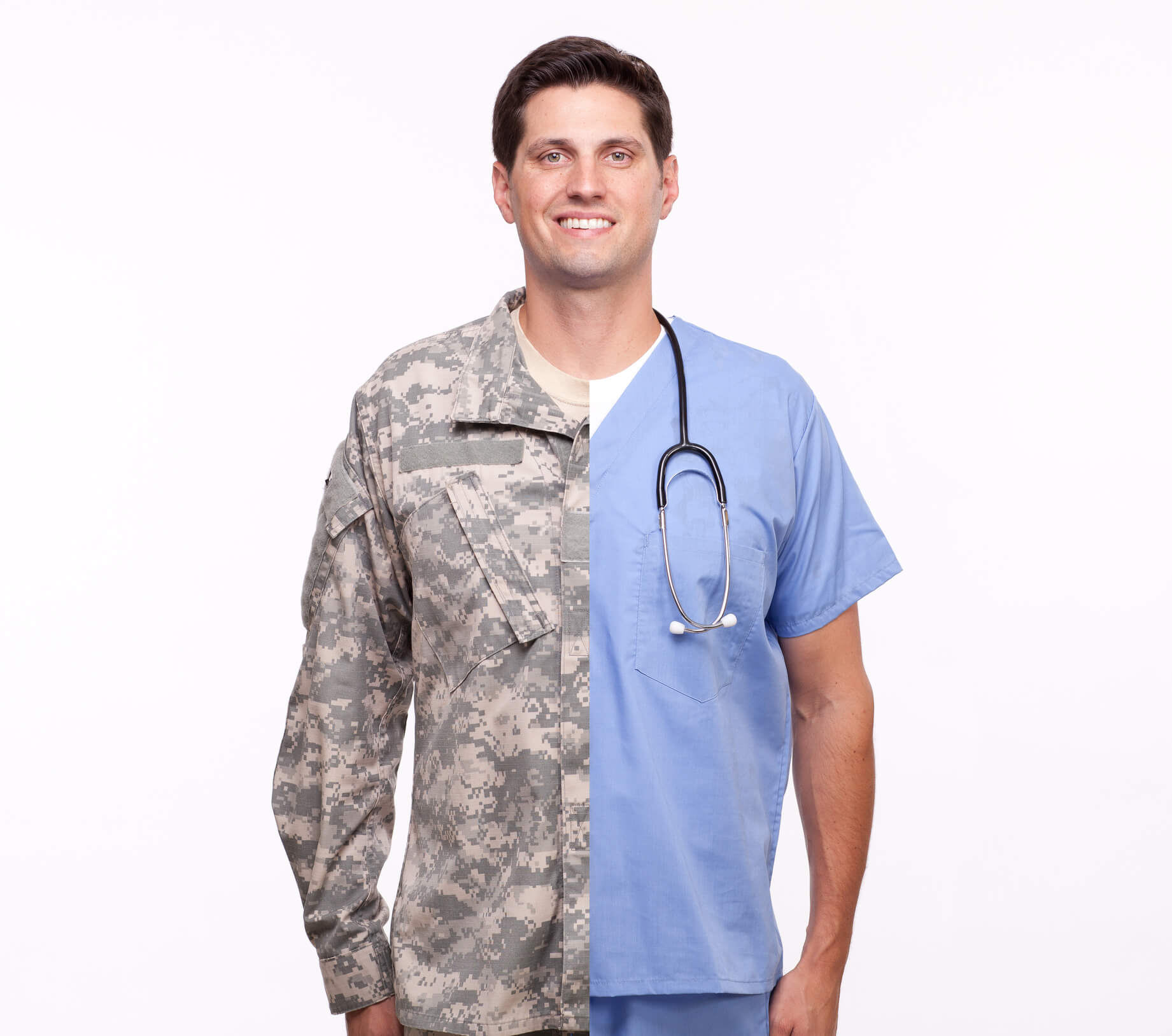 10 Things You Might Not Know About Military Nurses
Nursing has a long and proud history in the U.S. Armed Forces. Men and women have served in our military in an official capacity for more than 100 years--and on an individual level for far longer than that.
How much do you know about military nursing? Read on for some interesting facts:
1. They might not have been official military nurses, but women served as nurses during the Spanish American War in the late 1890s. The Daughters of the American Revolution recruited more than 1,500 women to serve--and 21 of them died. Nurse Anna Maxwell, who was nicknamed the "American Florence Nightingale," organized nurses for the military.
2. Army nurses can trace their military heritage back to 1901 when the U.S. Army Nurse Corps (ANC) was established as a permanent corps as part of the U.S. Army Medical Department.
3. The founder of the Army Nurse Corps was Dr. Anita Newcomb McGee, a physician. However, it was her deputy, Dita Hopkins Kinney, who became the first Superintendent of the Nurse Corps because Kinney was a nurse. McGee was buried in Arlington National Cemetery with full military honors in 1940.
4. More than 59,000 American nurses served in the Army Nurse Corps and 201 died during World War II.
5. Col. Ruby Bradley, who died in 2002 at 94, was the Army's most decorated nurse. She served during World War II and the Korean War.
6. Nurses have reached the top echelons of military service; for example, LTG Patricia D. Horoho took command as Army Surgeon General in December 2011. Horoho, a clinical nurse specialist, had already served in other distinguished positions, including Deputy Surgeon General and Chief of the U.S. Army Nurse Corps.
7. Of course, the Army isn't the only opportunity for nurses to pursue a military career. They can also serve in the Navy Nurse Corps, which was established in 1908. The Air Force also has numerous opportunities for nurses in a wide variety of specialties.
8. Rear Admiral Rebecca McCormick-Boyle is the current director of the Navy Nurse Corps. She has earned many awards over the course of her career, including the 2011 Navy Regent's Senior Health Care Executive Award, and has served in her current post since 2013.
9. The vast majority--about 90 percent--of the military women who served in Vietnam during the conflict of the 1960s and 1970s were nurses. Army nurses began arriving in 1956, and Navy nurses began arriving around 1963.
10. You can learn more about the many stories of nurses who have served in the U.S. Armed Forces through the Women in Military Service for America Memorial at Arlington National Cemetery. Dedicated in 1997, this memorial includes a searchable computerized database with photos and stories of female veterans.
---
To learn more about travel nursing visit: American Mobile's Travel Nursing Programs Page.