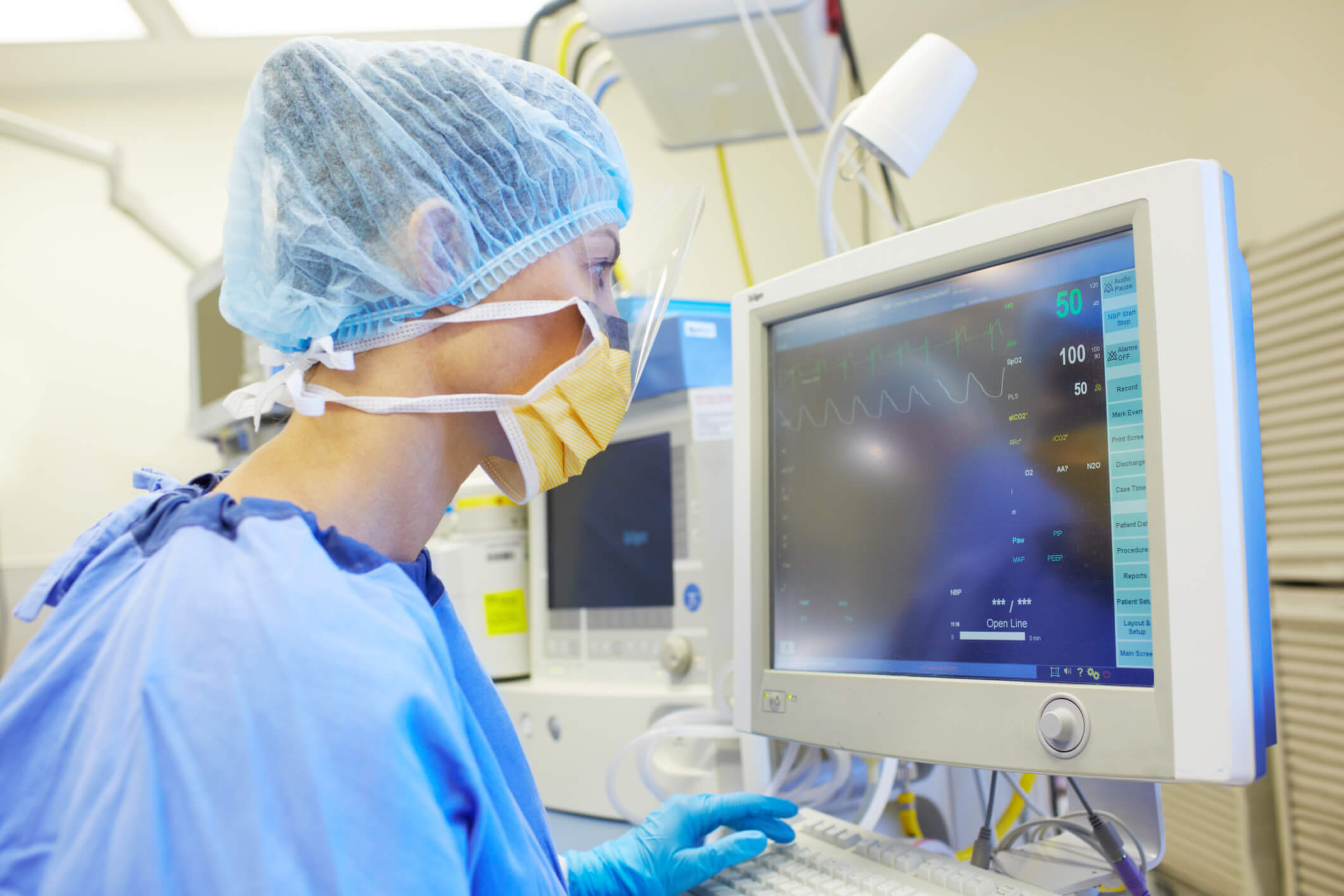 RN Has Found Her Groove as a Travel Nurse
By Melissa Wirkus Hagstrom, contributor
Dedicated, adventurous, caring and empathetic –- these are just a few of the many words that can be used to describe Mary Alexander, RN, a travel nurse with American Mobile.
Alexander has been interested in helping others as long as she can remember. As a high school student, she once visited her grandfather in a nursing home, where was able to assist another resident. She came away from the visit with a revelation that she was being called to become a nurse.
"I always thought nurses to be superheroes and I never thought I would become one," Alexander said.
Well, thanks to her hard work and determination, her dreams came true, and she has been working as a telemetry/stroke RN for the past three years. This vivacious nurse first heard about travel nursing when she was in nursing school, and instantly knew it was something that she wanted to do once she gained enough clinical experience.
For the past year and a half, she has been on the road as a travel nurse and she's already had assignments in Missouri, Oregon, Washington and California, making some solid friendships along the way. Travel nursing has not only allowed her to see the country – thanks to free housing and travel reimbursements -- but it has allowed her to earn a great income to help pay back her student loans.
"I absolutely loved Oregon and I ended up meeting a good friend of mine on night shift," she said. "I'm a hiker and I really enjoyed the outdoors and the people there are really nice and it reminded me of my hometown in South Carolina."
Alexander was actually able to live with the other travel nurse and her boyfriend, who was also on assignment with American Mobile.
Currently on assignment at Stanford Hospital in Palo Alto, California, during the coronavirus pandemic, Alexander said that her working conditions are excellent and that nurses are well-cared for by the staff, management and administration.
"They take really good care of their nurses," she said. "Patient ratios are fantastic and they give us breaks when we need them."
Alexander and her colleagues have also advocated for more COVID-19 patient testing during this time, and are working to help streamline the process.
Although Alexander feels like she is now "in a groove" with travel assignments, she admits that she was initially apprehensive to leave her family, friends, home and life behind to launch a career as a travel nurse. She has discovered that this is a very common feeling for new travelers, and has some words of wisdom for those considering this flexible work option.
"On the other side of fear is liberation," Alexander said. "I looked at fear in the face and said, 'We've gotta be friends. We can't walk in opposition to one another, we have to walk in harmony.' Nothing really holds you back once you face it. I would give that advice to new nurses, and you will be able to face obstacles in the future with a lot of bravery and a lot of courage."
Alexander has big goals for her future. She hopes to go back to school one day and also use the knowledge, experience and skills she has gained as a travel nurse to help other hospitals and patients down the road.
"That's why I entered nursing; it is for the elderly and to impact the world in some way," she said. "I am a big advocate on making a patient or their family member smile or laugh and just kind of lighten the mood because everyone is very scared and out of their element when they are in the hospital. That's my objective each day when I go in for my shift."
AMERICAN MOBILE has thousands of opportunities for travel nurses across the country, in a variety of specialties.