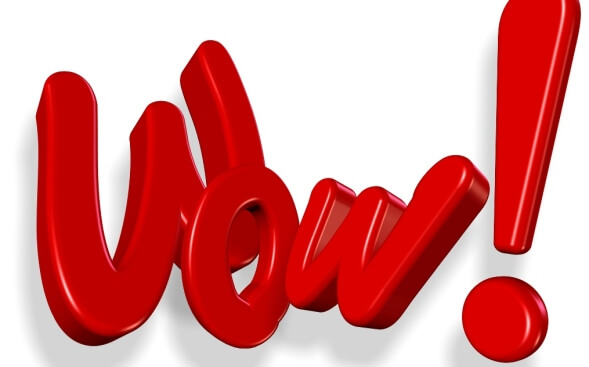 Meet American Mobile's 'You Are' Video Contest Winner, L&D Travel Nurse Kerry Phyillaier!
When we asked our travel nurses to send in videos that described what kind of "traveler" they are, we were blown away by the submissions, receiving inspirational stories of new friendships, hitting the open road and fulfilled adventures. We also realized that each unique story had a common theme--these traveling nurses were doing the thing they loved the most, which is helping patients across the country.
It was hard to pick just one winner among so many great entries, but we are happy to announce that Kerry Phyillaier, an L&D nurse with American Mobile, was chosen as the grand prize winner. She will receive her choice of a 7-day Caribbean cruise or $5,000 cash. Way to go, Kerry, you really inspired us!
Kerry's Story: Becoming a Nurse Traveler
Watch Kerry's winning submission below and read how her career as a travel nurse has helped her cross some pretty amazing things off her adventure "to do" list.
Kerry Phyillaier, born in Silver Spring, Md., is a dedicated L&D travel nurse with a passion for adventure. She is also a hiking and surfing enthusiast who has lived and worked in more than 15 different cities, traveled to four continents, and even appeared on ABC's "The Bachelor" as a contestant!
Kerry has experienced so much in such a short period of time. Her inspirational and uplifting story should encourage all college students, especially future travel nurses, to embrace fearlessness. Once you do, the possibilities are endless!
Like many college freshmen, Kerry didn't have a clue about what she wanted to do after graduation. During her sophomore year, she met a friend (a nursing student) who got her to look at nursing as a viable career path. With additional encouragement from her mother--a huge influence in Kerry's life--she transferred to the University of Maryland at Baltimore to pursue her newly found aspiration.
Finding Her Calling
Kerry thrived in her new environment. She recalls first becoming interested in labor and delivery nursing through one of her nursing professors. "I was so inspired by the passion of my L&D nursing instructor, Pat McMullen, that I knew it was my calling."
After graduating, she worked as an L&D nurse at UMMS (University of Maryland Medical System). She didn't rush into travel nursing like many of her friends and peers. Instead, she continued her education and received her master's degree and became a nurse practitioner in OB/GYN. But she eventually missed the thrill and excitement of labor and delivery nursing, and decided it was time for a change.
"I was ready for new relationships, not necessarily with people but with places…"
The First Step to Travel Adventures
Up until that time, Kerry had only lived in Maryland. She had traveled before, but had never really "lived" anywhere else and was a little hesitant to try travel nursing. But she admired her older sister, a valiant international traveler, and often envied some of the fascinating places she visited. She realized that she wanted those types of experiences, too. So, in 2002, she took the plunge and started her L&D travel nursing career in San Diego.
"I didn't know a soul when I made my first move. But it didn't matter, because when you travel, you're never really alone!" She has found that fellow travel nurses and staff can become fast friends, and your recruiter is a constant support, from city to city.
As the location of her first travel nursing job, San Diego still has a very special place in Kerry's heart. "For me, it was a place in which I embraced self-discovery and developed confidence and independence." Since that time, she has traveled to Asia, Africa and many exotic places. Throughout her adventures, Kerry has met a wide range of people, developed her skills caring for patients in the L&D unit, and most importantly, found her happiness.
So what does adventure mean to Kerry?
"Adventure is a cocktail of physical and/or emotional undertakings. It's a combination of discovering or trying new things which involves a bit of hesitation, risk or fear. Most importantly, whether it's big or small, an adventure makes you feel fully present in the moment."
The Best Part of Travel Nursing
Kerry reports that the best part of her travel nursing assignments has been making connections and building relationships. And some of her fondest memories in her career were helping deliver babies. She has been approached multiple times while out in public by people who thank her for delivering their baby or grandchild. "It's happened so many times while with my mom, that she practically thinks I'm famous."
Becoming an L&D travel nurse has been one of Kerry's most enriching experiences, and one she strongly recommends to other nurses.
"I want to inspire other people to travel, to recognize and appreciate every opportunity in life, and to make a meaningful and profound difference in other people's lives."
For RNs who are hesitant to try travel nursing jobs, she offers the following advice:
"View travel nursing as an adventure, a personal challenge and an opportunity to explore a new environment while learning new things on the job. There is no doubt it will ignite your passion for nursing!"
LEARN more about travel nursing with American Mobile, or refer a friend to receive a cash bonus!
© 2016. AMN Healthcare, Inc. All Rights Reserved.