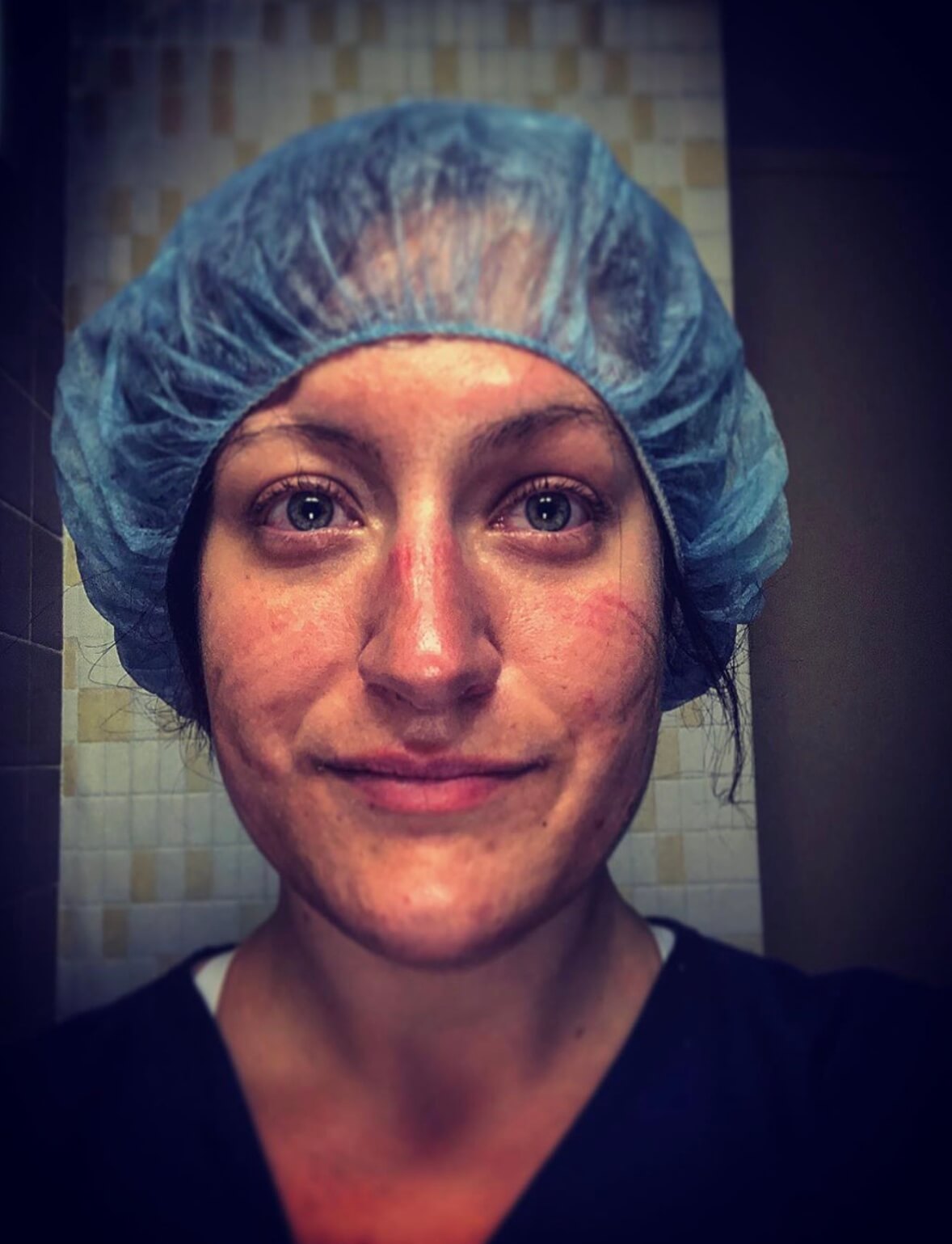 Being a Travel Nurse in the Time of COVID-19
Ashley Caretto, a Med-Surg RN, wasn't a stranger to the Big Apple when she arrived in New York City in early April for a travel nursing assignment at New York Presbyterian. But it was the first time that she'd taken a travel nurse job in New York during a pandemic.
With 10 years of nursing experience and several years working as a travel nurse, Ashley worked in the city before and even at that hospital. Ashley was aware of the risks of taking a position during the peak season of COVID-19. But she also knew that other travel nurses, from around the country, were moving to New York City to help out at a time when they could make a big difference. And she felt the urge to be there, too.
"Because I've been a nurse for so long, I do well under pressure," she said. As the need and gravity of the situation were mounting, Ashley decided to connect with her American Mobile recruiter to find out how she could help in New York.
A Travel Nurse Running Toward the COVID-19 Crisis
New York was not the next destination on Ashley's list. She had recently wrapped up a travel nursing assignment in Madison, Wisconsin and was mapping out her next destination. As someone who loves to travel and has checked 48 of the 50 United States off her list of places to visit, Ashley contemplated a new placement in Hawaii (no. 49).
While considering where to go next, New York Gov. Andrew Cuomo sent a letter out to all nurses, holding an active nursing license in the state, asking them to help out if they could during the coronavirus crisis.
"Since I had the active license, I said, 'You know what? I don't want to sit on the sidelines,'" Ashley explained. "I want to be there, helping out."
It was then that Ashley reached out to her American Mobile recruiter, Mary Abramson, who found Ashley a travel nursing job in the heart of it all. She was assigned to a progressive care unit, and before she knew it, Ashley was donning her critically-needed personal protective equipment (PPE) and caring for COVID-19 patients.
One of the first things Ashley sensed, upon arriving, was the worry in her patients. Ashley was also concerned with how her patient's anxiety levels might be making it even harder for them to recover. She was even more committed than ever to focusing on providing her patients with the best care possible.
During Ashley's assignment, she said that flexibility was critical as things could quickly change from shift-to-shift.
After she'd logged about five shifts, the hospital decided to change the unit back to one for non-COVID patients. However, what didn't change for her and her peers was the need for continuous PPE. She still has to wear goggles, a mask, and a face shield, because it's still possible that some of the patients may have COVID-19.
"You still have to be careful with everything," she explained.
And while Ashley would be okay if they switched the unit back to a COVID-19 unit, she knows this is where she can help the most right now.
"My manager said, 'You are still helping us out. I know it might not seem like it to you, but you really are.'"
Ashley's advice for other travel nurses
Ashley's current travel nurse assignment officially wraps up in mid-July, but the coronavirus crisis is unpredictable, and who knows where she may be needed next. She encourages nurses to consider travel nursing if the idea appeals to them.
"When you push yourself out of your comfort zone, that's how you grow as a person," she said.
She's glad that she took the chance to come to New York, and acknowledged that working in a hot spot, during a pandemic, may not be everyone's first choice - and that's okay – but for her, she is right where she needs to be.