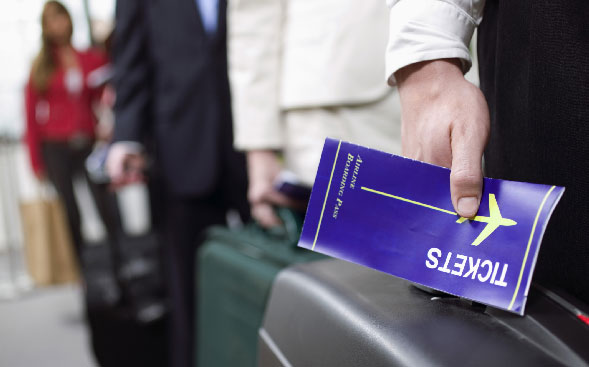 What New Grad RNs Want to Know about Travel Nursing
An American Mobile recruiter answers common questions from new graduate nurses
Becoming a travel nurse is an exciting opportunity to see the country, meet new people, learn new nursing skills and build your résumé. And as the demand for travel nurses continues to grow, more new graduate nurses are anxious to explore travel nursing as a career option.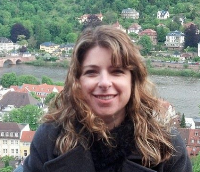 Joanna Godfrey, a senior recruiter for American Mobile Healthcare, an AMN Healthcare company, answers some of the most common questions that new grad RNs have about travel nursing.
Q: How much experience do I need before I start my travel nursing career?
A: While it does sometimes depend on the specialty, typically you need to have one year of experience. Increasingly, I have seen hospitals consider nurses with nine months of experience. If you are interested in traveling, it can help to get your application in early and a recruiter can start prepping you for your first travel nursing assignment.
Q: What are the advantages of traveling as a recent graduate nurse?
A: I think one of the great advantages is that it gives you a broader perspective than you would otherwise have about your career options. You get to experience new things and develop a better sense of your strengths and weaknesses and learn about who you are in different environments. As a travel nurse, you learn to be flexible, how to market yourself and you build your résumé. Some of the extra perks, of course, are the ability to explore new areas on your time off and meet new friends along the way.
Q: What can I do now to make myself more likely to be hired as a travel nurse?
A: It is a significant advantage to have your state license in hand for where you want to work. Nurses with a compact, multistate license are eligible to work in 24¹ different states. Thirty percent of our nursing positions are in California, so if you are open to traveling there, be sure to apply for their state license early as it can take a number of weeks to process. American Mobile has a California licensing assistance program; we have partnered with the board of nursing to set the traveler up with what they need to get their license much quicker. We have information on all nursing state licenses and licensing specialists who can assist you once you apply.
Additional things that will make a new grad RN more marketable are obtaining certifications in his or her specialty and a willingness to be flexible on location, hospital size, and shift.
Q: Why should I consider travel nursing with American Mobile?
A: American Mobile has been a leader in the nurse staffing business for 30 years, we are certified by The Joint Commission, and we have the most jobs and a lot of relationships in the industry. We also have exclusive contracts with a number of our clients, including individual hospitals and entire health systems. That means that American Mobile travelers get the first opportunity for these positions and that they aren't competing with nurses from other companies. This advantage will give you access to more jobs and keep you working.
Q: What about benefits? Can I get health insurance and a 401K as a traveler?
A: Yes, we have these benefits and more. You are immediately eligible to start saving to a 401K and once you have worked 1,000 hours in a calendar year, we will start matching your contributions. Also, your health insurance will stay with you even if you take up to a 30-day break between assignments. We have different medical plan options and if you don't need health insurance, you can receive a monthly reimbursement.
Q: How does housing work?
A: American Mobile can arrange your housing for you. Typically, you are in a 1-bedroom apartment. We cover the rent, the security deposit, and the utilities, except for the phone, cable, and internet. Our priority is to ensure that you are in a safe area and within a 30-minute commute of the hospital. If you prefer, you can take the housing subsidy and arrange your own housing.
Q: What if I get to my assignment and I hate it?
A: Such situations rarely occur, but I would want to talk with you about it and find out what can we do to make it better. If it is a clinical situation, we have clinical directors who can talk you through it. While it is a 3-month contract, the last thing we want to do is place you in a situation where you are unhappy.
Q: I just got a kitten, can I bring him with me?
A: Yes. We have a lot of pet-friendly housing options we work with across the country. A pet deposit and other fees may be required for a cat, dog, or other pet, depending on the housing complex.
Pictured above: Joanna Godfrey, senior recruiter for American Mobile, says that if she were a nurse traveler she would want an assignment in the Northwest or the Southeast--two regions she is curious to experience.
---
Get Travel Nursing Job Alerts
American Mobile makes it easy to keep up on jobs in your nursing specialty. Just sign up to receive our free e-mail or mobile job alerts.