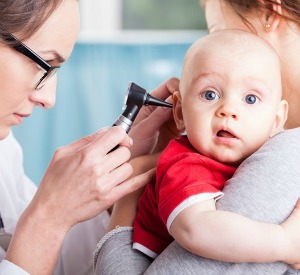 Virtual Medicine Helping Pediatric Patients
Remember when the concept of virtual medicine seemed like a fairy tale or science fiction story that your pediatric patients might be reading? 
Today, it's almost commonplace.
For example, Fortune magazine reported in late 2016 that more than half of Kaiser Permanente's patient care visits are virtual visits.  And Virginia Mason in Seattle and CHI Health in Omaha run "patientless clinics" that are staffed by primary care "virtualists."
A growing number of health care systems are implementing ways for patients to consult with a nurse or doctor without having to leave their homes. These "e-health encounters" are conducted by video or Internet on a smartphone or tablet.
Adults can request a consultation for themselves, and, in some situations, parents can consult a provider about a health concern involving their children.
The growing popularity of virtual medicine
Virtual health care visits have become a very popular option. A recent survey that Nielsen conducted for Accenture found that nearly 80 percent of health care consumers are interested in receiving virtual health services. That level of interest could spur even more organizations to find ways in which they could implement some sort of virtual option, where appropriate. 
The No. 1 reason cited by survey respondents for their interest in virtual health care? 
Convenience.  
Patients appreciate the concept of not having to drive through heavy traffic to a doctor's office, corral young children in a waiting room, or take time off work to see a health care provider. 
Now imagine the relief that a parent with a medically fragile child would feel if they didn't have to leave their home to speak to a pediatric nurse or ask for a physician's opinion. 
Monitoring pediatric patients with congenital heart disease
Children's of Alabama recently expanded their Hearts at Home program to provide virtual access to providers for parents of babies with complex congenital heart disease who have been released from the hospital.
"This just makes those parents feel better about walking away with a medically fragile child," said Laura Needham, MSHA, BSN, RN, director of nursing for cardiovascular services at Children's. 
Many babies who are born with a single ventricle undergo a major surgery within the first week of life. Then they stay for a while in the cardiovascular intensive care unit (CVICU), under the close supervision of the nurses and other health care professionals.
These vulnerable babies will need a second surgery, but it might not occur for three or four or even six months. So the hospital prepares their families for discharge.
The CVICU RNs and cardiac care unit (CCU) RNs train the families how to weigh their babies each day, how to mix formula to boost their caloric intake, and how to check their babies' pulse oximeters to monitor their oxygen saturation levels. 
Before leaving, however, the hospital issues them a tablet that's equipped with a platform from Vivify Health. Pediatric nurse practitioner Sarah Blair, CRNP, PNP-AC, who coordinates the Hearts at Home program, then teaches the families how the program works prior to discharge.
Once home, parents will use the tablets to log information about their babies, including their weight and their oxygen saturation levels, into a database every day. The hospital staff can log in and access the data. The parents can also contact the hospital for a virtual visit if they're worried about their baby's color or behavior or other issues.
"We can now Facetime them with this tablet," said Needham. "It's absolutely awesome."
This virtual access is a huge help to families who may live several hours away from Children's, which is located in Birmingham. Needham noted that it's also helpful during flu season. The parents can confer with pediatric nurses and CVICU staff who have access to the patient's data, and make the best decision about whether they need to seek emergency care or make a trip to Children's.
"We don't want these children in the ER, if we can help it," Needham said. "We don't want them to be exposed to other sick children, or adults."
The hospital just started issuing the Vivify-equipped laptops to this particular subset of patients in June 2016, thanks to a grant from Mercedes-Benz. Needham said she can envision a similar set-up working well for other pediatric patients in the future, if the funding would be available.
Nurses on board with virtual care models
There's a growing body of evidence that nurses and other health care providers like the availability of virtual care and telehealth options. 
For example, a 2016 report published in the American Journal of Critical Care found that 75 percent of the nurses who were surveyed "agreed or strongly agreed" that ICU telehealth options were a good option to help nurses at the bedside improve patient care.  
The Accenture survey noted that shifting certain kinds of care, such as chronic disease management, to an electronic visit model could also save significant amounts of time for physicians, nurse practitioners and physician assistants.