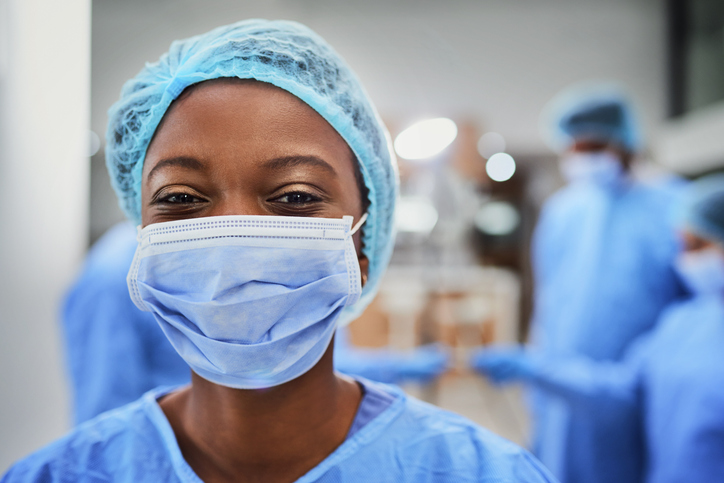 Top Retention Strategies for Keeping the Best Nurses in the Profession
Offers of free televisions, concierge services and other incentives established to help persuade nurses to continue working during the boom times of the last decade have, for the most part, fallen out of favor. Instead, many of today's health systems are returning to more meaningful enticements, such as career ladders, tuition reimbursement and a voice in their clinical practice.
"Retaining nurses is important for providing stable patient care environments and building strong teams," said June Marshall, DNP, RN, NEA-BC, director of advancing professional nursing practice at Texas Health Presbyterian Hospital Dallas. "The nurse leaders who studied the characteristics of hospital environments that created the foundation for the Magnet Recognition Program found that retaining nurses in hospital environments improved nurse satisfaction, patient satisfaction and specific clinical outcomes."
Andy Romine, chief nursing officer at Trinity Medical Center in Birmingham, Ala., added, "There is no substitute for experience. Nurses who have a great deal of experience bring a lot to the team in terms of patient care improvement. There's not a whole lot they haven't seen. There's not a whole lot they haven't done, and they bring that experience to bear when it comes to improving the outcomes of our patients."
Trinity nurses have delayed retirement and are working later into their careers due to the recession, Romine said. The hospital no longer offers free televisions for picking up extra shifts, but it has retained flexible scheduling; a career ladder, on which experienced nurses can participate on quality improvement projects; a nursing leadership team; and tuition reimbursement.
"We encourage our nursing staff and other disciplines to continue to go to school and help them as much as we can," Romine said.
Nurses at Memorial Healthcare System in Hollywood, Fla., also value education and being able to serve on unit-based committees to solve problems, said Sue Bradford, RN, MSA, NE-BC, FACHE, chief nursing officer at Memorial Hospital West, which enjoys a low 4 percent turnover rate. The Magnet hospital offers tuition reimbursement and RN-to-BSN and BSN-to-MSN programs on site. It also offers scholarships in exchange for a two-year employment commitment. These programs have led to improved retention, said Ray Kendrick, chief human resources officer at Memorial.
Texas Health has teamed with a number of local universities to provide formal nursing education degree programs. The health system supports professional advancement and lifelong learning with scholarship funds and tuition reimbursement for degree programs and continuing education.
After one year of service, the University of Rochester Medical Center in Rochester, N.Y., offers free tuition at the university, without owing any time back. That, along with time off, are the most popular benefits to nurses, said Nancy Resseguie, RN, BSN, coordinator of nursing recruitment at the University of Rochester Medical Center, which offers  4-, 8-, 10- and 12- hour schedules and self-scheduling. Nurses receive five weeks of vacation, one week of sick time and seven holidays.
"One of the things that is innate in nursing is the scheduling and flexibility," Resseguie said. "We do a lot to promote self-care. We take care of very sick patients, and we know that can cause burnout for nurses. We work with the employee assistance program, with the chaplain's office and the psych nurse liaison to bring in help for our nurses."
The teams will debrief staff after difficult cases, such as when many patients die at once, trauma cases, or in other situations associated with nurses' stress.
"We know the stress it causes leads to burnout," Resseguie said.
Recognizing that stress often accompanies professional caregiving, Texas Health Dallas offers stress support through programs such as Critical Incident Stress Management services, therapeutic support groups led by chaplains in a number of specialty areas and an employee assistance program. Leadership encourages nurses to balance life and work and to say no to extra shifts when tired.
"Preventing burnout is an important element of creating healthy work environments that attract and retain nurses," Marshall said. "Several methods for creating such work environments in health care include creating participative leadership environments where nurses have a voice in designing space, making necessary changes to workflow and care delivery processes, and involvement in decision-making related to flexible scheduling and other unit practices."
When Memorial leaders pick up on symptoms of burnout, they talk with nurses and help them on a different path. It holds to a reasonable nurse-patient ratio and promotes communication and participation on nursing committees and research. The health system also offers therapeutic massages. It had provided a concierge service for employees but has discontinued that practice.
"The economic times have changed, especially in health care," said Ray. "We decided the benefit was great, and people appreciated it. But we had to put our resources to a different use."
Vanderbilt University Medical Center in Nashville, Tenn., still offers a variety of concierge services with its Vanderbilt Valet program. Susie Lyons, manager of employee programs for Vanderbilt, finds it a popular service that employees appreciate and that the hospital can offer at a reasonable cost.
While hospitals work to retain nurses, some professionals reach a point where they want to transition to other clinical settings that offer a different pace.
"In home care, you build more of a relationship with patients," said Michele Miron, recruiting director for Bayada Nurses in Mount Laurel, N.J. She explained that such relationships help nurses avoid burnout.
Bayada recognizes nurses' accomplishments with its "Hero on the Home Front" campaign and offers nurses scholarships and a career path with leadership opportunities.
The University of Rochester Medical Center celebrates nurses' accomplishments through its Strong Stars program. Patients and visitors fill out a card describing how someone has helped them, and the hospital posts it on its intranet site. The health system also ties years of service with perks, such as free parking.
"Little things make a difference to people, because they know somebody is out there and somebody cares," Resseguie said. "That goes for all of us. We want to work in an environment where we know people care."
Originally published on NurseZone.com.
© 2016. AMN Healthcare, Inc. All Rights Reserved.