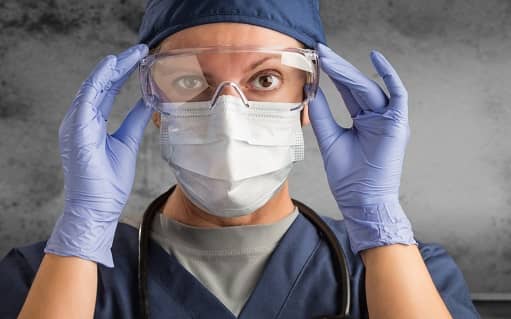 PPE: Optimizing Supply with Ideas Ranging from Conservation to DIY
American Mobile Healthcare, an AMN Healthcare company, provides this round up of PPE recommendations and preservation ideas from the Centers for Disease Control and Prevention, The Occupational Safety and Healthcare Administration, as well as AMN Healthcare and other organizations.
Recognizing the shortage of Personal Protective Equipment (PPE): The Centers for Disease Control and Prevention has issued strategies for optimizing the supply of N95 respirators and face masks. In some instances, the agency agreed to use face masks instead of N95s, which offer a higher level of protection.
The Occupational Safety and Health Administration has suspended its annual fitting of the N95 testing requirement. This will preserve supply of N95 respirator masks.
Encouraging donations, and cancellations of elective procedures. The federal government has asked construction companies to donate N95 masks and called for elective procedures to be cancelled to conserve supplies. Apple, Facebook and Salesforce also have donated masks.
Some dental offices and non-essential medical offices are also donating their excess supplies of masks and other PPE to hospitals and hospice facilities.
Reusing some supplies. The Food and Drug Administration has recommended clinicians wear the same gloves with patients who have the same diagnosis.
Nebraska Medicine in Omaha is using ultraviolet light to decontaminate masks, so they can be reused. Other health care facilities are encouraging the reuse of masks.
The American College of Emergency Physicians reports some physicians are spraying masks with bleach at the end of the day, allowing them to dry, and then reusing the masks.
Finding creative solutions. A neurosurgeon at the Billings Clinic in Montana is using 3D printers to develop reusable masks.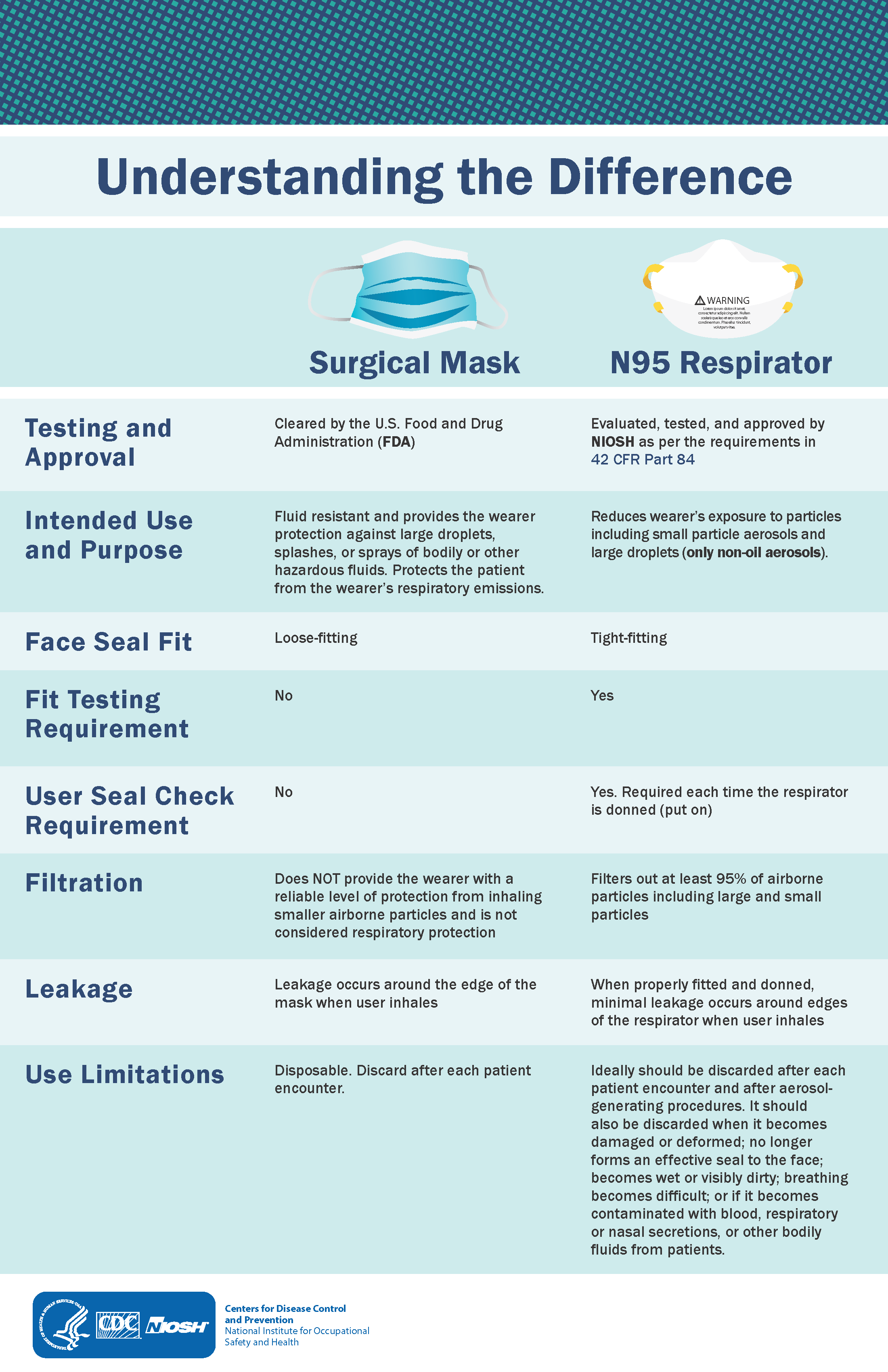 Health Care Safety: Best Practices in Time of Pandemic
Considering best practices to slow the spread of the virus and promote safe staffing, AMN Healthcare supports PPE preservation and acquisition strategies that include:
• Cross-institutional partnerships to cohort patients and supplies within a geographic territory
• Isolating COVID-19 patients in one area within a hospital
• Applying for supplies from the national stockpile
• Partnerships with suppliers in and outside of health care to produce PPE
• Setting up triage tents outside the hospital to screen patients and limit exposure to the broader healthcare team
• Limiting visitors to the hospital and using video technology to support communication
• Implementing social distancing and promoting stay home-stay safe orders
• Screening health care professionals and rescreening as needed
• Sending sick health care professionals home and expediting testing for those on quarantine
• Promoting follow up with local health care provider through telehealth services
Stepping up production of PPE
Honeywell and 3M, existing manufacturers of N95 masks, have stepped up production of personal protection equipment in recent weeks and the clothing manufacturer Hanes Brands has said it would start making N95 masks, as well.
According to recent news reports, Ford Motor Company is collaborating with 3M in making air-purifying respirators, face shields and 3-D printing N95 respirator masks. Ford is using F-150 parts to design the respirators and reportedly has multiple teams working on products.
Also, GM, Ventec Life Systems and an organization, StopTheSpread.org have coordinated a private sector response to the need at hospitals by supplying FDA-cleared ventilators expected to ship as soon as April.
Meanwhile, governors have complained about the bidding war to obtain those critical supplies for their states. New York Gov. Andrew Cuomo urged the federal government to purchase the supplies for states, as states bid against each other, pushing up the costs of masks and other equipment. Masks that cost 85 cents each before the pandemic are now on the market for $7 each, he said.
April 7, during an interview with MSNBC, Calif. Gov. Gavin Newsom told the news organization that California would be purchasing 200 million masks per month through a deal he brokered with a number of sources.
FOR MORE INFORMATION:
Get answers to frequently asked questions. Or call the AMN Crisis Hotline at (800) 887-1456.