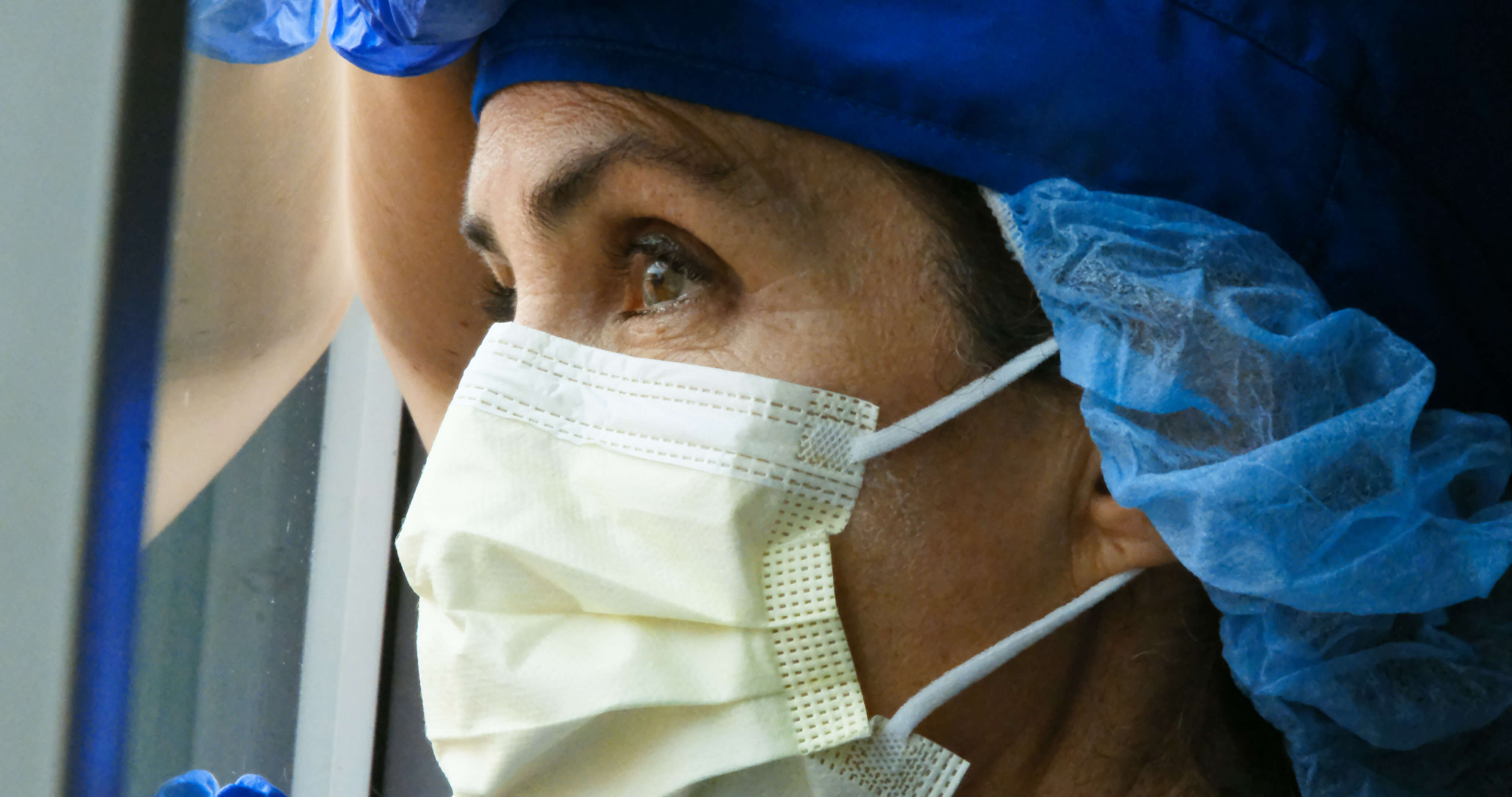 Despite Federal COVID-19 Stimulus, Some Nurses Could Still Face Layoffs
By Jennifer Larson, contributor
The coronavirus pandemic of 2020 has sent a shockwave through the healthcare industry, resulting in revenue losses and staffing shakeups—and even some layoffs.
At a time when some hospitals couldn't find enough nurses to care for their COVID-19 patients, others weren't experiencing much of a surge in coronavirus patients. Yet many facilities had cancelled elective procedures, and the resulting losses forced some to furlough or even lay off some of their nurses and other staff.
"It's very unusual to hear that, but it did happen," says Lisa Eichelberger, PhD, RN, dean of the College of Health at Clayton State University in Georgia. 
The pandemic effect
As the pandemic surged in the spring, many hospitals saw their revenues drop precipitously. The drop was attributed in large part to elective procedures that were put on hold indefinitely while hospitals braced for the impact of COVID-19.  Unfortunately, those more lucrative procedures are what keep the budget in the black, and some hospitals were already operating at a deficit, or close to it. The pandemic just exacerbated the problem.
Some hospitals and health systems did receive bailouts in the form of relief aid from Congress. 
The Coronavirus Aid, Relief, and Economic Security (CARES) Act funneled money to healthcare organizations and providers to make up for some of the lost revenues due to the pandemic. In total, Congress designated $175 billion to help hospitals and healthcare providers recover, especially the ones that had cared for many COVID-19 patients. (A handful of hospitals later returned their CARES payments.)
Some shuffled staff around in an attempt to avoid letting anyone go. Some reassigned nurses and other staff that were able to work in other capacities or areas. But others did furlough or lay off staff, including nurses. 
"It's going to take hospitals awhile to recover financially from this," notes Eichelberger, who sits on a local hospital board and is familiar with the challenges that hospitals have recently faced--and may continue to face. 
While there is still some uncertainty about the immediate future, many leaders believe that the situation will eventually improve again.
"We're just going to have to wait and see," says Eichelberger.
Some places already seem to be experiencing rebounds, which is promising. According to Jana Bitton, executive director of the Oregon Center for Nursing, Oregon is already seeing hospital systems in metropolitan areas rebound. 
"Acute care settings are now full, not just with COVID patients but also those who delayed elective procedures for the first quarter of the year," Bitton says. "Basically, hospitals are trying to accomplish 12 months of work within a 9-month timespan." 
Many of the state's healthcare facilities are prioritizing reinstatement of existing staff if they were furloughed earlier this year, she adds. 
What nurses can do
Depending on where you live and the kind of nursing job and skills you have, your current position may be secure. Or it might not be. Your future success may hinge on your ability to be flexible and your willingness to learn something new. 
"If a nurse is working at a facility where layoffs are eminent, don't panic," says Bitton. "Oregon needs nurses outside of the hospital in rural areas. Be flexible with your expectations and you should be able to find a position that works for you." 
You can also improve your chances of retaining your job by being proactive, says Anne Dabrow Woods, DNP, RN, CRNP, ANP-BC, AGACNP-BC, chief nurse of health learning, research and practice for Wolters Kluwer. If you have the chance to learn some new skills that might help you work in another area of the hospital, for example, jump on it. Diversify your skills and make yourself more marketable and indispensable. 
"It's about stepping up and taking control and really embracing the concept of lifelong learning and being willing to be cross-trained and rapidly on-boarded if you're needed in an emergency," she says. 
Related:
AMERICAN MOBILE can help travel nurses find job security with flexibility and a side of adventure.