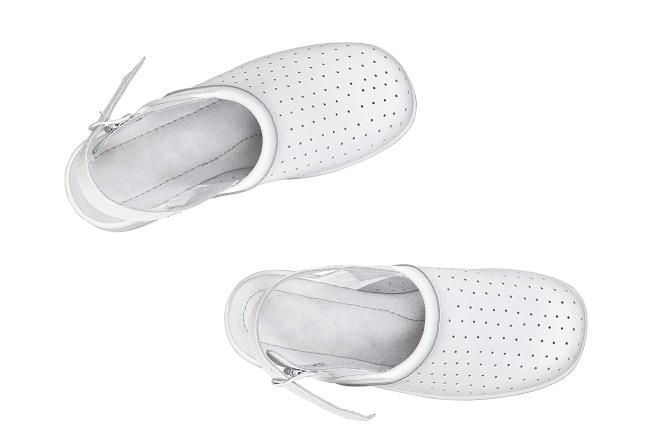 10 Best Shoes for Nurses
Ask any nurse who has spent a 12-hour shift on their feet, and they all will agree: the best shoes for nurses must provide support. Not just any shoe will do.
Many people immediately think of clunky, unattractive shoes when the word supportive is mentioned, but the best shoe for a nurse doesn't have to be just a product of function.
While some facilities still have restrictions or specific colors their employees must wear, others allow uniforms to be an extension of the wearer's personality. Shoes are no exception. They must meet certain safety standards, but the best shoe for nurses can also be as colorful as the scrubs.
STEP IN to Spring with a new travel nursing assignment!
Best Shoes for Nurses
KURU
While its name brings to mind a neurodegenerative disorder, KURU shoes are one of the best shoes for a nurse. With specific technology for providing superior support, these shoes will get you through that long shift in comfort.
Supporting the fight against plantar fasciitis and anti-slip feature, these shoes are developed in the USA and can be found in a range of colors. KURU shoes look as if you just came in from the gym.
Dansko Women's Professional Clog
Perhaps one of the most widely recognized shoes worn by nurses, the Dansko Women's Professional Clog is a popular choice as one of the best shoes for nurses. Boasting a wide heel, shock absorption, and easy to clean material, these shoes are worth the investment.
Long gone are the days of boring white shoes; Dansko clogs can be found in an amazing range of colors and patterns. Quality shoes are one of the most important ways you can take care of yourself as a nurse.
Crocs Mercy Work
Come summer time, you can usually find many people in Crocs. As one of the best shoes for nurses, the Crocs Mercy Work shoes are easy to clean and provide a comfortable support for long nursing shifts. Another added benefit is that these shoes are odor-resistant.
Alegria Paloma
Carrying on the classic Mary Jane design, the Alegria Paloma shoes are a top choice for the best shoes for nurses. Boasting slip-resistant soles, replaceable insoles, and stain-resistant uppers, these shoes provide style without sacrificing on support.
Renova Professional Slip-On
While these shoes do not come in the colorful options of others on this list, the Renova Professional Slip-Ons are one of the best shoes for a nurse. With a heel-to-toe rocker and anatomically shaped oblique toe box, these shoes provide superior quality and have a classic design.
Nurse Mates
Offering a wide variety of styles, colors, and materials, Nurse Mates are one of the best shoes for nurses. There are many benefits of wearing a pair of Nurse Mates shoes--they're lightweight, supportive, and some even come with a slip-resistant sole.
KSWISS
Known for their classic style, KSwiss may not be your first thought when you think of the best shoes for a nurse. But with a long-proven record of providing superior support and durability, these shoes make a perfect choice for nurses. With many shoes being offered in a leather upper, easy clean up is not an issue.
Fila Capture
Another running shoe that makes the list for best shoes for nurses. With a very thick sole and leather/synthetic material, Fila Capture shoes offer a cushion experience for the feet. Providing a supportive fit around the ankle, this shoe provides great stability.
Klogs Naples
Worth a mention on the list for best shoes for a nurse, Klogs Naples boasts an array of colors and patterns to pick from. But these shoes are not just about looks; these shoes offer a padded collar to avoid rubbing and stabilization in the side gore.
Skechers Relaxed Fit
While not the most eye-catching, Skechers offers one of the best shoes for nurses. Boasting certifications in electrical hazard and slip-resistance, solid leather upper for easy clean-up, and memory foam for a cushioned support, the Skecher's Work: Relaxed Fit -Sure Track are still an attractive and understated pair of shoes packing a punch.
Finding the proper footwear is an important step for your overall well-being. And when you never know where your job may take you, you must own a pair of shoes that are up to the challenge.