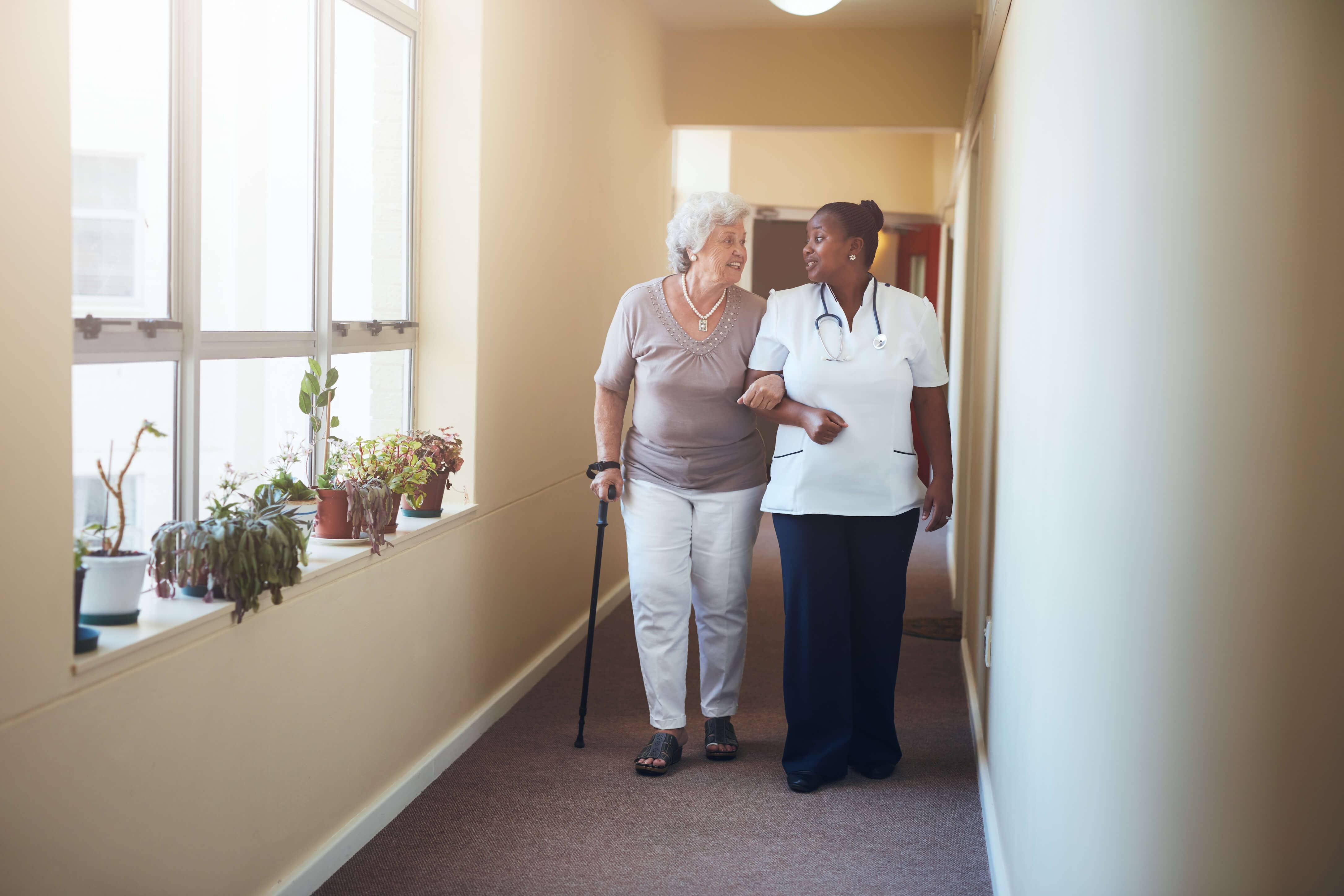 Avoid Workplace Hazards and Nurse Safety Issues
Medical environments are full of potential workplace hazards that can cause significant nurse safety issues. From equipment that can be dangerous if used incorrectly and potent medications to treatments and unexpected patient reactions, nurse safety is constantly at risk. Incorporate these tips and tricks into your daily nursing routine so you can guard your own safety and provide a safer environment and experience for your patients.
When you're ready to find a new work environment and stretch your nursing skills, visit American Mobile for access to travel nursing jobs throughout the United States.
4 Tips to increase nurse safety and avoid workplace hazards
Physical therapist Aaron Hackett, DPT, CCI STMT-1 says that in his job, he has noticed he has personally "felt the pain of work-related injuries when trying to help patients move or get up when they can't."
Nurses, similarly to other health care professionals like physical therapists, tend to put their own health behind the needs of their patients. Hackett reminds that "nurses are at a huge risk of back, shoulder and neck injuries." He offers these tips to help avoid patient-related workplace hazards and minimize nurse safety issues.
1. Let the patient fall
Hackett says, "If you can tell they're really going down, the best thing is to let them fall and not try to catch them or pull them up quickly." By trying to catch a patient before or during a fall, you could be causing yourself far more physical harm than the patient would experience from their own fall.
That doesn't mean you have to let a patient become injured, however. If it appears they might fall, "there are ways to help lower them down," Hackett reminds. More importantly, be proactive in your nursing and try to eliminate scenarios that could result in a patient fall. Some situations make this more difficult —such as a patient who has had a knee or hip replacement —but you can have multiple staff on hand to assist patients in standing and beginning to ambulate. Use walkers for the patient to lean on, or follow with a wheelchair they can fall backward into if necessary. That way, you don't have to become the only means of breaking a patient's fall.
According to Hackett, "it could make things much worse if you try to catch them and end up falling with them."
2. Remember your patient transfer training
Patients are also at risk of being dropped or injured while being transferred. Hackett counsels that "all nurses are trained during school on how to transfer patients from the bed to a wheelchair" and in other movement scenarios, but "as the years go on and things get rushed in the hospital, medical professionals tend to forget some of the basics and just get things done as quickly as they can." And that creates a workplace hazard.
When it's time to transfer a patient between positions, remember the importance of "getting the patient involved with the transfer as much as the patient can." Don't take their total weight upon yourself and risk a back injury and a patient fall. Hackett says to "get the patient in the correct position and cue them to use their legs (or arms) as much as they can." Even a little bit of patient help can mean a safer transfer and lowered risk of nurse injury.
3. Look to the sky
Think about the elderly patients that you treat –many of them hunch their shoulders or have humps in their back. As a nurse, you're at risk for developing the same issues.
"Nurses spend a lot of their time bent forward giving meds," Hackett says, or "placing IVs, taking blood, helping patients, taking vitals and checking charts." In doing so, you're enforcing poor posture habits and placing yourself at risk for long-term pain and injury.
Hackett's advice to nurses is "to place [their] hands on their hips and bend back like they were going to look up in the sky every couple of hours." He further explains that "this gives the structures of the back and spine a chance to relax several times during a shift. And those moments of relaxation can mean the difference between a permanently hunched back and pain-free straight posture in the future.
4. Take care of yourself
Many workplace hazards come down to a simple principle: nurses must manage stress and take care of themselves. Make wise decisions, keep a watchful eye on your surroundings and patients and don't be afraid to say no to situations with inherent personal risk.
"Many nursing jobs involve long hours and high stress," Hackett declares. "This can lead to poor health choices that greatly increase the risk of getting hurt."
Once you've moved through difficult scenarios, "stress relief is very important," according to Hackett. "No one likes a grumpy nurse," he teases, so it's important to guard your own psyche and ensure that you remain calm, relaxed, diligent and watchful against potential hazards and safety issues. "Stay active outside of work," he further stresses, "and in general stay healthy."
As a nurse, you won't have control over many different potential workplace hazards and nurse safety issues, but for those you can control, you can help turn the tide and ensure more successful outcomes for your patient and yourself.