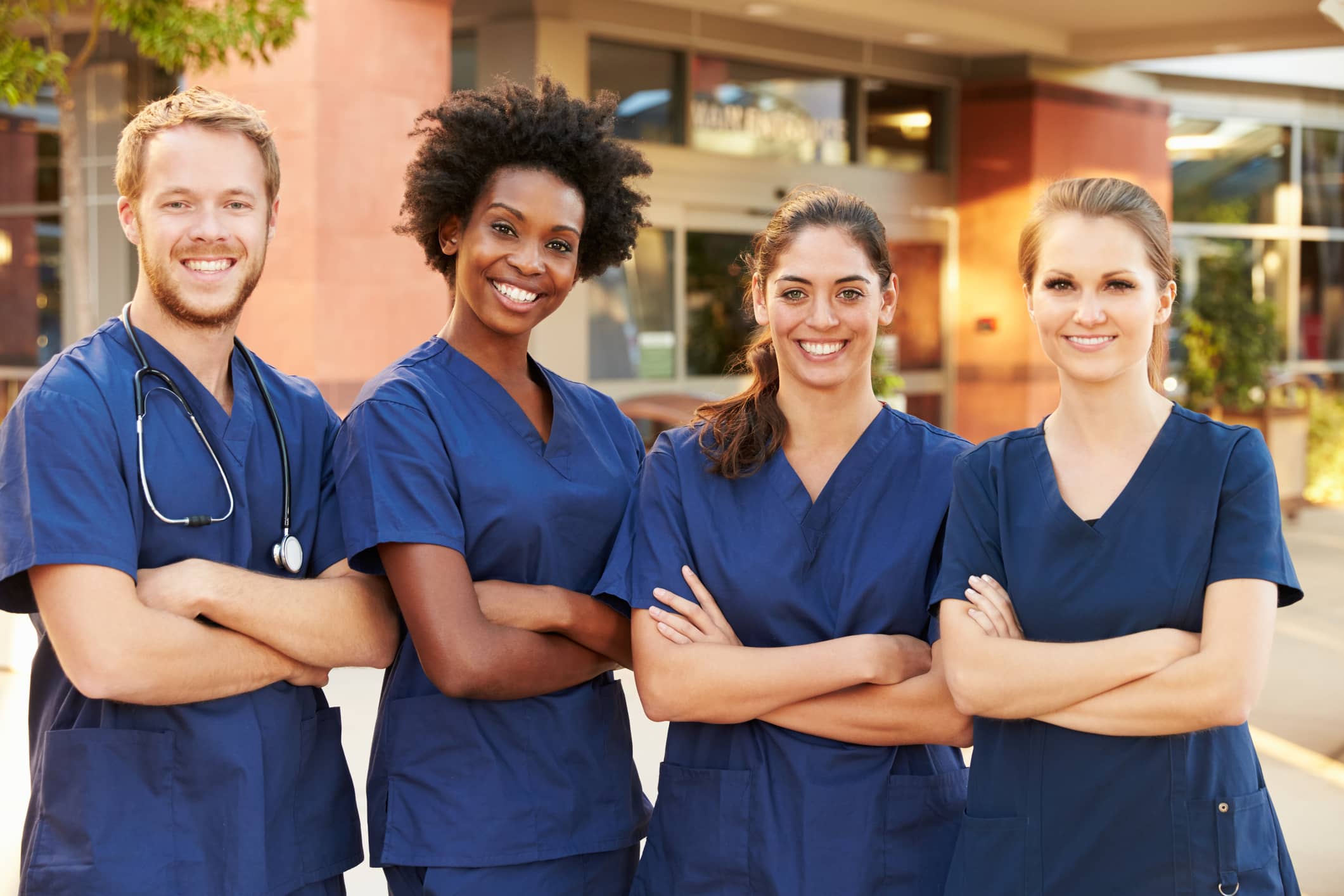 ER Travel Nurses: A Field Full of Opportunities
By Debra Wood, RN, AMH Contributor
The fast-paced emergency department allows nurses to practice at the top of their skill set every day, never knowing the severity of injury a patient might have as they arrive through the door. 
"Emergency nursing is exciting, because we are taking care of patients at their worst," said Shannen Kane, BSN, RN, the 2019 Emerging Professional Liaison to the Emergency Nurses Association National Board of Directors and a nurse at UNC Hospitals Emergency Department in Chapel Hill, North Carolina. "To be there and make it a little better is incredibly rewarding."
Demand for emergency nurses remains high, but nurses' interest in the positions are also high, Kane said. 
Emergency department patient volume keeps increasing, with
one study
indicating nearly half of all medical care in the United States is delivered in Emergency Departments. Emergency nurses are not only caring for critically ill patients, but also those with less urgent conditions, including people with mental health issues. Some facilities operate fast-tracks for lower-acuity patients. 
Skills Needed by Nurses in the Emergency Room 
Nurses working in the emergency department must be prepared for anything. Emergency room nurses need to care for patients with a wide variety of conditions, mild or severe. 
"I was able to not only learn about every chronic or acute illness or emergency that could walk through that door, every patient population, and make a difference for my patient," Kane said. 
Kane believes anyone can become an emergency nurse, whether a new graduate or an experienced nurse transferring from another setting. She became an emergency nurse soon after graduating from the University of North Carolina at Chapel Hill, after working as a nursing assistant at her current emergency department. She had worked in the nursing assistant float pool, but the pace and energy of emergency nursing attracted her and also prepared her for her career. 
"It takes a lot of different strengths to make an emergency room successful," said Kane, adding that nurses with a variety of personality traits do well in the action-packed setting. Some nurses remain laid back and figure things out as patients arrive, while others tend to stay on high alert, stocking their rooms to be as prepared as possible. 
"We all work well together, and we need the variety of personalities to function," Kane said. 
Good communication skills, being direct and using closed-loop communications, are a must for emergency nurses. Kane recommends that knowing your surroundings whilst being available to fellow team members will benefit the emergency department. 
"There is a lot going on and it's important to pick what to focus on," Kane adds. "The ER would not be sustainable without teamwork or cohesive environment."
Becoming an Emergency Room Nurse
The Emergency Nurses Association (ENA) offers training modules to help nurses learn more about becoming a nurse in the emergency room nurse. The organization also offers specific modules about pediatric care and trauma nursing. 
Kane recommends a nurse get his or her foot in the door at a facility with an emergency department to meet managers, and to shadow an emergency room nurse to learn what it really is like.. Nurses also could join ENA to meet emergency nurses and network. 
Emergency travel nurses should have emergency department experience and be ready to start on the unit with minimal orientation. They should hold both basic and advanced cardiac life support and pediatric advanced life support certifications and be familiar with various technologies used in the Emergency department. Some facilities want the nurse to have stroke certification and be able to insert PICC lines. 
Travel nurses can earn up to
$26,500 per 13-week
assignment, depending on a variety of factors, including season, location and need. Travel emergency nurses also receive housing or a housing allowance, and a stipend for meals and incidentals. 
Kane encourages emergency nurses to make time to take care of themselves and develop friendships outside of work where they can vent. 
"Working in the emergency room you are constantly on high alert and dealing with other people's traumas," Kane said. 
Additionally, ENA offers
ENA Connect
, an online place where emergency nurses can talk with one another. Attending chapter meetings also allows nurses to connect with other nurses in the field. 
"We can truly make a difference in the emergency room by talking patients through trauma and any crisis they are going through," Kane said. "That's what attracted me to emergency nursing."