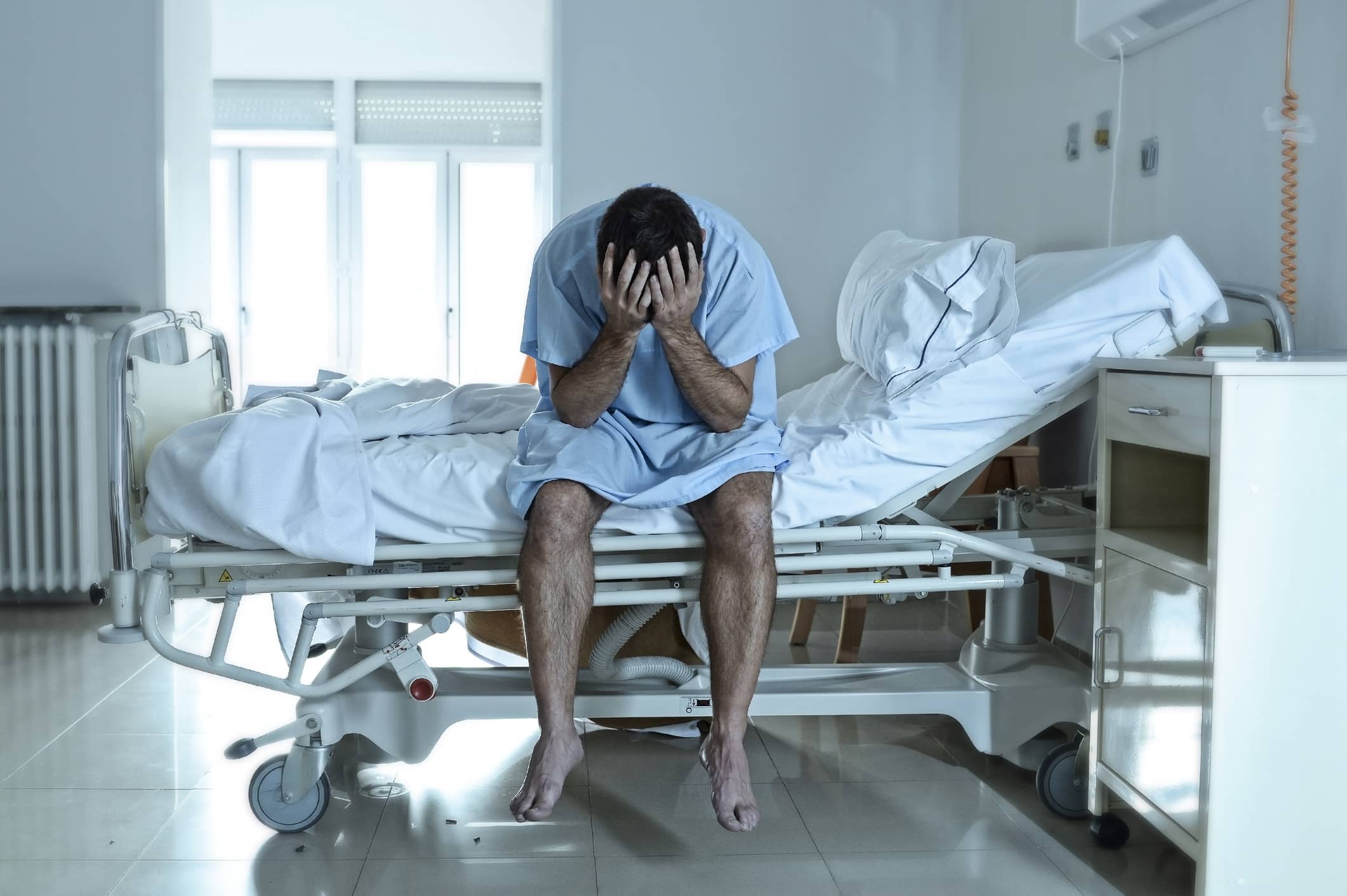 6 Signs of Depression to Watch for in Your Patients
One of the most rewarding aspects of nursing is helping people improve the quality of their lives. As a travel nurse, you can help your patients by screening for signs of depression and making referrals to psychiatrists, psychologists, social workers and other qualified professionals. Read on to learn about six signs of depression in patients.
1. Not wanting to go home
If you work with an inpatient population, one possible sign of depression is not wanting to go home. Dr. Jared Heathman, a psychiatrist with certifications in general psychiatry, child and adolescent psychiatry, and addiction medicine, says, "Patients can receive plenty of attention and social interaction from nurses and staff. They feel cared for and even loved sometimes. If a patient seems disappointed each time discharge is mentioned, it may be time for a more thorough depression evaluation."
2. Decreased energy levels
One of the most common signs of depression in patients is decreased energy levels. In a study published in Clinical Innovations in Neuroscience, Targum and Fava report that fatigue can occur even when a patient is taking medication for
major depressive disorder.
Fatigue produces many symptoms, one of which is low energy. If your patient's energy level suddenly declines without any other explanation, a depression evaluation should be the next step.
3. Lack of interest
Unlike hospitalists, who may only see their patients once per day while making hospital rounds, nurses see the same patients several times per shift. Therefore, nurses are uniquely qualified to screen for the signs of depression in patients. Stephanie Sargent, VP of Product Development and Quality at
SE Healthcare
, notes that "taking little pleasure in activities that once brought enjoyment" is a common sign of depression. According to Sargent, it is also "imperative to have adequate systems in place to ensure effective treatment and appropriate follow-up." If one of your patients exhibits a sudden lack of interest in normal activities, request an in-house psychiatry consult or refer the patient to an outpatient provider.
4. Sudden changes in eating habits
Kristin George of
Achieve TMS
, a provider of deep transcranial magnetic stimulation, explains that a sudden change in eating habits is a common sign of depression in patients. She says of over-eating, "Food can bring about temporary relief and comfort during the emotional ups and downs of depression, leading to weight gain." A loss of appetite is also concerning, as a "lack of proper nutrition can cause depression to worsen, leading to a downward spiral in terms of mood," states George. When you check on your patients, take a look at their food trays to see if they are eating more or less than usual.
If you're looking for high-paying travel nursing jobs, visit the
American Mobile job board
to search for openings by location or nursing specialty.
5. Changes in sleep habits
Sleep issues can also be indicative of depression, notes Ms. George, as "depression can cause people to oversleep, but it can also cause atypical morning waking and insomnia." If you work night shift, make a habit of observing each patient's sleep habits. Tossing and turning all night after several nights of sound sleep may indicate that a patient is struggling with depression. If you work day shift, make a note of any patients who spend the entire day sleeping. Absent a physical reason for their sleep habits, these patients should be evaluated for depression.
6. Suicidal ideation
Sargent states that "in the worst cases, thoughts of harming themselves or suicide" are among the depression signs displayed by patients. Patients are
more likely to display suicidal ideation
when they have traumatic brain injuries, a history of sexual or physical abuse or a history of chronic medical issues, according to the National Alliance on Mental Health. When you start your next
travel nursing assignment
, take a little time to familiarize yourself with the resources available to help patients who have expressed that they have thought about harming themselves. Ask the charge nurse if the facility has a standardized procedure for referring these patients to social workers, psychiatrists or other mental-health professionals.
As a travel nurse, you may specialize in critical care or labor and delivery, but you must also pay close attention to the mental-health needs of your patients. Before you begin your next assignment, brush up on the signs and symptoms of depression. Your vigilance can help patients live happier, healthier lives.