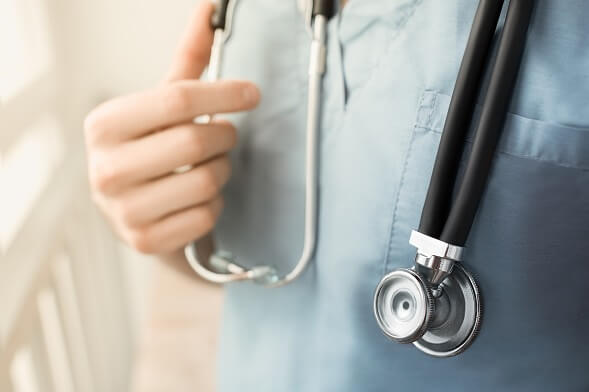 Career Paths for the New Grad Nurse
If you're a new grad nurse, you may be exploring a variety of nursing career paths, and you may still be undecided come graduation day. Karen Kearsley, RN, the founder and editor of Student Nurse Journey, understands the indecision many nurses face after graduation and offers advice if you're struggling to find the perfect nursing career path.
"Students, especially indecisive ones, should look to start their career at a large medical center with a solid Nurse Residency program. Find out what the unit options are to choose from and which units have the most openings, and apply for those floors if there is much competition," says Kearsley.
Kearsley isn't the only nurse to advocate for participation in residency programs. According to a 2018 study published in the Journal of Nursing Regulation, hospitals with nurse residency programs saw an up to 10% decrease in voluntary turnover rates.
Kearsley further supports participation in a residency program because it, "...will provide them [new grads] with added support as they start their career, and being at a large medical center means many options for trying new areas of nursing once they have a year behind them."
Nursing Career Paths for New Grad Nurses
Whether you choose to participate in a residency program or explore nursing career paths on your own, here are five specialties to consider right out of school.
Home health
A drastic change from working on a hospital's medical unit, home health nursing allows new grad nurses to experience and work with a variety of patients in the home. This is a great option for nurses who want to set their own schedule and enjoy working with patients long-term, as many clients have chronic illnesses for which they need care.
Cardiac nursing
Being a nurse contributor within a cardiac care team is both challenging and fast-paced. A cardiac care nurse benefits from working with a variety of patients at varying levels of illness, and you may work in settings ranging from an outpatient office to critical cardiac care units.
Pediatric nursing
Among the most rewarding and challenging nursing career paths, pediatric nursing isn't for everyone. However, if you have the heart to work with children and adolescents, pediatric nursing is a dynamic and interesting path to undertake. Look for pediatric nursing opportunities in doctor's offices, hospitals and ambulatory surgical units.
Women's health
Found in community health centers, specialist offices, and hospitals nursing jobs in women's health expose the new grad to diverse clinical experiences and knowledge. Women's health nurses may later choose to specialize in midwifery, public health or work in ob-gyn offices.
Regardless of your decision, know that ongoing support, whether through a residency or professional mentor, is key to helping you find the best nursing career path.