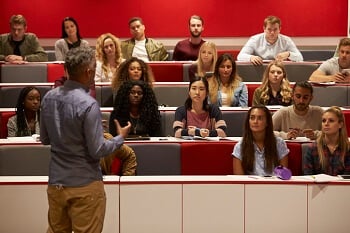 What You Need to Know About Renewing Your Nursing License
Nurses are the second largest group of licensed professionals in the country. According to the National Council of State Boards of Nursing, the purpose of a nursing license is to set minimum qualifications and competencies for entry-level nurses in order to protect the public from harm. Before you can practice nursing, you must earn a license issued by the Board of Nursing (BON) in your home state by passing the NCLEX-RN licensing exam and fulfilling any other requirements set forth by the state. Once you earn your license, you must also meet certain requirements for RN license renewal.
Here are some important things you should know about renewing your nursing license to ensure you meet these requirements.
Varied RN license renewal requirements
RN license renewal requirements vary by state. Each state's BON establishes the specific procedures you must follow for periodic renewal of your nursing license. Many BONs require a set amount of continuing education, practice hours or other activities as part of their renewal process. Several states don't have any requirements for renewal but do charge a fee and require timely renewals. Requirements for reinstating a license or renewing an inactive license also vary. If you're unsure of the specific renewal process in your state, contact your state board for details immediately following initial licensure to ensure you don't miss requisite deadlines.
Continuing Education Requirements
Nursing school provides you with tons of vital information, but you won't learn everything you need to know in school. Nursing is a lifelong learning process because the medical field is constantly evolving through technological advancements and improvements in current procedures. Continuing education (CE) is critical to keep your knowledge and skills up-to-date and why many states include it as a requirement for renewing your nursing license.
CE requirements also vary by state, but 30 contact hours are common. Besides taking CE courses in your areas of interest, some states require you to take specific courses. Some states allow online CE courses, but others restrict your number of online credits and require additional on-site courses. All CE courses must be taken through a CE provider recognized by your state's BON and completed at regular intervals. Your employer may also require specific CE to maintain employment or pursue advancement.
Refresher Courses
Along with CE requirements, state BONs may also require a set amount of practice hours to keep your license active and qualify for standard RN license renewal. If your nursing license becomes inactive or you allowed your license to lapse, many states require specific refresher courses. Re-entry programs or nurse refresher programs are offered through colleges and hospitals and specifically designed to update theoretical content and clinical practice for RNs who've been out of the field. The BON regulates the state's Nurse Practice Act, determines the requirements to maintain active license status and approves nurse refresher programs.
Compact state license renewal
If you live in a state that belongs to the Nurse Licensure Compact, which is now the Enhanced Nurse Licensure Compact (eNLC), and want to work in other compact states, apply to your own state BON for your initial license. The eNLC offers multi-state licensing, which is especially convenient for travel nurses. Multi-state licensing allows you to practice across state borders without obtaining individual state licenses and saves you from having to meet individual state requirements for renewing each of those licenses, which would be costly and time-consuming.
Currently, there are 31 member states of the eNLC with more states poised to join. To obtain your multi-state license, your primary residence must be in a participating eNLC state and you must meet all requirements for licensure in your state. When it comes time to renew your multi-state license, you must renew in your primary state of residency and follow the renewal guidelines set forth in that state no matter where you're currently practicing.
Streamline your RN license renewal with a multi-state license that lets you take advantage of challenging travel nursing jobs with American Mobile.
Whether your state requires specific steps to renew your nursing license or only requires you to pay a fee, you must conform to these requirements at set intervals. The most common renewal interval is every two years, but some states require annual renewal, which is why it's critical to verify RN license renewal requirements immediately following your initial licensure.