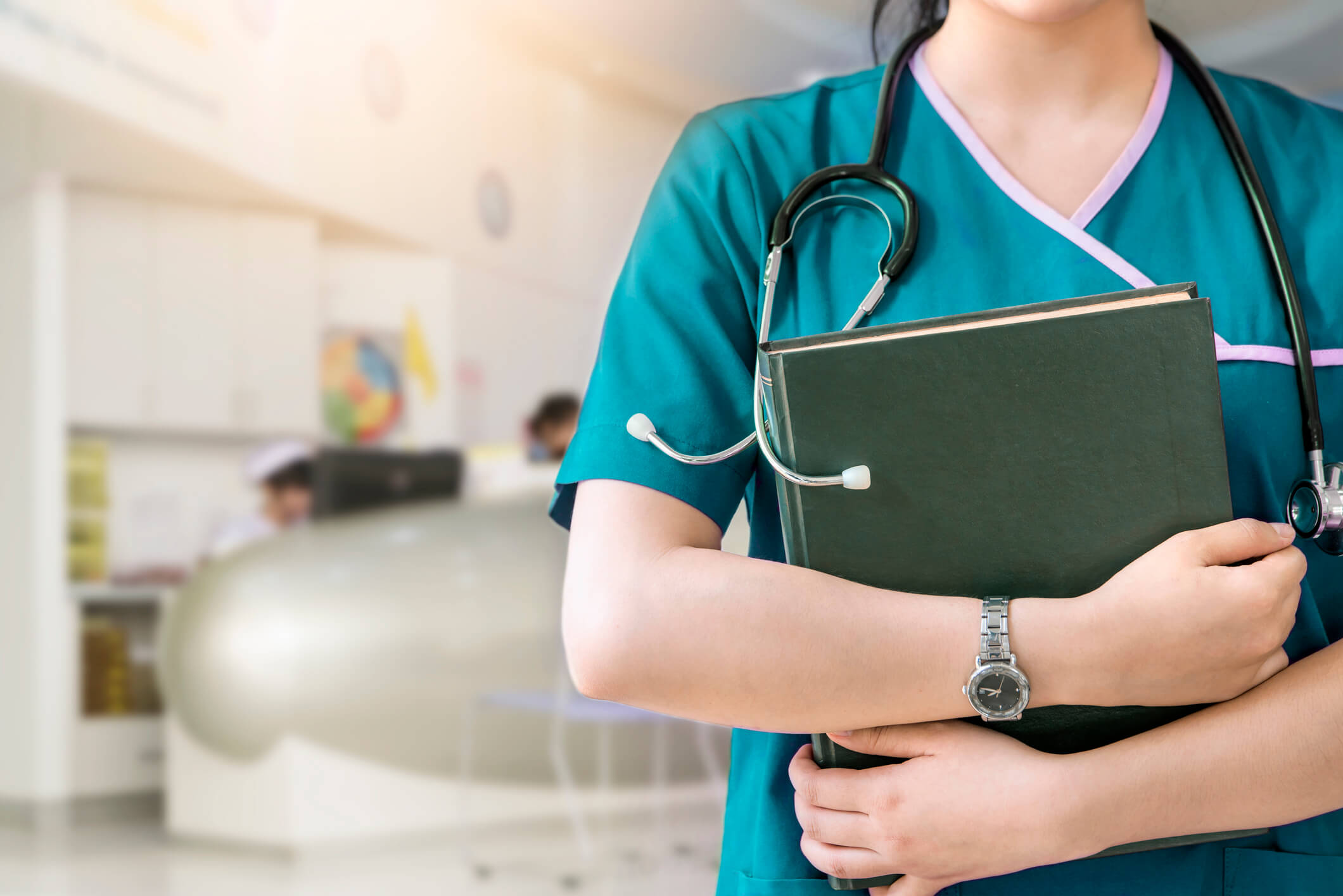 10 Things Veteran Nurses Need to Remember
As a medical-surgical nurse, you act as the backbone of the unit, providing your expert knowledge to every patient while coordinating care and ensuring that everyone is on the right page. You have comprehensive knowledge of the human body and various diseases and disorders. Along with guiding patients and their families, you assess any small changes in your patient's health to prevent more serious issues down the line.
Whether you only recently gained your license or are a well-seasoned veteran to the hospital unit, it's easy to lose sight of the little things and get locked into too much of a routine. Here are some common med-surg nursing tips that you need to remember.
1. Set the right expectations every day.
Asking too much of yourself just puts extra pressure on you, which can easily turn into stress. Know your role. The only thing that you can expect from your own performance every single day is honesty, responsibility, and positivity while applying your knowledge and experience. That does not mean getting the IV in on your first try, finishing all your charts on time, or making friends with every difficult patient. No day is perfect and you should not expect that of yourself.
That expectation should spread to your co-workers as well. Your coworkers will disappoint you at some point. By that same stretch, they will inspire you. Expect that the personnel in your unit are also trying their best. If it is truly becoming an issue that is harming you, the patients, or other coworkers, talk to your supervisor.
Include your patients in these expectations as well. They are all there to get the help they need. Most of them should be kind and understanding, though some can be disagreeable. Try to aim for about 10 consecutive minutes of quality interaction with each patient. Aside from ensuring that they have everything they need, these brief interactions will go a long way in patient exit surveys.
2. Stay organized.
This can be easier said than done, but staying organized will help you better plan out your shift, ensuring you're prepared when things do inevitably go off the rails. To stay on top of things, start with this general process:
Assess all of your patients and their needs.
Figure out what you need to do to keep each patient comfortable, satisfied, and safe.
Plan out exactly how you will do this and practice time management.
Implement your plan, letting your patient know what that plan is and why you are doing it.
As you go through your shift, evaluate your plan and adjust as necessary to ensure you are providing top patient care.
Things rarely go the way that you planned, but staying organized will help you prioritize and return to your schedule once the emergency has passed. Arrive about 15 minutes early to go over your assignments and create your plan using your time management skills. As you work, you learn what should be prioritized and what can wait. Not every call is an emergency. Provide the medical assistance they need and assist others within the medical center if need be. 
3. Keep your essentials on you at all times.
In a fast-paced, spontaneous work environment, you need to be ready for anything. Make sure you always have your essential tools in your pockets or on your person so that you're ready at a moment's notice. This includes:
Multiple ink pens
A notepad
Your stethoscope
Tape
Scissors
Pen light
Alcohol wipes
Chapstick
Hand sanitizer
Furthermore, don't skimp on your supplies. Pens from the 99-cent store may not always write. A cheap pair of scissors may have trouble getting through a bandage. When purchasing for your supplies, it is always better to spend a little more for something well-built and reliable. You are going to be using that penlight or stethoscope every single day, so it should function the way that you need it to every single time.
4. Eat right.
If you spend your shift hungry, your performance will naturally be subpar, which could become an issue when you have a patient's life and comfort in your hands. Aim for a healthy breakfast, lunch, and snack, all focusing on high protein. You won't always get a lunch break, so keep some easy snacks on hand, including:
Nuts
Hard-boiled eggs
Cheese
Yogurt
Do your best to avoid fast food, excessive sweets, and processed foods. They are an easy source of comfort, but they can leave you feeling less than healthy. You don't want to feel sluggish or experience gastric discomfort while you're working your floor.
5. Be mindful of your body.
The older you get, the more important it is to listen to your body. Outside of your nursing shifts, try to maintain a regular exercise regimen to keep up your stamina and general health. Make sure you stretch out before, during, and after your shift. It keeps your body loose and limber and can reenergize your day. Take even just one minute to stretch out your arms, neck, and legs.
Good posture also plays into your physical health and comfort. If you are sitting while charting or using the computer, make sure your knees stay below your hips and avoid hunching over. Stand straight with your shoulders pulled comfortably back while keeping your abdominal muscles in toward your spine, which allows your core to help carry your body. Wear comfortable shoes and consider using insoles for added comfort and cushioning. As much as you want shoes that look fashionable, style doesn't matter if your legs and feet are aching during your entire shift. Keep your stylish sneakers and pumps for when you are off your shift.
6. Take breaks when you need them.
It's easy to skip meal breaks or even avoid going to the bathroom with all of the things happening on your floor, but that doesn't mean it's right. You can't take care of others if you're not taking care of yourself. Take those five minutes to use the restroom. Take fifteen minutes to heat up some food and get off your feet, and do not feel guilty about it. All of that work that needs to be done will still be there waiting for you after your break, and depriving yourself of your basic needs won't do anyone any favors.
7. Ask questions.
Whether you have been on the med-surg floor for one year or ten years, it is important to ask questions. Ask when you need to learn something new, and ask when you need to clear something up. It is always better to ask for peace of mind than to not ask and potentially cause some serious problems for your patients and your team.
Above all, never be afraid to ask for help. Working the med-surg floor is a tough job, and it's easy to feel overwhelmed, even more so if you act independent and try to do everything on your own. The other nurses on your floor want you to succeed, not just for your own sake but for everyone else on the team. Let them help, and when you have the chance, lend them a hand as well.
8. Recognize the signs of burnout.
Burnout is quickly becoming a real problem in all careers, and it can be especially nefarious in nursing. The constantly hectic schedule, long hours, and hospital politics happening behind the scenes can all contribute to burnout. Burnout affects nearly all aspects of your health, both mental and physical. It can prevent you from working as hard as you can while damaging your life outside of the med-surg medical center. Common mental signs of burnout include:
Intense anxiety
Sudden negativity and irritability
Inability to concentrate or focus on your tasks
Lack of motivation while still worrying about work on your days off
Physical signs of burnout can be especially pervasive and may include:
Frequent headaches
Body aches and physical tension
General exhaustion and fatigue
Gastric issues, including nausea, stomach cramps, and diarrhea
Problems with sleep and sleep quality
9. Do your best to avoid burnout.
As a med-surg nurse, you are passionate, investing your mental, physical, and emotional energy into the job. The best way to avoid burnout is to not bring your work home. Try not to worry about your patients, your team, or hospital politics on your off hours. Spend time with your loved ones, have fun with friends, and pursue new hobbies or activities that do not involve being a med-surg nurse.
This is where having a solid support system becomes increasingly important. Find the right people to lean on and complain to when you need it. If all else fails, consider seeking help from a professional therapist. As much as your closest friends are willing to listen, sometimes you need the knowledge and expertise of a trained individual to help you through your toughest battles.
10. Make friends.
You don't have to be the best of friends with every single person in your unit, nor do you have to necessarily hang out with all of them outside of work. However, you are part of a team. The better you get along and respect your team members, the better you all will operate as a cohesive whole. This also makes it easier to ask for help when you need it.
Your role as a medical-surgical nurse practitioner entails so much. Even with all the med-surg nursing tips, there's no secret key to success. Do your best, take care of your own health, and hopefully, the rest will follow.
To learn more about med-surg nursing salaries, the job description, and certification requirements, contact American Mobile today. 
Sources:
https://www.nursebuff.com/new-nurse-tips/
https://allnurses.com/tips-on-how-to-be-t202117/
http://www.susanruns.com/2013/12/16/surviving-your-first-year-tips-for-new-nurses/