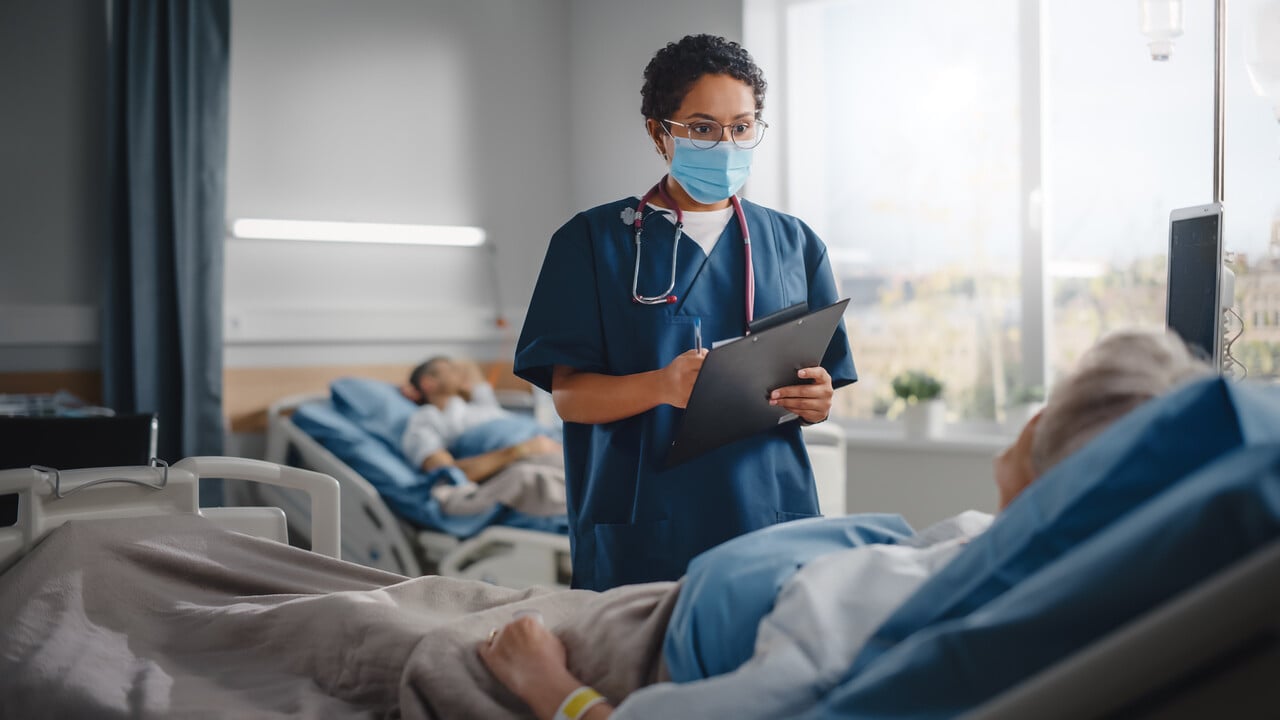 What Is a Medical-Surgical Travel Nurse?
From major hospitals and medical facilities to outpatient surgical centers, medical-surgical travel nurses can be found in a variety of healthcare settings. Med-surg travel nurses are in demand and their skills are needed for assignments at hundreds of facilities across the country.
According to the Academy of Medical-Surgical Nurses (AMSN), "Medical-surgical nurses provide care to adults with a variety of medical issues or who are preparing for/recovering from surgery. They have a broad knowledge base and are experts in their practice. Medical-surgical nurses have advanced organizational, prioritization, assessment and communication skills and are leaders in coordinating care among the interprofessional healthcare team."
A med-surg travel nurse is the same as a staff medical-surgical nurse with the exception that travelers take short-term assignments at hospitals and other facilities, and have the flexibility to choose when and where they work. Travel assignments are often for 13 weeks, but can be shorter or longer depending on a facility's need. Travel nurses usually work with a staffing agency that helps them find assignments, administer their benefits and prepare for each job transition.
Like their staff counterparts in medical-surgical nursing, med-surg nurse travelers perform duties such as changing dressings, monitoring vital signs, administering medications, educating patients and helping to ensure successful recoveries and the best outcomes. They can travel close to home or across the country—the options are endless!
Med-Surg Travel Nurse Experience and Certification Requirements
Broadly speaking, to become a medical-surgical travel nurse, the following requirements must be met. Each assignment facility is different so experience and certification requirements can vary depending on the contract.
Graduation from an accredited nursing school
Current, unencumbered registered nurse (RN) license
One or two years of clinical experience, preferably in a med-surg setting
Basic Life Support (BLS) and Advanced Cardiovascular Life Support (ACLS) certifications are also required for many positions
A nurse who has met these requirements can apply for a med-surg travel nurse position and begin the process of becoming a traveler. If you don't already have the required state license, a travel nurse agency can often assist with the licensure process and may even pay your fees.
How Much Does a Medical-Surgical Travel Nurse Make?
Medical-surgical nurses have the opportunity to earn excellent compensation, whether in full-time roles or working travel nurse assignments. The median salary for a med-surg nurse in a staff position is around $73,000 a year, according to the latest data from Zippia.com, which combines government statistics with current job postings across the country. However, many med-surg nurses make the move to travel nursing to find an even more lucrative career path.
American Mobile's med-surg travel nurse jobs offer a wide range of choices, with pay packages typically ranging from $2,000 to $4,500 per week (some even exceed $5,000 per week). That means that the average earning potential for a 13-week assignment can exceed $40,000! Keep in mind that these numbers vary by state and facility, but nurses can always access salary information by visiting the job search page. Wages may be impacted by facility budgets and seasonality and may include a combination of taxable and non-taxable earnings and reimbursements.
In addition to competitive salaries, med-surg travel nurses also enjoy excellent benefits including free, quality housing or a housing stipend; professional liability insurance; plus premium PPO and HMO optioned health benefits, life insurance, vision insurance and disability insurance for nurses and their families. Many leading travel nurse agencies such as American Mobile also offer additional perks such as free continuing education, licensing assistance and referral bonuses.
Med-Surg Salaries by Location
Med-surg nursing salaries vary due to a variety of factors, with the location being a key differentiator. On the American Mobile job search page, prospective candidates can search med-surg travel jobs by sorting by "highest paying," with specific states chosen for the search. As of early January 2022, some of the highest paying travel med-surg nursing jobs could be found in New York, Maryland, Oregon and California. These top-paying locations are offering anywhere from $4,000 - $5,000+ per week!
How to Increase Salaries
Med-surg nurses may increase their staff or travel nurse pay by earning the Certified Medical-Surgical Registered Nurse (CMSRN) credential, which demonstrates their career commitment, confidence and abilities. Becoming a med-surg travel nurse is one of the best ways for RNs to increase their salaries and make more money. Travel nurse assignments typically pay more than a permanent or staff nurse position and may offer guaranteed hours and the potential for overtime pay. As noted above, nurses can also choose travel nurse contracts that offer premium pay rates.
Top Locations for Med-Surg Travel Nurses
At any given time, nurses interested in med-surg travel nursing can find opportunities at hundreds of locations throughout the country, and are currently in high demand. While local and regional demand can fluctuate, the following states consistently have a wealth of opportunities in med-surg nursing:
New York
Texas
Washington
Pennsylvania
California
How Do You Become a Med-Surg Travel Nurse?
Ready to embark on a career as a med-surg travel nurse? Begin your adventure by calling 1-800-282-0300 to speak with a recruitment specialist at American Mobile. Our team is here to answer your questions, find your ideal assignments and prepare you for success as a traveling med-surg nurse.