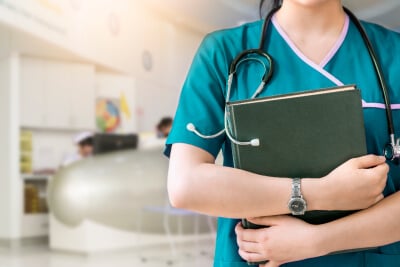 Travel Nursing Cancellations Part One
It seemed like a good travel nursing assignment, but then you get cold feet or an even better location came along from another travel company.
What happens if you cancel that first travel nurse assignment?
"Travel nurses cancel more frequently than the facility cancels," said Cara Goodger, senior recruiter at NursesRx. "We ask them to go away from home, pack up and leave. Some people get spooked. We understand that."
3 Common Reasons Travel Nurses Cancel Assignments
1. Fears About Care or Safety
Goodger reminds travel nurses that American Mobile has a clinical team to back them up if there are concerns about care or nurse-to-patient ratios.
Sometimes, it's a travel nursing housing issue. The travel nurse might decide to take the housing stipend and then cannot find something within his or her budget in a safe area of town.
"I always recommend going with our free housing," Goodger said. "Our priority is safety."
The nurse still receives a per diem, in addition to their travel nursing salary.
Rarely will a traveler cancel an assignment in a less-desirable location, if a better position comes along.
"A good recruiter will send out five to eight locations and try to get multiple locations at once," Goodger explained. The nurse can then decide if, for instance, a smaller facility with lower nurse-patient ratios sounds more attractive than a big hospital with a better pay rate or vice versa.
The verbal contracts include a clause asking the traveler to decline any additional requests for interviews after committing to an assignment.
2. Travel Nursing Salary Concerns
Travel nursing salary disputes also can lead to cancellations, if the nurse on second thought thinks he or she is not getting enough compensation.
Travelers often think the recruiter makes more money if the recruiter secures a nurse for the assignment at a lower rate. That is not true.
"It's in my interest to give them the best pay package," Goodger said.
Travel nurses often work for more than one company.
If they tell an American Mobile recruiter they received a contract from another agency with better pay, Goodger asks them to send it over.
"We will match it or do better," Goodger said.
3. Unexpected Injury and Illness
Accidents happen. If a nurse cancels due to an unforeseen illness or injury or family problem, the recruiter will consider the situation. The company will ask for documentation.
Once the reason has been verified, American Mobile and other AMN companies will notify the hospital, which might be willing to postpone the start date or cancel.
Then the hospital will have to interview candidates again. Typically, the second choice candidate will not be available.
"This industry moves quickly, and that person probably is in another position," Goodger said.
What Happens at the Hospital and to Patients?
As soon as the traveler accepts an assignment, American Mobile and other AMN companies notify the facility, and the nurse is added to the schedule and credentialing begins.
A cancellation puts the hospital in a bind. Personnel at the facility have to cover those shifts either through overtime of staff or contingency RNs or the unit works short.
"It has a ripple effect and it can affect patient care," Goodger said. "Nurses have a strong bond with each other. When they cancel, they are affecting other nurses. The nurses have to take on more patients, and patient care starts to go down. It's less time you can spend with patients."
NursesRx and all AMN travel companies will pay the traveler overtime.
"They can work as much overtime as they want," Goodger said. "We also have an additional hours bonus that works off of minimum required hours, not 40 per week, paid in addition to the overtime rate."
What Happens to the Canceling Traveler?
Recruiters develop a relationship with the travelers they work with.
"You feel like you are looking out for each other and cancels are difficult," Goodger said.
American Mobile and AMN keep track of cancellations. If the nurse cancels once, it's a red flag. If the traveler cancels three times, he or she cannot work for AMN companies.
"It's a big taboo to cancel and go somewhere else," Goodger explained.
The hospital or health care system also might blacklist the nurse who has canceled in the past. The account manager might not want to submit a candidate who has a track record of cancelling.
American Mobile and AMN do not ask the traveler to pay back money the company has paid for credentialing, however, it can charge for the lost money for housing.
"We always look out for their best interest," Goodger said. "We are not trying to make things worse."