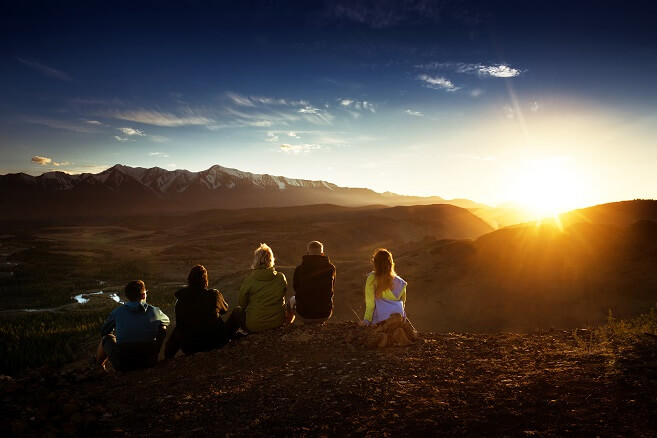 Travel Nursing With Family
Travel nursing with a family can be an amazing adventure. Seeing different states and exploring the country – while being paid – is a wonderful way to enhance your nursing career and include your family in the journey.
Here are tips on the best way to take a travel nursing assignment and bring your family with you.
Plan Ahead
Is there a better time of year for you and your family to travel? Do you prefer a certain type of climate? Would it be easier to travel during school breaks or over the holidays? These are all important questions to ask yourself and your family before accepting your travel nursing assignment.
Doctors. Once you've thought through and accepted an assignment, it's important to arrange for new doctors - especially with young children. Sickness can strike on any day at any point.
Asking your recruiter or other travel nurses, at the facility you're going to, which doctors accept new short-term patients is an excellent way to get ahead of that need. Look at rating's reports and make sure to verify the new doctor's credentials.
Schools. Research the schools in your destination area. Look at the requirements and testing procedures. Make sure you acquire all necessary documentation from your children's current school, along with immunization and medical records from their pediatrician.
Housing. When you are selecting your housing options, make sure to check your proximity to schools, doctor's offices and hospitals. Also, check their local website for more community-based information – everything from crime reports to benefit walks and concert events will be listed.
Establishing a Network
It takes a village – so make sure you establish a support system. Consider local group activities, like sports leagues, churches, or library groups to meet new people and grow your support network.
Again, verify the validity and safety of a group. It is important to find someone or a group that your children can depend on outside of you. Reach out to coworkers at your new location, too. They are your best informants and guides!
Prepare Your Family for Travel Nursing
Travel nursing with family opens doors most families never get to walk through. Being open to hearing your family members' concerns or excitement is key to a successful journey. Remember why you have chosen to travel, be it career opportunity, change of environment, exploration – whatever – and remind yourself of it when any challenges arise.
FIND opportunities around the nation with a travel nursing job in your dream destination.