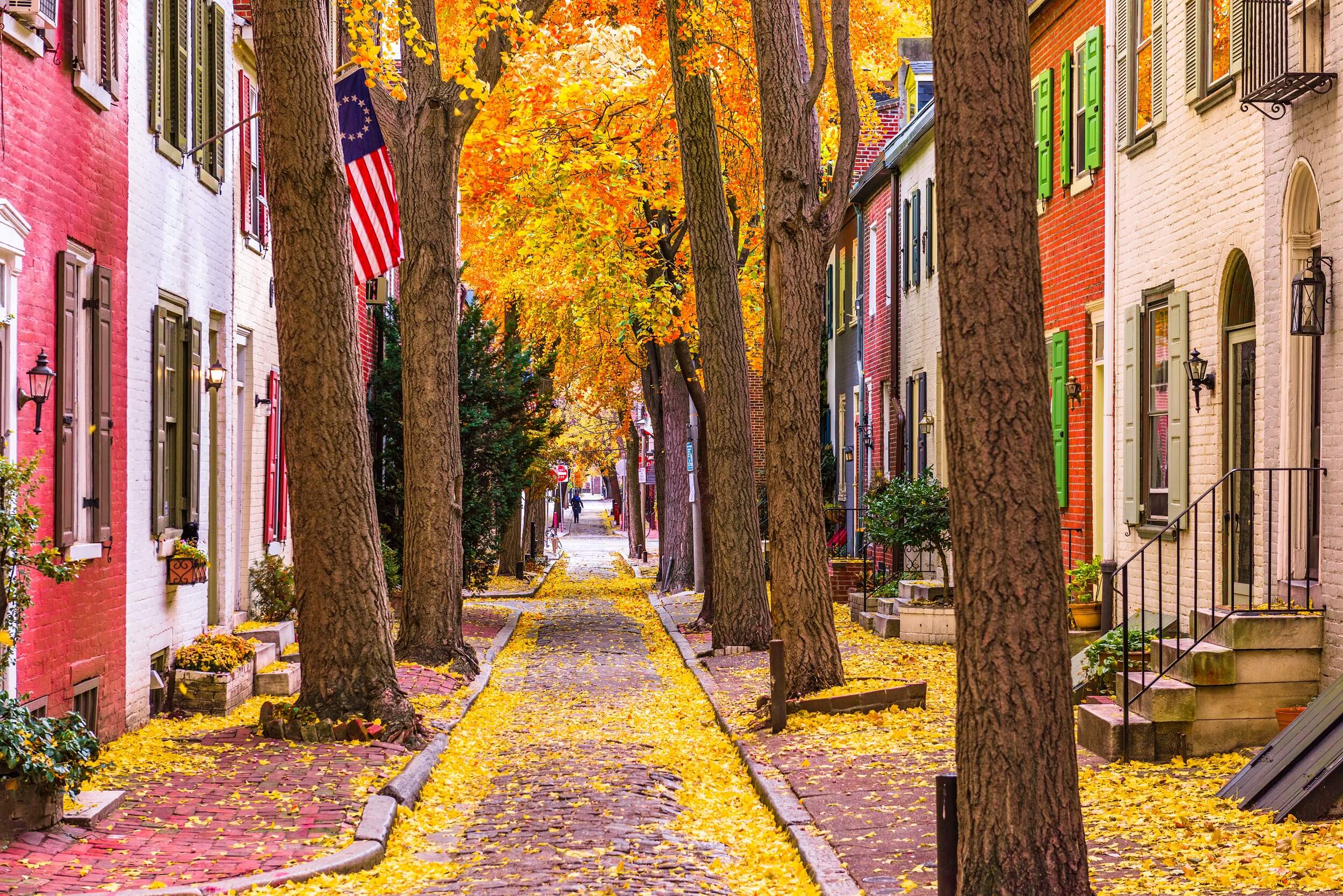 Top 8 Cities in Pennsylvania for Travel Nurses
Why Nurses Choose Pennsylvania
Besides the high volume of exciting career opportunities available to travel nurses, Pennsylvania offers a variety of cities and landscape that can fit all lifestyles and interests. From historic Philadelphia to the wine country of Lake Erie, Pennsylvania offers something for everyone. Nurses can witness the breathtaking colors of autumn in one of the state's 100+ parks, and experience the magical snowfall during the holiday season.
Find out what the top cities in Pennsylvania have to offer to and why they attract travel nurses from all over the country.
Top Pennsylvania Cities
1. Pittsburgh
From beautiful parks and outdoor spaces, to museums, breweries, and sports, Pittsburgh is a wonderful city for living the travel nurse lifestyle. Conveniently located in Western Pennsylvania, the city is famous for its industrial past and modern amenities. The latter being one of the reasons it is one of the most livable cities in the U.S., coupled with their affordable living.
Want to dive deeper into the opportunities and activities available in Pittsburgh? Download the FREE e-book, The Travel Nurse's Guide to Pittsburgh.
2. Hershey
Often called the sweetest place on earth, Hershey is not only home to one of America's most loved chocolate brands, but is also a tourist attraction with an outstanding public school system and virtually non-existent crime. Travel nurse's choose Hershey because of the robust community feel and the variety of recreational activities.
3. Philadelphia
"The City of Brotherly Love" is Pennsylvania's largest city, offering travel nurses a dynamic experience full of deep history and fun activities. Nurses love the unique dining scene, sporting events, and ease of access to outdoor recreation. Philadelphia also landed on the list of the top 100 best places to live in the U.S.
To find out all of the activities and healthcare systems that Philadelphia has to offer, download a FREE travel guide for nurses in Philadelphia.
4. Scranton
Conveniently located to both Philadelphia and New York City, Scranton was coined the "Electric City" because they developed an electric-based trolley system in 1886. Scranton hosts numerous revitalization projects and a lively downtown arts scene. Nurses embrace the winter season by enjoying the Montage Mountain Ski Resort located right in town.
5. Wilkes-Barre
A stone-throw away from Scranton, Wilkes-Barre hosts four state parks and is located along the scenic Susquehanna River, making it an ideal city for nurses who love the outdoors. It's a paradise for those who love kayaking, whitewater rafting, and hiking.
6. Allentown
For nurses who appreciate clean eating, Allentown is a hidden gem – they are home to Allentown Fairgrounds Farmers Market, where Pennsylvania farmers can sell their produce straight to consumer. Allentown is the third largest city in Pennsylvania, so if Philadelphia and Pittsburgh seem too overwhelming, Allentown is a happy medium and a good place to start.
7. Enola
Enola is a postcard of small-town Pennsylvania, so if you're looking for a Hallmark movie landscape this fall and winter, look no further than Enola. They may be small, but community comes first- that's why they have an 82-acre community park filled with boating, fishing, trails, soccer fields, batting cages, and more.
8. York
Nestled in the scenic heart of Dutch country, York is another charming town conveniently located to major cities such as Baltimore and Philadelphia. There are hiking trails for all ages and the food scene is farm-fresh. The city is well known for its 4,500 acres of public park lands and is bustling with nature, stunning views, and rolling hills.