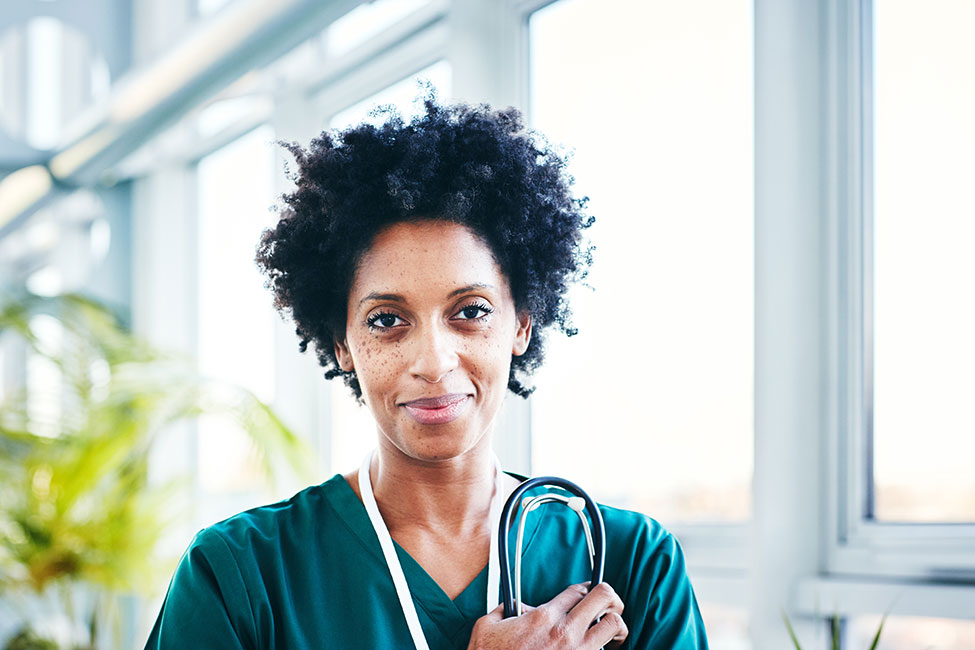 The Truth About Travel Nursing
Whether you are a practicing travel nurse or you are just starting to learn how travel nursing works, you may have noticed that there is a lot of information out there about this industry. And not all of it is accurate.
In fact, you have probably come across a variety of opinions, perspectives and even a few myths.
So, what is the truth about travel nursing? It is a dynamic and lucrative career that has been around for many decades, yet it continues to evolve as a career option. To help you get a more accurate picture of how travel nursing works—including recent changes—we talked to an industry insider who has experience as both a nurse traveler and a travel nurse recruiter.
What is Travel Nursing?
Taylor C., BSN, RN, associate recruiter for American Mobile, knows firsthand how travel nursing works due to her background working as a staff nurse and travel nurse before becoming a recruiter.
For starters, what is travel nursing? Taylor explained that travel nursing is a form of contract nursing with assignments that can last anywhere from four to 13 weeks or longer. Working through a nurse staffing agency, travel nurses are typically brought in to fill a temporary staffing need, which can be due to staff absences, seasonal changes in patient census, or other causes. Some types of travel nursing jobs specialize in crisis response for things like strikes, natural disasters and projects such as EMR/EHR conversions and implementations.
"There's a really wide range of what travel nursing is," Taylor said.
Your agency will connect you with assignments, help with licensing and credentialing, cover your housing and other travel expenses, and manage your payroll and benefits.
But one of the most common misconceptions that people have about travel nursing has to do with distance and location.
"Many people think you have to leave the state or you have to go far away from home to be a travel nurse," Taylor said. "And that's not true. Technically you don't have to leave your state to be a traveler in many cases."
"Really, travel nursing is a type of contract nursing which could be local or travel. You can technically do travel and still be a traveler when you are only 50 miles away from home. Per the IRS, for a nurse to be considered a true traveler and get the tax-free stipend, they have to live 50 miles away from the facility," Taylor explained.
Travel nursing: The self-directed career
As a travel nurse, you are obviously contracted by a travel nursing agency and working for a facility, but in many ways you are your own boss. You can choose when and where you work, and may be able to negotiate some terms in your contract. You can also decide if you want to extend an assignment when those opportunities arise. This ability to direct your own career is one of the most appealing benefits of travel nursing.
For insight and tips about extending a travel nurse assignment, read "6 Tips for Extending Your Travel Nurse Contract".
Yet, the independence that travel nurses enjoy also comes with some additional responsibility. For instance, you are responsible to know what is in your assignment contracts, double-check that payroll and taxes are correct, and confirm stipend amounts are on point with the contracted amounts.
"It's important to carefully review your contract and stipend, especially for new travelers," Taylor said. "Really, just know what you are signing, as with any other contract."
Taylor encourages all travel nurses to partner with their recruiter to work through the contract and ask any questions before signing.
"Make sure you are really understanding. There's jargon on the contract and your recruiter can provide the clarification you need. That way you know what the expectations are and there won't be any surprises."
Travel nurses are also responsible for following nursing best practices while on assignment. But they are not alone. Travelers have access to on-site managers and colleagues, and should have the ability to consult a clinical specialist from their staffing agency if any questions arise.
Recent Changes in Travel Nursing
The COVID-19 pandemic upended the healthcare industry, and had a profound effect on travel nursing. As certain pockets of the country were hit harder than others, the demand for travelers skyrocketed. Because of the difficult working conditions, long hours and other hazards, travel nurses were highly compensated for their hard work and dedication.
Now, as the country has essentially emerged from the pandemic and the national emergency declaration will end in May, nurses have noticed that there are still plenty of travel nursing jobs, but the pay rates are not what they were.
"One of the biggest questions I get asked about is the pay rates," Taylor said. "We're coming off of the COVID high, and I understand that because I worked COVID jobs as well before becoming a recruiter. We are not in that market anymore and we're not in crisis mode anymore, thankfully."
Nurses can still enjoy excellent travel nursing salaries and benefits packages, especially when they work with a reputable agency like American Mobile. In addition to competitive pay rates, our travelers receive a number of perks including premium health benefits; free, company-paid housing or a housing stipend; access to the largest network of hospitals and facilities across the United States; free continuing education; and more.
Learn How Travel Nursing Works

Want to know more about travel nursing, and if it might be right for you?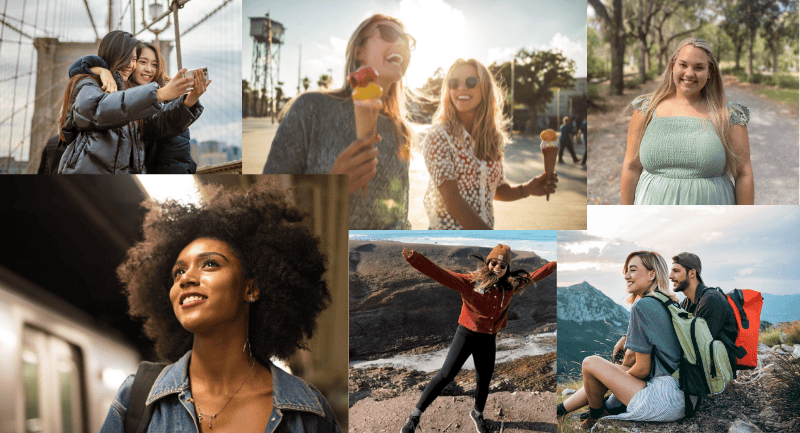 Want to know the truth about travel assignments?
Your peers are uploading videos and sharing their story on AMN Passport!