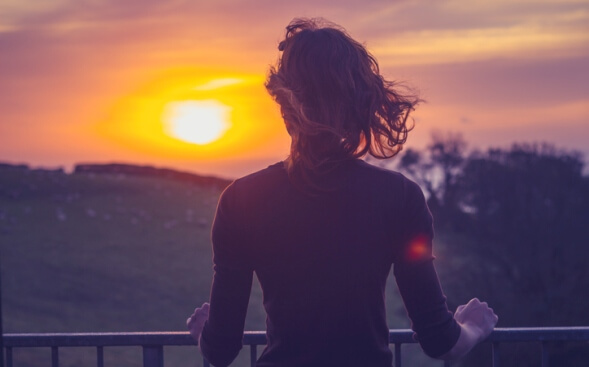 Taking Care of Yourself So You Can Care for Others
We're all in this together -- and as the news and information about COVID-19 continues to evolve, it is essential that we all prioritize our mental health during this uncertain time. It's normal to feel some anxiety and stress, and after a long day of work, carving out time for some self-care can be the key to thriving versus just surviving.
Moving your body, reducing stress and anxiety levels, and simply escaping from everyday worries with a new TV show or audio book can be just what the doctors and nurses order.
Stress Relief
Meditate: Whether you are new to meditation or an old pro, this is the time to put mindfulness to work for you. There are a number of free apps to download that offer a variety of resources to help you fall asleep, relax and get some real-time stress reduction:

Headspace

- If you are a U.S.-based healthcare professional working in a public health setting, you can now get a free subscription to Headspace Plus by clicking

here

. All subscribers will get free access to all 1200+ hours of meditation and mindfulness content through December 31, 2020. Regular consumers will enjoy free access to unlocked content.

Start a Journal / Gratitude Practice: This one doesn't cost a cent as long as you have some sort of notebook or paper at home and a writing device. If you don't feel like pouring your heart out in diary style, start a simple gratitude practice. Every night or morning, pull out your journal and write down three very specific things that you are thankful for each day. You can't repeat them either! Reflecting on what we are grateful for has been shown to have a profound, positive effect on overall mental health.
Our family also goes around the dinner table each night and gives their "high" and "low" point of the day. This opens up conversation and helps everyone connect on a more meaningful level.
Turn off the news: Sometimes no news is good news and if you find yourself irritable, stressed or anxious after watching the news or reading about the crisis online, this may mean you need a digital detox. Consider turning off the TV, putting down your phone and immersing yourself in any of the other self care ideas we've provided throughout the article.
Fitness
Youtube: There's much more to the original online entertainment source than people making silly videos, in fact, YouTube is now home to thousands (if not millions) of free workout videos made by some of the industry's top instructors. While gyms and fitness centers are closed, it's still critically important to move your body. Here are some of our favorite home workout videos that we've tested. And most of them don't even require any equipment except for your very own body weight.
Get outside: Go for a run, ride a bike, walk or hike. Experts are saying that it is safe to engage in outdoor exercise if you do it alone or without close proximity to others. Some fresh air exposure on the regular is what we all need during this time.
Instagram: The following studios and trainers are all offering free classes during the outbreak. Just go to their instagram pages for more info, class streaming times and other details:

Barry's Bootcamp - @barrys
Pvolve - @pvolve
Modo Yoga - @modayogala
Basecamp Fitness - @basecampsm
Planet Fitness - @planetfitness - as one of the biggest gym chains in the nation, they are offering free workouts via social media platforms and youtube.
Entertainment
Live steam some animals: Pet therapy is a very real thing as animals and pets have been scientifically shown to reduce stress, anxiety and depression and increase happiness. They are even used in hospital and healthcare settings to improve patient outcomes. First and foremost, snuggle your own pets daily to feel your everyday stressors start to melt away. But if you don't have a pet, what better way to take your mind off things than to watch some live animal action from some of the country's best zoos. The following zoos and aquariums are providing live streaming opportunities. Sit back, grab a snack and enjoy the show:

The Cincinnati Zoo -- Facebook Live "Home Safari

" show, airing every weekday at 3 p.m. ET

Monterey Bay Aquarium -- regular live streams

(their famous jellyfish, sea otters and others)

Smithsonian National Zoo -- 24-hour live view

of giant pandas Tian Tian and Mei Xiang.
Download an ebook, show/movie or podcast: If you are new to the podcasting world, welcome, you are in for a treat. Not only can free podcasts be downloaded from a variety of platforms (iTunes, Spotify, etc.), but you can find a show on just about every subject, from True Crime to Business Management. Some of our favorites: Dateline, TED Radio Hour, The Daily, Crime Junkie, Oprah and This American Life. And there are also several podcasts directly dedicated to staying informed on the coronavirus. Audio books can also be a great outlet for self care and a way to unwind after a particularly long or stressful day. If you have an Amazon Prime membership you have complimentary access to thousands of free audio and text books, magazines, movies and TV shows. Audible.com offers a free 30-day trial membership for new users that includes one audiobook and two Audible Originals audiobooks.
Are you interested in applying for a rapid response job? Learn more here.