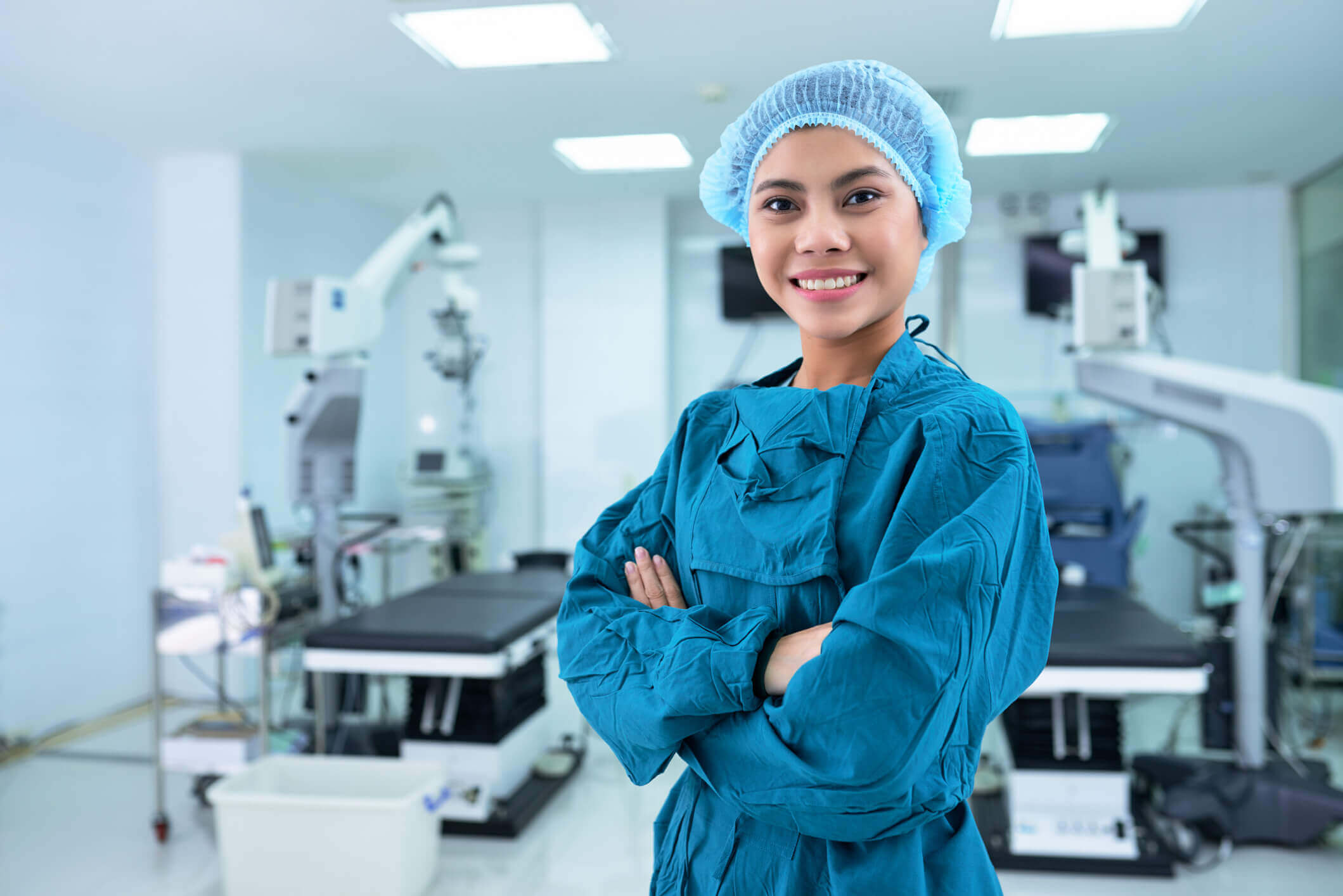 Everything You Need to Know about Medical Surgical Travel Nursing
Opportunities abound for medical-surgical registered nurses who want to travel, see the country, explore new places, and practice their profession in different settings, all while earning good money.
Medical-surgical nurses care for adult patients with a variety of diseases being treated medically and help surgical patients recover from their procedures. The Academy of Medical-Surgical Nurses reports it is the largest nursing specialty in the United States, with about 650,000 nurses. They, typically, work on hospital inpatient units but also might work on subacute units.
With the country's changing demographics and the med-surg nursing retirements, the specialty offers many opportunities or med-surg travel nurses.
In the late 1800s and early 1900s, medical and surgical patients were separated. The American Nurses Association drafted the first standards of practice in 1974. The Academy of Medical-Surgical Nurses was formed in 1991 and has developed Scope of Practice and Standards, which include caring for a patient in a nonjudgmental, nondiscriminatory, sensitive way and being respectful of the client's culture, age, gender identity and sexual orientation. Med-surg nurses advocate for the patient and his or her best quality of life.
Med Surg Nurses are Master Multitaskers
Typically, medical-surgical nurses care for five to seven patients during their shift. They must remain cool-headed while prioritizing various patients' needs.
The day begins with med surg nurses receiving a report from the nurse going off duty and then rounding on the assigned patients, determining when medications, treatments, dressing changes are due and mentally scheduling time for patient and family teaching, reviewing discharge instructions and preparing for new admissions. Medical-surgical nurses must think critically and be able to shift course immediately if a patient develops complications or a family member wants information.
Medical-surgical nursing requires a strong understanding of a variety of body systems, conditions and comorbidities; strong management skills; and the ability to remain calm while caring for patients and their families, who are often afraid and may be demanding.
Compassion remains an important quality for medical-surgical nurses to possess. People on a medical-surgical unit in a hospital are often fearful, hearing bad news or experiencing a rough patch in their lives. Medical-surgical nursing can make a huge difference in outcomes.
Medical-surgical nurses also educate their patients about self-care, medications and healthy habits, making changes to reduce the risk of a return to the hospital.
Additionally, medical-surgical nurses must work well with other members of the health care team, treating everyone with respect and communicating clearly.
The Medscape RN/LPN Compensation Report, 2019 reported that registered nurses practicing in a hospital-inpatient setting earned $83,000 on average in 2019. The U.S. Bureau of Labor Statistics Occupational Outlook Handbook estimates all registered nurses earn a median of $71,730 annually.
The Medical-Surgical Nursing Certification Board and the American Nurses Credentialing Center Medical-Surgical Nursing offer med-surg certification, which indicates a nurse has the knowledge and experience to practice in the specialty. The credential lasts for five years and can be renewed by meeting current requirements. The Medscape survey indicated certified nurses earned an average of $7,000 more than nurses without certification.
Skills Needed for Medical-Surgical Travel Nursing
Medical-surgical travel nurses must remain flexible and be able to go with the flow of their assigned unit and remain calm. While on assignment, they learn about policies and procedures in different facilities. That allows the nurses to become more versatile and builds the nurse's confidence. It also helps them develop "change stamina," an important skill for any nurse.
Hospitals often have different requirements, but typically, they request a nurse have a minimum of one-year experience. Nurses must complete a skills checklist.
Travel nurses often earn more than a permanent nurse. In addition to the hourly rate, travelers with American Mobile receive benefits from the first day of their assignment; a subsidy for housing if not staying at a corporate apartment; and meals and incidentals incentives. The facility and location determine the travel nurse's salary. Assignments range from eight to 13 weeks.
Medical-Surgical Travel Nursing Opportunities Available
Travel nurses are able to avoid in-house politics and serving on committees, devoting all of their time to delivering quality patient care and making friends at each assignment. American Mobile's success is directly correlated to the quality care every travel nurse offers to their patients. Start the job search process by completing an application today and receive immediate recruiter contact with available med surg travel nurse job opportunities.