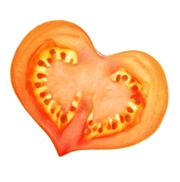 Quick Heart Healthy Recipes for Travel Nurses
You just got home from work after a 12-hour shift and you're starved, but you don't have the energy to cook. You know you should eat a healthy meal, but instead you pop a frozen meal in the microwave or open a bag of chips and throw back a glass of wine as you plop yourself in front of the TV for the night.
Cooking healthy food doesn't have to be a chore. With these three quick and easy heart-healthy recipes and preparations tips, you'll be able to fix meals in advance that you can freeze. Not only will you feel more energized throughout the day, but you'll also sleep better at night (or the other way around, if you're a night shift nurse). For more on heart health, click here.
Tips for Quick, Heart-healthy Meals
As a travel nurse, you don't have time for elaborate shopping and prep. Here are some tips for making heart-healthy meals that are simple to throw together.
•   Frozen vegetables are just as nutritious as fresh. Stay away from canned if you can.
•   For quicker prep, look at microwave-in-a-bag vegetable and grain options.
•   Slow cookers make life easy. (If your kitchen doesn't have one, buy a small one. They're cheap!)
•   Cooked chicken or shrimp work just as well in these recipes.
•   Eat grains, protein, vegetables and repeat for heart-healthy meals.
Here are some of our family favorites for American Heart Month.  Post YOUR favorite quick and healthy recipes on our Facebook page with an image so other travel nurses can give them a try. 
Chicken & Broccoli Casserole  
Ingredients
2 (3 1/2-ounce) bags boil-in-bag brown rice
1 tablespoon olive oil
1 small onion, finely chopped (about 1 cup)
8 ounces pre-sliced button mushrooms
8 ounces skinless, boneless chicken breasts, cut into bite-sized pieces
1/4 teaspoon freshly ground black pepper
1 (12-ounce) bag microwave-in-bag fresh broccoli florets
1 1/2 cups 1% low-fat milk
3 tablespoons all-purpose flour
3 ounces sharp cheddar cheese, shredded (about 3/4 cup)
Preparation
1. Preheat broiler to high. Cook rice according to package directions; drain.
2. While rice cooks, heat a large 12-inch ovenproof skillet over medium-high heat. Add oil to pan; swirl to coat. Add onion, mushrooms, and chicken; sprinkle with 1/4 teaspoon pepper. Sauté 6 minutes or until chicken and onion are done.
3. Cook broccoli in microwave according to package directions for 3 minutes. Open package to release steam.
4. Combine milk and flour, stirring with a whisk or fork until smooth.
5. Stir milk mixture into chicken mixture in skillet.
6. Cook 2 minutes or until bubbly and thick, stirring frequently.
7. Stir in remaining 1/2 teaspoon salt, rice, and broccoli. Sprinkle with cheese.
8. Broil 1 minute or until cheese melts and just begins to brown.
Note: Change out the broccoli with cauliflower, spinach, green peas, carrots, or green beans. You can also swap out the rice for 3 cups cooked quinoa (1 cup uncooked).
Chicken & Barley Stew
Ingredients
1 cup uncooked quick-cooking barley
3 (14-ounce) cans fat-free, less-sodium chicken broth
1 tablespoon olive oil
1 3/4 cups chopped onion
1 (10-ounce) package frozen mixed vegetables
1 cup chopped cooked chicken
1/4 teaspoon salt
1/4 teaspoon dried thyme
1/4 teaspoon black pepper
Preparation
1.   Bring barley and broth to a boil in a large saucepan.
2.   Reduce heat, and simmer 5 minutes.
3.   While barley cooks, heat oil in a large nonstick skillet over medium-high heat.
4.   Add onion; sauté 3 minutes.
5.   Add mixed vegetables; sauté 2 minutes.
6.   Add vegetable mixture, chicken, salt, thyme, and pepper to barley mixture; simmer 4 minutes.
Spaghetti with Halibut
Ingredients
12 ounces halibut, skinned and cut in 1/2-inch cubes
6 tablespoons lemon juice
1/4 cup extra-virgin olive oil
3 tablespoons finely chopped red onion
2 tablespoons finely chopped flat-leaf parsley
1/4 teaspoon crushed red pepper
1/2 teaspoon salt
¼ teaspoon pepper
12 ounces spaghetti (use gluten-free if you like)
Parmesan cheese to taste
Preparation
1.   Combine halibut, lemon juice, oil, onion, parsley and crushed red pepper in a large bowl.
2.   Season with 1/2 teaspoon salt and ¼ teaspoon pepper and mix well. Bake this mixture in the oven at 350 degrees for 20 minutes.
3.   At the same time, place water in a large saucepan and bring to a boil. Reduce heat to medium and cook until very tender according to the package instructions.
4.   When the pasta is done, drain well and toss with the fish mixture. Season with Parmesan cheese. Serve at once.
During American Heart Month, American Mobile Healthcare salutes its cardiovascular and ER nurses who keep people heart-healthy. We have well-paid ER nursing jobs around the country.