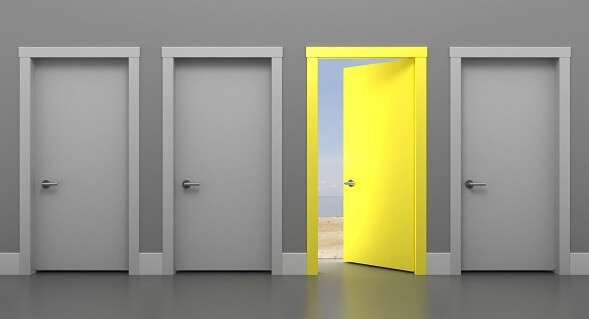 Know Your Options With Your Travel Nursing Housing
When it comes to travel nursing housing options the sky is the limit! When you accept a travel nursing assignment, housing is one of the top things you will discuss with your recruiter. Figuring out which housing option fits your lifestyle best is key and will provide you with more than just a place to hang your scrubs.
Sorting Through Your Travel Nursing Housing Options
Your travel nursing agency. Travel nursing agencies, like American Mobile, include housing as part of their employment contract. This, by far, is the easiest option because their team of housing experts will work to find you a safe, clean and high-quality living space within a reasonable distance of your facility. In short, they will work out most, if not all, of the logistics and all you have to do is move in and start working as a travel nurse.
If you prefer to search for housing on your own, below are some top-rated apps and websites to refer to.
Rental Apps. Apps like RadPad, Zumper, and Zillow Rentals let you browse your options as you go. Receive instant alerts when something matching your criteria opens up. And if you find something you like, some of these apps have secure portals that allow you to submit a rental application and even put down a deposit and pay your rent.
Travel Websites. VRBO, Airbnb, and Trip Advisor offer you housing options from condos and apartments to houses and rooms in private homes for rent. Since a travel nursing assignment typically lasts 13-weeks, these sites are a good resource to turn to because they offer short to long-term rentals with flexibility.
If you don't want to take the time to search through each, there are aggregate travel search engines combining all of the above sites and more, such as Tripping.com. These sites offer millions of listings in over 150,000 cities all over the world..
Still Not Sure Where to Live?
If you just can't decide on a place to live before you start your travel nursing job, why not wait until you get there? Plan to live with a friend, family member or in an affordable hotel until you get a better idea of your commute and community.
While it can be stressful to work and house-hunt, this travel nursing housing option lets you make a visual inspection rather than deciding sight unseen. But either way you decide, remember you have a lot of options and with that freedom to choose what is best for you. Plus, you have your travel nursing recruiter as well to turn to for advice and assistance.