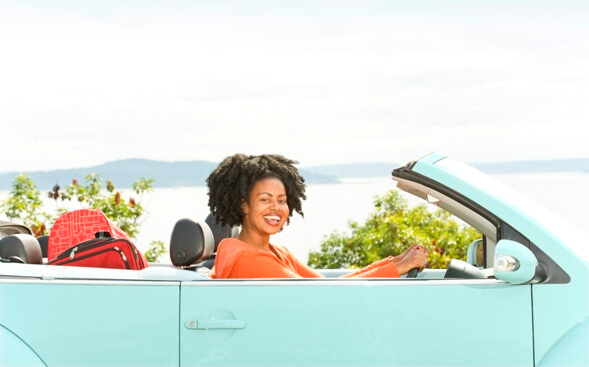 Know Before You Go: Inside Tips for Travel Nurses
The paperwork is done, the travel nursing assignment is set and you're ready to go. However, are you sure you've got everything? Seasoned travelers and recruiters speak out on what some brochures and checklists don't tell you.
Everything But the Kitchen Sink
Packing is undoubtedly the biggest part of preparing to embark on a travel assignment. Although you probably haven't forgotten your favorite must-have items and necessities, it is easy to leave behind housewares and other essential items that you may not think to pack at first.
In most cases linens aren't provided with your company accommodation, so be sure to pack your own. Gina Spulak, RN, said that purchasing vacuum seal bags and getting creative can make packing a lot easier.
"Some of the things that I do to save room include buying the bags that you use your vacuum to remove the air from" she advises. "These bags work great for pillows and mattress that are fluffy and big. Also, instead of boxes us your pillow cases for clothes or other things that can squish into small spaces."
Although some assignment housing comes stocked with cookware, sometimes travelers prefer bringing their own supplies on assignment. Bringing a few essentials such as baking tins, a non-stick skillet and your own set of silver wear can make your new dwelling feel that much more like "home."
Get Out the Map or GPS
Susan Crews, RN, advises travelers to figure out mileage and routes ahead of time if you are driving.
"Half of the fun is getting to a new place. Scout out hotels, especially during holiday times. Also, check out weather patterns online, population statistics, and even city events you may like to take time off for is important in getting to know your new home."
Once you arrive at your location, take one trip to and from work in the daylight during the heavy traffic times so you have an idea of the traffic patterns. Pay attention so you know how to get back home. Be sure to look for interchanges, freeways and detours, Crews added. Using Yahoo maps or MapQuest is a good way to find the best way to travel back and forth from work. Many travelers also report that investing in a quality GPS navigation system is a wise and invaluable purchase for traveling nurses who find themselves in unfamiliar territory quite often.
"A GPS system is amazing," said American Mobile Healthcare travel nurse, Robin Waugh, RN. "Invest in a good one. I am over 1,600 miles from home and I've been on three assignments and I haven't gotten lost yet. Give me the street address so I can plug in and I'm good to go. Make sure you get a GPS system that talks; you don't want to try to be focusing on a screen for directions and not all GPS systems have a talking option. Some even give you a choice between a male and female voice."
Arrive Early
Most travel companies will let you settle in two or three days ahead of your start date, if not more. Use this time to make sure your utilities and cable are hooked up and get your refrigerator stocked at your nearest favorite grocery store.
Another great way to get to know the place is to call or visit a local hotel and talk to the concierge about where to go and what to do in this new town of yours.
Using the Internet to Your Advantage
The Internet has become a lifeline for most people and this rings especially true for traveling nurses. Bringing along a reliable laptop or desktop computer will help you stay in touch with friends and family, find out more about your new city and even keep tabs on your finances--regardless of where your home bank is located.
Online banking allows you to manage your funds from anywhere there is a computer hooked up to the World Wide Web. Based on her travel nursing experiences, Crews recommends using large financial institutions that are well known and have no hidden charges. National banks are more likely to have numerous ATMs so you can avoid the expensive surcharges. However, some banks allow you to use any ATM free, so she suggests looking for that option while bank shopping.
Most online banking services also allow you to sign up for e-bills, where you can receive all of your bills and statements directly to your inbox. For a traveling nurse who changes addresses multiple times a year, paperless billing makes life a lot easier--and its better for the environment!
Don't forget that most travel companies give you the option of direct deposit, which is secure and saves time. With online banking, you can easily transfer money, view transactions, put stop payments in place and arrange for your bank to pay your bills; without ever leaving home.
Recruiter's Word
Kristen Ledgard-Jackson, recruitment manager for American Mobile Healthcare, said that the best tip she gives her travelers is to let them know she is always there for support and information.
"I let them know that I am available for them so if anything comes up to call me so that we can make sure that they are taken care of and happy during their assignment. Open communication with your recruiter is key to a successful assignment," she said.
She also advises her travelers to keep track of their expenses, because many can be written off as tax deductions at the end of the year. But above all, Ledgard-Jackson tells her travelers to enjoy themselves; after all, this is the adventure of a lifetime.
"Have fun! I tell my travelers to be safe and call me when they get there so that I know they made it safely," she added. "I also remind them that we have a 24-7 emergency line if anything comes up that they need assistance with."
Originally published on NurseZone.com.