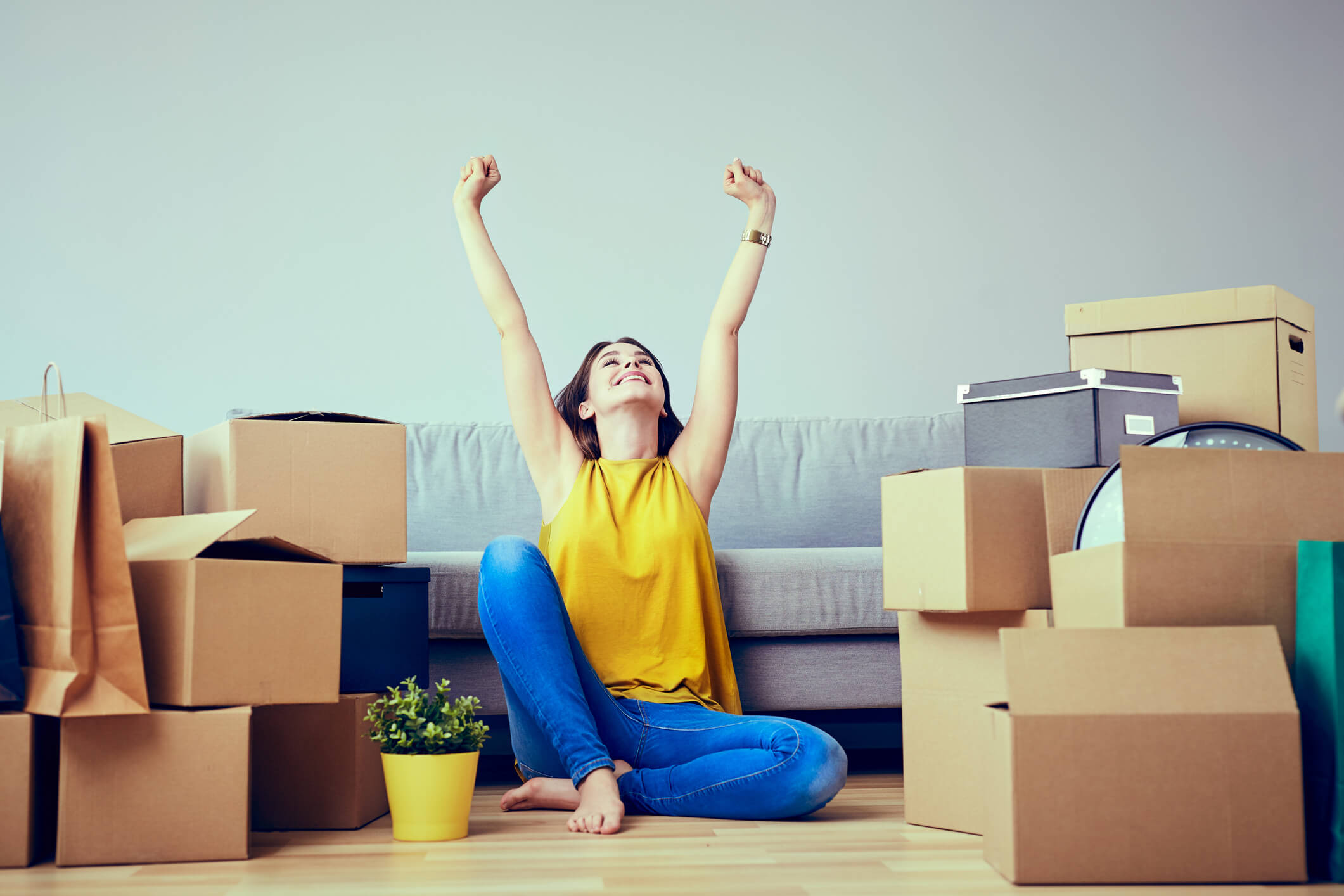 Innovative Housing Solutions for Travel Nurses
Home is where the heart is. But what's the right home-away-from-home when you're taking a travel nurse assignment?
You'll have a big decision to make when it comes to your housing solution when you're working away from home. For one option, you can go with the corporate housing accommodations that your travel nursing company offers. These arrangements usually include a furnished private apartment, close to your assignment location.
"The main thing that travelers like is that we make things easy for them," said Kelley King, recruitment manager for American Mobile. "They do not have to worry about sourcing the apartment, paying rent or short-term lease fees. There is usually a property manager on site so if any issues arrive, they can address them quickly. And our housing team is very quick to reply and handle any issues as well."
The agency housing specialists can also help solve specific requests, such as finding pet-friendly accommodations.
While American Mobile offers free housing to its travelers, many prefer to consider other options, using the company stipend to make their own arrangements.
READ MORE about the benefits of travel nursing.
Beyond the Agency Apartment: Housing Options to Consider
Where do you want to stay while you're on assignment? If you have decided to strike out on your own, consider these possibilities:
Hotel. The cost of a regular hotel room might be prohibitive, but if you're taking a very short-term assignment, this could be an option for you. It might also be an option if you're working a block of shifts, like three 12-hour shifts in a row, and then going home until your next block of shifts.
Stay with a friend. Know someone who lives in the area of your next travel nurse assignment? Give them a call. They might have a spare bedroom or a mother-in-law apartment they can rent out to you for the duration of your assignment.
Airbnb or similar rental marketplace. A growing number of travel nurses are going the Airbnb route for their temporary housing needs while they're on assignment. Short-term rentals can be a good option for some nurses looking for housing that's comfortable and unique. Many homes are furnished, which can be an advantage for nurses who don't want to deal with procuring furniture (or moving it out when it's time to move on).
Bed and breakfast. Think bed and breakfasts are only an option for a weekend getaway? You might want to look more closely. Look for bed and breakfasts in the vicinity of the hospital where you plan to work. For example, Jim and Rita Patrick offer specific discounts to healthcare workers and visitors planning long-term stays at their Old Irish Bed & Breakfast, which is located to close to several hospitals in the Dallas/Ft. Worth area.
RV in an RV park. Many travel nurses love the experience of traveling and working in new places…but they don't love the packing and unpacking that goes along with traveling. Their solution is to buy or rent a recreational vehicle. Then they have a choice of RV parks or resorts where they can stay.
Couch surfing. Do you prefer to get the lay of the land for a few days before making a commitment? Some people like to get to know an area before signing a lease or taking on a short-term rental. The intrepid might like to try couchsurfing.com to find a place to crash while they look for something more permanent. Just remember, if something more long-term becomes hard to find, you may have to scramble for your accommodations.
Make the Choice That's Best For You
Some of these choose-your-own options may be more appealing than others, based on whether you're traveling solo or with a spouse or pet. Some may not be your cup of tea. Plus, agency-provided housing may be a great option for you, since it tends to come with amenities like laundry facilities, a swimming pool and so on.
Whichever option you choose, do your homework first.
Pamela Wright, who works in outdoor hospitality management with Focused On Management, suggests that you read the reviews before deciding on a housing option. For example, nurse travelers who want to stay at an RV park or resort can check out the reviews on sites such as Campground Reviews or Good Sam before choosing one.
"After checking the reviews, call the park and ask if they can meet your needs," she said.
Wright suggests asking a few more questions, too, such as whether the manager lives on site, if they accept credit cards for payment over the phone, and whether they have a time limit for stays on site.
Stephanie Patrick, with the Old Irish Bed and Breakfast, suggests that travelers call bed and breakfast owners directly and ask about their rules, including discounts. "Some travel websites don't have the most up-to-date information," she said.
It's also useful to think ahead about the possible length of your stay.
If you think you might be extending your assignment, you could try to negotiate that as an option upfront for a short-term rental, noted Brian Davis, director of education for SparkRental, which provides resources for landlords. Ask for a confirmation that you can get the same rental rate if you extend your short-term lease.
"If they don't do that, they can still approach the landlord about extending later, and most landlords will be willing to work with them," he said.
AMERICAN MOBILE offers travel nursing jobs with excellent benefits in locations around the U.S.