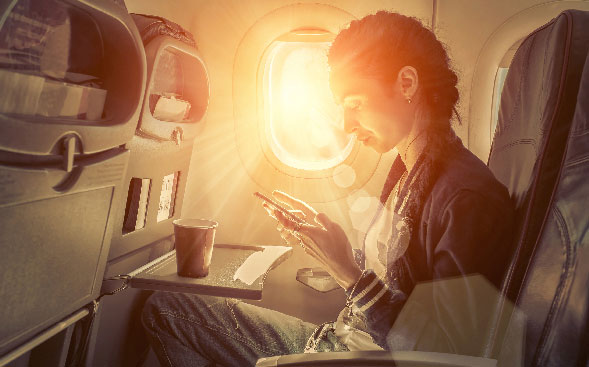 How to Choose a Travel Nurse Company
American Mobile Healthcare is the Nation's Largest Travel Nurse Company
The time has come. You're ready to take your career on the road and explore the world of travel nursing. As you begin to investigate the possibilities, choosing the right travel nurse company is a pivotal first step — and not all companies are created equal. No matter which one you eventually choose, American Mobile has assembled a team of experienced travel professionals and recruiters to clue you in to what to look for.
The Travel Nurse Recruiter Relationship
Once you start talking to travel companies, your most meaningful contact will come in the form of telephone conversations with recruiters. This is where the fun begins. "If you're considering allied travel, the very first thing I would analyze is the kind of recruiter you have on the phone," suggested Shawn Farrell, a Regional Director of Recruiting at American Mobile. "Everybody says first introductions are everything, and I think that's true."
"When you talk to a recruiter for the first time, and you're not comfortable within the first 15 minutes, that's a big clue that this is not the kind of group you want to go with. By contrast, when you get on the phone and feel good about the answers you're getting, that's the key. That's the kind of recruiter who is most likely going to stick with you for the next few years."
Avoid High-Pressure Sales Tactics
"There are so many options for travelers, so we don't need to settle," added traveler Jamie Shuette, who has two and half years of travel under her belt. "Stick to your guns and find a recruiter that is willing to work with you; one that's willing to hear your needs and go out and find that right fit for you. You shouldn't feel like you're just taking a position somewhere; you're growing in your profession.
"American Mobile spends a lot of time training our recruiters to be personable and to offer what travelers need," Vines said. "We're not car salesmen, and we don't want to push something that's not right. That is different from what a lot of other agencies put out into the marketplace. A lot of our travelers come to us because they know it's going to be a mutual relationship, not one-sided."
The Importance of Transparency
Although travel healthcare offers amazing opportunities, not every assignment is going to be a good match. For this reason, it's imperative that that your travel company of choice provides detailed information and analysis on all aspects of every potential position. "Make sure to ask any question you can think of," suggested traveler Christy Morris. "Even if you think it's silly or ridiculous. A good recruiter will be happy to answer them and, if they can't, they'll find someone who can. You don't want to blindly walk into your assignment."
It's Not Just a Job…
"If you really stop to think about it," offered Brent Harrolle, Regional Vice President of Recruitment for Med Travelers, "In the allied world, clinicians work eight hour days. They're not working 15 or 20 hours so the things they get to do from a personal perspective are, in most cases, just as important as the actual job. Traveling is a lifestyle choice not just a professional choice. So if you want to be an effective recruiter you have to understand the clinician's life from the moment they wake up and put their feet on the ground to when they put their head back on the pillow at night."
"We literally spend weeks just teaching our recruiters how to get personal with people and how to ask questions without coming across as too invasive…and we also help them understand how to explain to a traveler why we're asking these questions. At the end of the day, when my clinicians leave work, I need to make sure that they're satisfied with their life outside of their job. That requires an understanding of what they want out of their career not only professionally but personally also."
"It's really important for clinicians to collaborate with their recruiter and really be clear about what they're looking for," Harrolle added. "Communication with the recruiter is key, so we can make sure that we're matching their professional and personal goals and ensuring they get everything they want to get out of traveling."
American Mobile Recruiters Value Each Travel Nurse
Since the relationship between the travel nurse and their recruiter is utterly essential, one of the most important things to consider when choosing a partner is the long-term stability of the company itself. After all, when taking a travel position, you'll want to know that your recruiter will see you through the assignment.