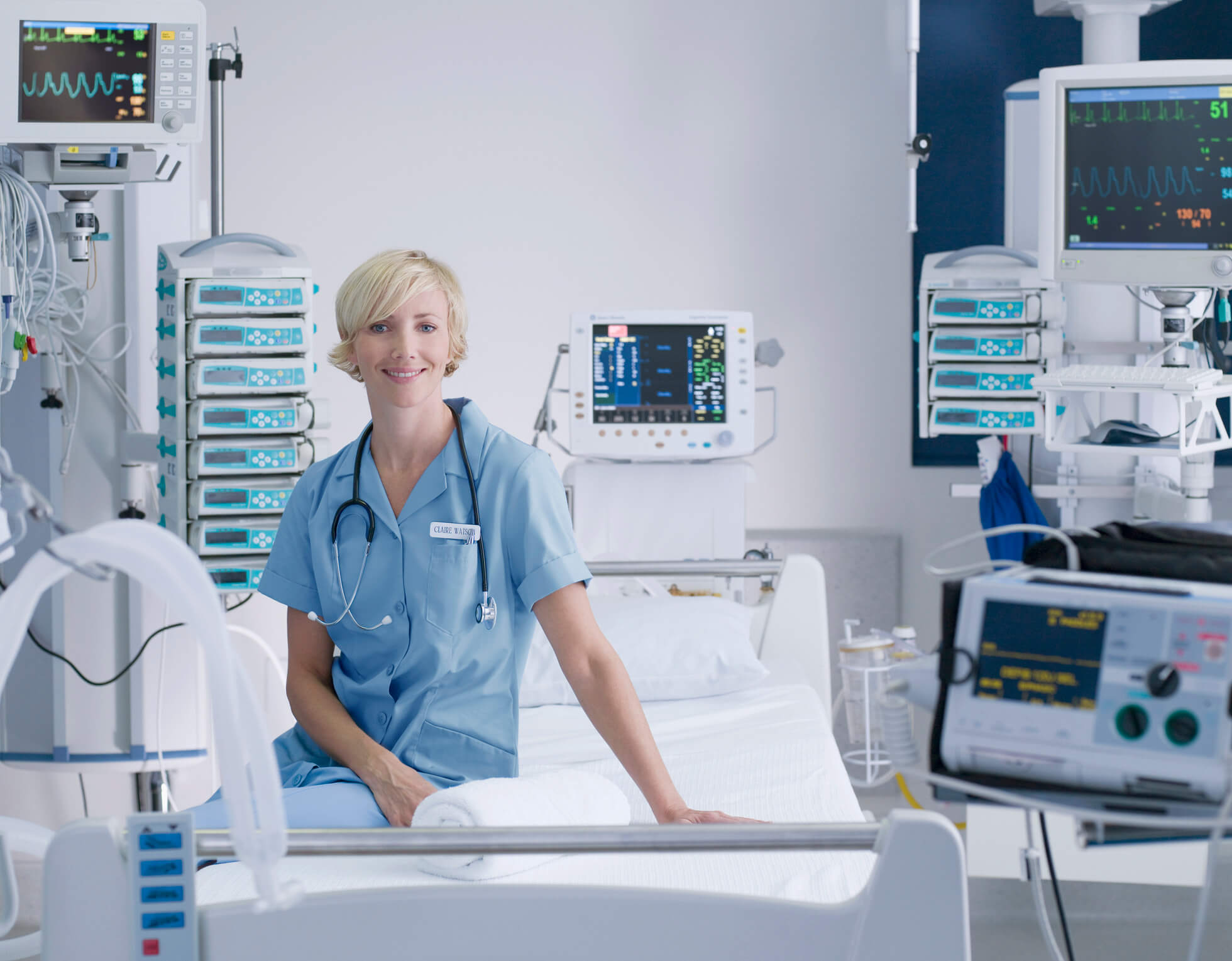 Hospitals Are in Need of ICU Nurses
ICU nursing remains a high-demand position, with many openings for travel nurses ready and able to step onto a critical care unit and make a difference in a patient's life.
"Nursing care reflects an integration of knowledge, skills, abilities, experience and attitudes to meet the needs of patients and their families," said Julie Miller, American Association of Critical-Care Nurses (AACN) clinical practice specialist, in a statement.
What Are The ICU Standards of Practice?
AACN recently released an updated "AACN Scope and Standards for Progressive and Critical Care Nursing Practice," a resource for nurses' evolving healthcare role. The scope and standards establish an expected level of practice.
"Advances in scientific knowledge, technology development, healthcare reimbursement changes and issues related to an aging society all contribute to the ever-changing healthcare environment, affecting the climate in which nurses work. The challenge to nursing is to remain flexible in response to the increasingly complex needs of our patients."
ICU Travel Nursing: What You Need to Know
Highly skilled and competent ICU nurses care for patients at their most vulnerable moments. Patients in an intensive care setting are critically ill and rely heavily on nursing care. Critical care travel nurses must be ready to step onto the unit and go to work.
The nurse assigned to an intensive care unit is expected to know how to manage patients receiving artificial ventilation and weaning, continuous renal replacement therapy, extracorporeal membrane oxygenation, and therapeutic hypothermia. They must be able to read electrocardiograms and the heart monitors attached to their patients.
They manage diabetic patients' glucose levels, based on the provider's orders, administer and titrate a variety of medications, insert central lines, and monitor patients' hemodynamic and neurological status. Furthermore, they must remain ready to act on a patient's rapid deterioration in condition. ICU nurses assist during codes. In addition to the highly skilled tasks, critical care nurses provide basic nursing care, turning patients, bathing, suctioning and providing oral care.
Patients may or may not be conscious. For those who are awake, the nurse must find a way to communicate. And with all patients, ICU nurses share information and answer questions from patients' families.
The nurse must advocate for his or her patients. As an ICU nurse, you cannot hesitate to call a physician when needed. It is essential to note, ICU nurses often work within protocols.
To reduce complications, ICU patients are getting out of bed with early mobilization programs. Nurses play a significant role in assisting with that process.
ICU nurses also must help patients at the end of their lives. That may mean, with proper orders, disconnecting ventilators and assisting in keeping the patient comfortable until he or she draws a last breath. Sometimes even more challenging for ICU nurses is providing painful, futile care, because families are not ready to stop treatment.
Working as a member of a team becomes paramount in the ICU, and that may include collaborating colleagues monitoring the same patients remotely in a tele-ICU.
The ICU travel nurse must prioritize and multitask. Typically, ICU nurses will have one or two patients, but sometimes, they will be assigned more. A recent study, led by Jack Needleman at UCLA in Los Angeles, found 13 percent of ICU day shifts and night shifts were understaffed by registered nurses.
Facilities often will require an ICU nurse to have advanced cardiovascular life support credentials and one or two years of experience in the critical care setting.
What ICU Nurses Earn on Average
ICU nurse salaries vary by location and demand. ZipRecruiter reports ICU RN nurses in New York State earn an annual salary of $99,435, followed by Massachusetts at $98,721. The lowest annual salaries were in Florida at $76,535 and North Carolina at $70,460. (link to source)
Travel ICU nurses often are paid more. Although the facility sets the hourly rate, the travel nurse will receive money for meals and incidentals and a housing stipend. Assignments range from 8 to 26 weeks and offer opportunities to see the country and learn how different facilities operate.
And ICU nurses can earn more with certification. The AACN Certification Corp. offers certification for adult and pediatric critical care nurses, including specific certifications for nurses in tele-ICU settings and those not working in direct patient care.
Critical care nursing appeals to professionals who enjoy working in high-stress and demanding positions. It's a specialty that can emotionally affect the nurse but also provide an emotional lift when the nurse knows he or she did everything possible to save someone's life, every single shift.
Contact American Mobile Today
American Mobile recruiters have years of experience helping guide ICU nurses on their journey to find the ideal assignment. Contact American Mobile today for further information and job opportunities throughout the United States.