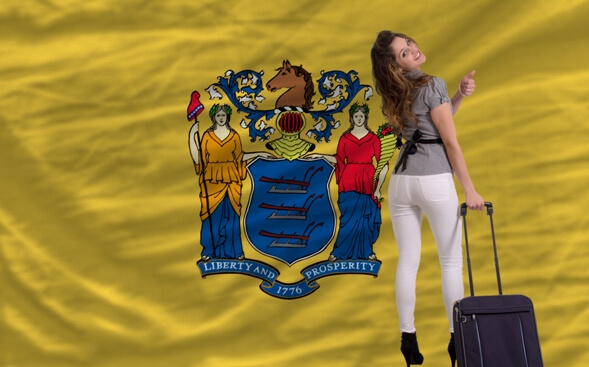 5 Funny Ways to Fit In as a Jersey Nurse
There are lots of reasons for looking for travel nursing jobs in New Jersey. Maybe you have family there. Maybe you want easy access to New York City without having to pay the high rents.
Whatever the reason New Jersey calls to you, fitting in could be a priority. Here are 5 verified ways travel nurses from all other states can come across as a true Jersey Girl or Guy.
1. Make Regular Trips to the Shopping Malls
With New Jersey having more shopping malls per square mile than any other state, and with no retail tax on clothing or shoes, who can blame a Jersey girl for making frequent stops to one of the myriads of malls in her vicinity? Whether it's an upscale boutique mall, a discount mall, or something in between, the local mall is her second home. New Jersey travel nursing jobs will pay well enough to justify a shopping spree or two!
2. You Know a Jughandle Isn't Actually the Handle on a Jug
In New Jersey, left turns are frequently done on a special type of ramp called a "jughandle," and these turns are not done from the far left lane. Instead, these jughandle ramps are found on the right side of the road. So don't always veer left when you want to turn left.
3. You're a Diner Expert
With more than 600 hundred diners spread throughout the state, New Jersey is known as the Diner Capital of the World. But please remember: in Jersey, if you're in the northern section, it's a Taylor ham sandwich, but the same sandwich in the southern part of the state is a pork roll sandwich. And in Jersey, you're ordering a sub, not a hoagie and drinking pop, not soda. Traveling nurses that get the lingo and the menu down will fit right in.
4. You're Nervous to Pump Your Own Gas
In New Jersey, it is against the law to pump your own gas. For more than 70 years now, the state has banned self-service gas stations, so don't get out of that car when you want to fill it up! This is great for those rainy, snowy days when you don't want to get out of the car and muck the beautiful new shoes you got at the mall.
5. When You Say "Roger Wilco," it Doesn't Mean, "Received, Will Comply"
Instead, it means, "Let's stop at that Roger Wilco liquor store down the road." The popular, no-nonsense go-to spot for straightforward wine, beer, spirits, etc., pops up throughout all of New Jersey and is a great place to stock up on reasonably-priced alcohol.
New Jersey Travel Nurses Won't Truly Fit in Until They Hit These Hot Spots
1. Beach Towns:
When you need a sun and sand fix, make sure you "go to the shore," which is the local slang for going to the beach. Some of the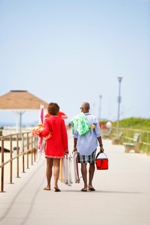 top-rated beaches along the Jersey shore include Ocean City, Wildwood, Point Pleasant Beach, and Asbury Park.
2. Atlantic City
Aside from the prospect of winning big at the casinos, Atlantic City has great live performances, a fun boardwalk, and an amazing party atmosphere. Less crazy than Las Vegas, Atlantic City also boasts an annual Beer & Music Festival in the spring.
3. Princeton
A day trip to this gorgeous college town will find you on Nassau Street, which has great shops, restaurants, bookstores, live music bar venues, and more. You should also pay a visit to the Princeton University Art Museum, featuring one of the nation's best collections. You'll love being immersed in the gorgeous architecture at the Ivy League institution.
Ready to dig into "the Garden State?" American Mobile makes getting or renewing your New Jersey nursing license quick and straightforward. We'll even help you with the application fees.
Start your adventure when you explore travel nursing jobs in New Jersey.
© 2016. AMN Healthcare, Inc. All Rights Reserved.