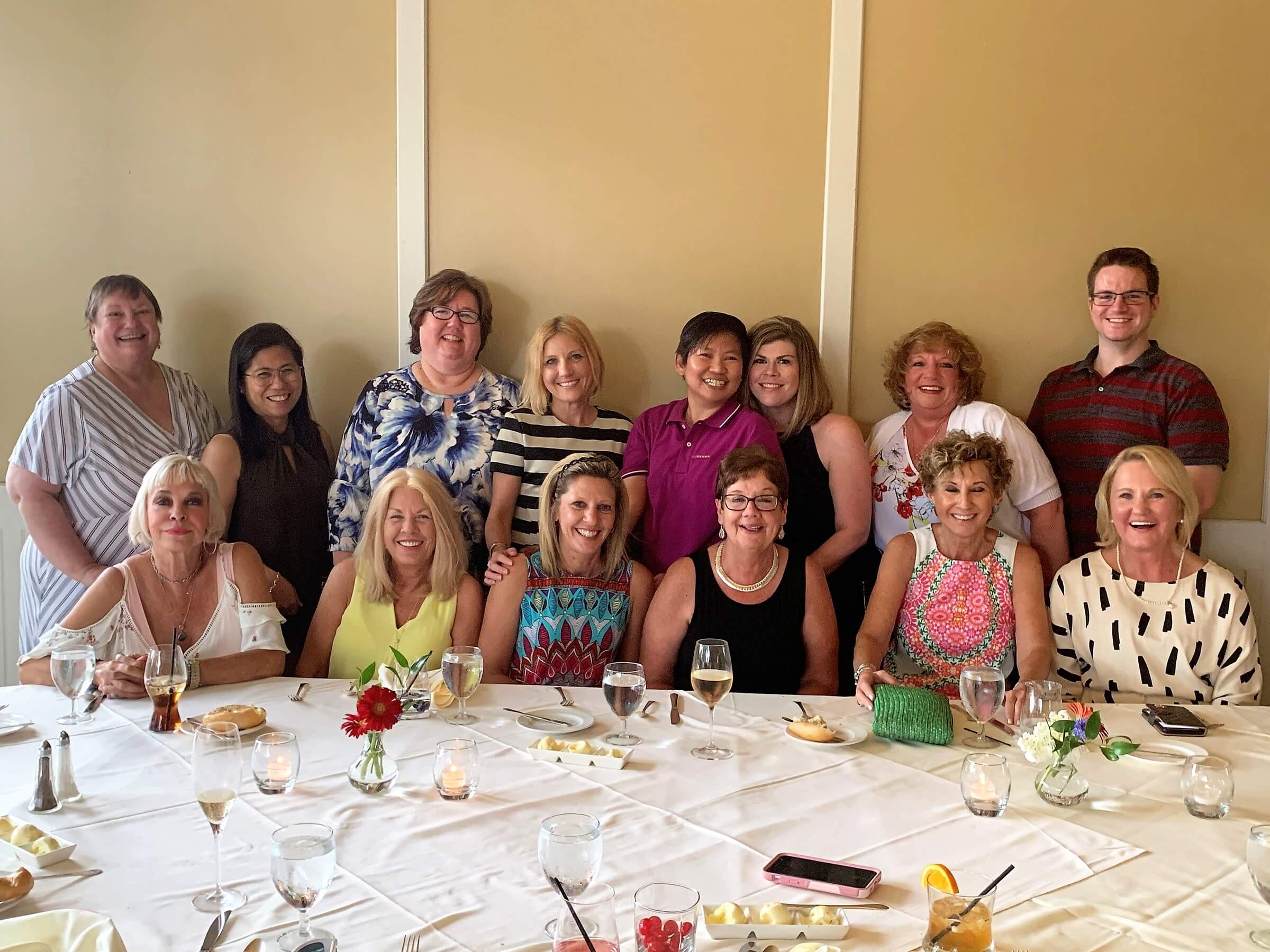 Traveler Receives Unforgettable Send-Off
Well Deserved 'Thank-You' to One of Our Travelers...
By Joe Duffy, Contributor
Home health registered nurse Joie (Jessy) Estrella, who works for American Mobile, recently received a very thoughtful farewell party in appreciation of her service and ability to go above and beyond for her employer.
While on assignment for Erwine Home Health & Hospice in Pennsylvania, Joie was asked to help orient a student nurse about the basics of clinical nursing, particularly in the field of home healthcare. Joie had impressed management with her excellent bedside manner, interpersonal skills with the staff, and in-depth knowledge of home health. She took the challenge and performed the task successfully. She did such a great job that Mary Erwine, RN, owner and founder of the facility, asked her to do another more extensive orientation with a registered nurse coming in from the Philippines. Joie, herself Filipino, knew that this nurse would have no experience in home health because it is not a discipline taught there. Joie agreed to help her new colleague.
"As a graduate of the Philippines School of Nursing, I understood what she was missing," said Joie. "And I knew the equipment and procedures she needed to learn. After about a month, the new nurse was working on her own and doing a great job for the facility."
In appreciation of Joie's extraordinary work while on assignment there for a total of six months, in going above and beyond to help on-board the two nurses, and as a way to give a memorable, well-deserved good-bye, Mary and Jennie Day (Joie's nurse scheduler/manager), planned a fantastic farewell celebration dinner party. Among the attendees were Mary's daughter, the nurse managers, office staff and field staff. The dinner event included formal invites, an open bar, delicious entrees and luscious desserts. In fact, Mary told Joie that she was the first traveler ever to receive a farewell dinner from the facility.
"Mary Erwine is a big name in the community, so I know her schedule is very hectic, but for her and her daughter to plan that dinner was amazing," Joie said. "I really appreciated it."
Home Health Nursing Veteran
Joie was a nurse in the Philippines for nine years before coming to the United States in 2001. She has worked in home health since arriving in the US. From 2005 to 2007, she founded her own Joint Commission Certified private home health agency. She served as a clinical nursing director of another home health agency thereafter. She also became a nurse educator before starting to travel in 2017.
"I chose to travel after selling the business to face new challenges," she said.
She looked into numerous travel agencies and made her decision based on finding a recruiter who was consistent in following up. Joie said that American Mobility recruiter Allison Vaughn was both consistent and purposefully aggressive in a way that made Joie feel confident she could get the job done. Joie was Allison's first-ever traveler and they've been together for over two years.
"Jessy is hard-working, smart, energetic and incredibly knowledgeable," said Allison. "We are never worried about getting her an offer."
Joie just started a new assignment in Long Beach, California, and is very excited about trying local eateries, enjoying the beautiful weather and visiting the large, nearby Filipino community.
READY to start making lifelong memories like Joie?