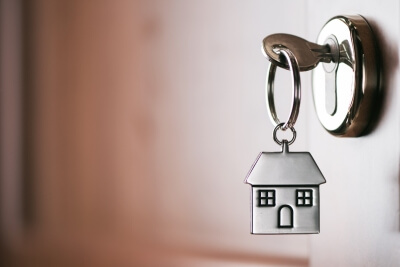 Travel Nursing Housing Profile: Meet Shanequa McClean
Imagine you're excitedly planning a travel nursing job far away from home. Maybe you're a veteran travel nurse, but maybe it's your first assignment. 
Either way, you want to be confident that you will have great travel nursing housing set up. 
You want to know that your travel nurse housing situation will meet your needs--and not cause you any undue stress. After all, you want to be the best travel nurse you can possibly be when you walk through the doors on the first day on the job!
Enter Shanequa McClean. Shanequa is a senior housing account executive at American Mobile, an AMN Healthcare company. She's one of the people who vets and procures travel nursing housing options for travelers who opt for AMN to make their travel nurse housing arrangements for them during their assignments. 
She's just the right kind of person for the job--competent, calm, and efficient. 
"I enjoy the challenges and the responsibility for making a positive impact on our traveling professionals," Shanequa said. "We want them to feel like they are at home." 
The concept of "home" really matters to her, too. Shanequa began her work at AMN Healthcare in 2001, then took a three-year hiatus to live in Italy. "Then I returned to what I call home--AMN," she said. 
Since then, she has worked to make sure that travelers have access to safe, cost-effective travel nurse housing during their work assignments. 
In fact, sometimes she even works with travelers who have opted to take a housing stipend from AMN and find their own housing. 
They might call her for recommendations on properties to look at, for example, and she's happy to pass along her suggestions. 
Some even decide to switch back to letting AMN's housing team make their housing arrangements, and of course, Shanequa's there to help. 
"We are the housing experts," she explains. "We do the best we can to accommodate them."
Travel Nursing Housing Experience is Everything
If Shanequa or one of her colleagues is arranging your travel nurse housing for you, you'll benefit from their experience and familiarity with the available housing options. 
For example, AMN arranges for you to live in an apartment community in Los Angeles when you book a travel nursing assignment there. Chances are, you won't be the first AMN traveler to stay there. 
"Nine time out of ten, we've already housed people there, so we're comfortable and familiar with the property," she said. 
Shanequa also listens to what travelers say they want from their housing situations. She fields requests for a first-floor unit from some travelers who prefer ease of entrance and exit, while others ask for a top-floor unit where no one will be walking on the floor above them when they're trying to sleep after a long shift. 
Some travelers specifically request a washer and dryer in their unit, so they don't have to spend precious time in the laundromat. Some ask for an apartment or housing option that's located near a particular school where they might have a child in attendance.
"We definitely do our best to make sure we comply with their requests," said Shanequa. "We want to make sure they're comfortable and have what they need." 
Although it's not common, occasionally a housing-related problem can develop. Shanequa's available to troubleshoot those problems, too. She's available by phone, and travelers can also call AMN's 24-hour housing line to find someone to help. 
Recently, a nurse chose to make her own housing arrangements, but then changed her mind and asked AMN to step in and help her finish taking care of the arrangements. 
Unbeknownst to her and to Shanequa, the property had recently changed ownership, which caused some confusion when the nurse arrived. Shanequa sprang into action and tracked down the property's new manager.  
"We figured out the problem and quickly arrived at a solution, and she got into her housing," said Shanequa. "And that was our goal." 
If it's an immediate problem, like a burst pipe or an overflowing washing machine, Shanequa usually urges travelers to call the maintenance manager at their properties to get the problems addressed immediately. 
"They can get it addressed much quicker that way," she noted. 
Travelers are lucky to have someone like Shanequa on their side!