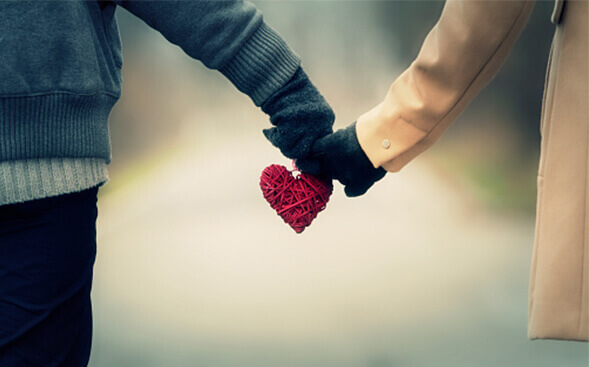 Happily Ever After: Travel Nurses Leslie and Michelle Moreno
California sunshine girl and American Mobile travel nurse, Michelle Martinez, never expected to fall in love the weekend she headed to San Diego to hang out in the Gaslamp Quarter with her travel nurse friend. "She invited me to meet another travel nurse who lived in the same housing complex," Michelle laughs. "Who knew I'd meet my partner for life?"
Smitten like kittens, the two started texting and talking daily. Michelle jetted to San Diego from Orange County every weekend to hang out with Leslie Moreno for two months. And suddenly, his travel nursing assignment was over. "He took a full-time position with a surgery center in Melbourne, Florida," she recalls. "We didn't know what to do so we decided to keep on talking and see how it went."
While Leslie was in Florida, Michelle took a travel nursing assignment in California. Neither liked the long-distance relationship status, so Leslie suggested she take her next travel nurse assignment on the Florida Atlantic Coast.
"Leslie flew back and came to meet my sister and friend. I picked him up from the airport and we went to breakfast downtown. As soon as I parked the car, he got down on one knee and asked if I loved and cared about him and would I spend the rest of my life with him," said Michelle with a newlywed spark of joy in her voice. "We got married November 19th last year."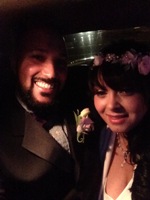 Michelle moved East on a travel nursing assignment to work at a new hospital in Vero Beach, but when the pay wasn't what they wanted, they decided to apply for a high-paying travel nursing contract in Minnesota (where they now both work as sterile processing techs). "We got married in the courthouse in downtown Minneapolis, but we haven't found time for our honeymoon yet."
For Michelle and Leslie Moreno, travel nursing with American Mobile opens doors to the outdoor travel adventures they crave and the passions they share. "We like to go on trips with our families and go biking and running," says Michelle. "We'd like to get a travel nurse assignment in Florida or California next since I love the sun."
Michelle says that dating someone in the healthcare profession (and marrying them) helps their relationship. "At the end of the day, if it's been hard, you can relate to what the other person has gone through."
Another advantage of finding love as a travel nurse is the career support and advice a couple can provide to each other. "Leslie has been doing this job longer and he helps and guides me," says Michelle proudly.
Michelle's advice about dating while you are on a travel nursing assignment? "If you're traveling and if it's meant to be, it will happen. We didn't rush anything and we didn't have expectations. Most people go off a list and want it to be perfect. Just let it happen."
Both Michelle and Leslie really like working with their American Mobile travel nurse recruiter. "He's great and he's accommodated us with all our needs and housing, even working with us so we could have time off between assignments. If you do a good job and the hospital recognizes you, the travel nurse recruiter will work hard to help you get a great travel nurse assignment."
To our American Mobile lovebirds, we wish you a Happy Valentine's Day. Find out more about the pros and cons of dating at work.
If you met your honey on a travel nurse assignment, post your love story on Facebook.
In addition to advancing your career, travel nursing might lead you to the man/woman of your dreams. Apply now for travel nursing jobs in Alaska and Wisconsin - two of the top states for finding love!
• Alaska has the highest ratio of men to women in the U.S.
• WalletHub rates Madison, Wisconsin as one of the top 15 places to date for singles.
---
About American Mobile, an AMN Healthcare Company

Becoming an American Mobile travel nurse early in your career gives you the chance to see the country, meet new people, learn new nursing skills and build your résumé.
• Apply now
• Search travel nursing jobs
• Sign up for job alerts
• Refer a friend
• Pay and perks
• Like us on Facebook
© 2016. AMN Healthcare, Inc. All Rights Reserved.