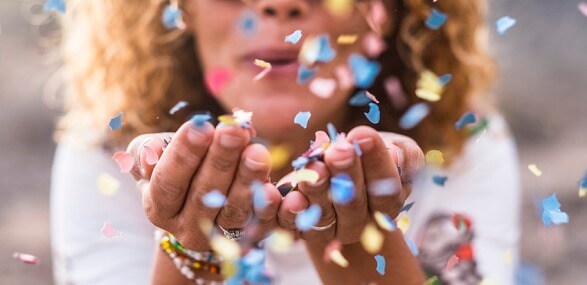 Travel Nurse Receives Honorable Mention for Excellence on Assignment
Perhaps nothing speaks more directly as to how much healthcare companies appreciate travel nurses than nominating travelers for prestigious awards.
After working in the Toledo, Ohio, hospital system for almost two years — her first and only travel nurse assignment — registered nurse Lina Abdel-Rasoul recently received an honorable mention for Toledo's Excellence in Nursing Award.
"The hospital considers me part of their staff," said Lina. "I hear that sometimes travelers can feel like they're a little out of place at first because they don't know the people, but it's important to develop a relationship with your staff. Even as a traveler, I feel like it's my unit and not just because I'm temporary. I really put my heart and soul into my work and the staff appreciates it."
This isn't Lina's first accolade from the hospital. Last year she received a unit award. Each quarter, nurses nominate unit staff members for several various awards. Lina was told she was one of the first travelers nominated for Employee of the Quarter.
Taking the Leap to Travel Nursing
Before taking her first travel nursing assignment in Toledo, Lina worked full-time at the Ohio State Medical Center in Columbus, Ohio. While there she talked to a travel nurse on assignment through AMN Healthcare, who said she enjoyed traveling. Lina's fiance at the time lived in Toledo, and they were both juggling work and their long-distance relationship. Traveling became a way to get to Toledo, be with her fiance (now her husband) and expand her nursing skills.
"You can get a lot of experience by exploring different units and different hospitals, which helps you grow as a nurse," Lina said. "I was a nurse for almost five years before I started traveling. So I have experience in medical, surgical and an intermediate department. But hospitals can be very different. I learned so much just by being a traveler because you learn a lot on your own. Then, once I discovered how different this hospital does things versus my old hospital, I now have more confidence to go anywhere else and learn a new system. This experience makes other companies look at you and realize you're well rounded. Traveling is a great opportunity for nurses."
Other benefits of travel nursing that Lina touts include how American Mobile Healthcare makes life easier, such as helping her get her CE hours and staying apprised of new requirements. She also appreciates her recruiter, Killian Serrano, who helped make her transition from full-time to traveling easy.
"Just her approach, and her personality, and the way she explained what travel nursing was made me feel at ease," Lina said. "She's available any time for every question and she answers me right away."
Lina said what started as a way to be closer to her husband and perhaps only a one- or two-assignment travel stint is now about exploring different locations and increasing her skill set. She recently got her Michigan nursing license and when the time comes, it might be her next travel nursing stop.
READY to start expanding your career choices as Lina has?