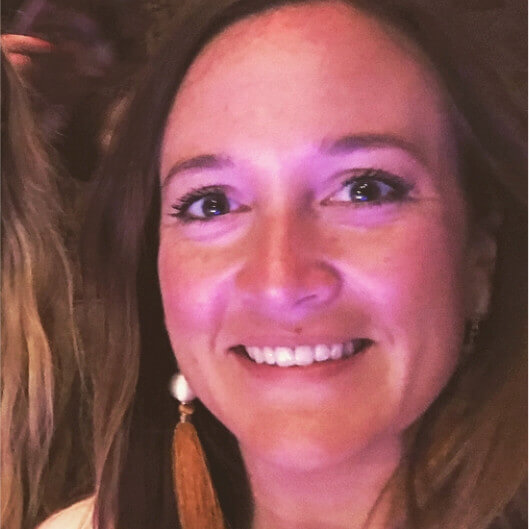 Travel Nurse Finds Adventure and Fulfillment on Assignment
For the past three years, Kelsey Glynn, RN, has been utilizing her nursing skills and passion for adventure to make her mark as a travel nurse with AMN Healthcare.
"This is such a unique opportunity for a career. One of my friends had been travel nursing and I got inspired by what she was doing, all the cool places she got to go and being able to experience the United States," she explained. "So I figured it was a 'no-brainer' to give it a try while I had the opportunity."
Glynn has spent the majority of her travel nursing career on assignment in Boston, but she has also been able to take positions in Phoenix and Philadelphia. In between assignments, she has been able to take time off to travel the world. Recent trips have included visits to Israel, Turkey, Croatia, Portugal and Ireland.
"Last year, I went to Alaska with my four best girlfriends for two weeks," she said. "I love being active. Hiking, exercising, biking, kayaking, swimming—you name it, I'll try it. Last year, I trained for and ran the New York City Marathon in November and raised over $3,500 towards cancer research with the help of my amazing family, friends and co-workers."
Working During the COVID-19 Pandemic
Quality patient care has always been at the heart of Glynn's nursing practice, including during the coronavirus pandemic.
"About half our staff was re-deployed to makeshift ICUs and they added about 94 ICU beds to our hospital. We have about 70 ICU beds available and our peak was about 300 patients requiring ICU all at once. It was a bit of a struggle, but everybody pitched in and we were floating all over the hospital to help out other units."
"It was great to see how everybody came together just to get through all of this," she continued. "And the hospital was really great about providing personal protective equipment."
Enjoying the Benefits of Her Nursing Career
Glynn became a registered nurse (RN) seven years ago, and has found there is a lot to love about the nursing profession.
"The versatility is a huge plus for me; the fact that I'm traveling across the U.S. while working and learning is something not many professions offer. I usually work in cardiac units, but hey, if I want a change, I can switch to neuro or ortho," she said.
The options for nurses are plentiful, according to Glynn.
"You can advance your career. You can teach. You can become involved in research. You can be a school nurse and see your kids every day. You can work in home care," she said.
"I also love the challenge of nursing," she continued. "If you look at my recent Google searches, I am constantly researching and learning about something I'm unfamiliar with. No day in the nursing profession is boring because I am constantly being challenged."
Glynn also loves the connections that she is able to make with patients and family members.
"My first heart failure patient I took care of eventually went on to receive a heart transplant, back in 2015. I still keep in touch with him and his wife and try to meet up with them on his annual biopsy days," she noted.
"Knowing that you positively impacted someone's life—whether the patient's prognosis is good or bad—is what keeps me going day to day."
Creating Positive Change as a Travel Nurse
Glynn has been working with her recruiter at AMN, Kelsey Board, to plan travel assignments that fit her goals. She encourages anyone who is thinking about travel nursing to just give it a try.
"There's always going to be something holding you back," Glynn explained. "You are always going to find an excuse not to travel and you kind of just have to jump right in."
If you can adapt to different challenges and stay flexible, you will be successful as a travel nurse, she said.
"You have the opportunity to make a change in somebody's life. Most recently we've seen it during the pandemic; I think the fact that I had the skills and ability to go out and help with this was more gratifying than anything," Glynn concluded. "It really is a gratifying profession."